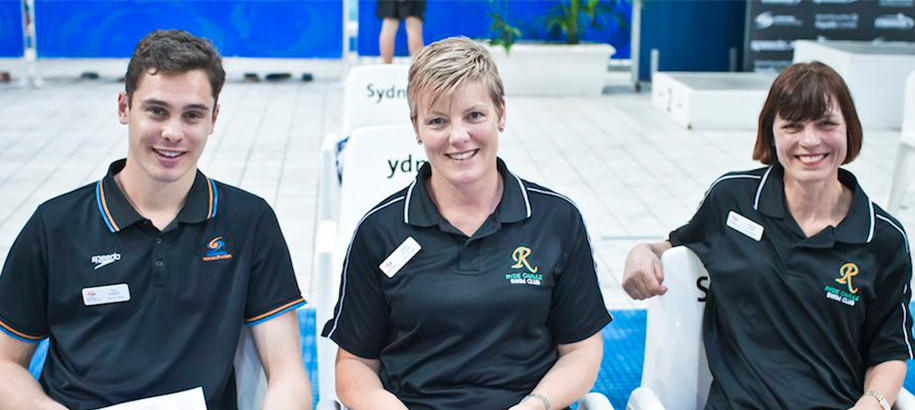 Online Training Courses
We are proud to officially launch our online Training Courses for Technical Officials. This new initiative is designed to help our volunteers quickly and easily gain the confidence and skills to help run a swim meet. Currently, the following courses are available on our training website https://nswtraining.swimming.org.au/
Timekeeper and Chief Timekeeper
Check Starter and Clerk of the Course (Marshal)
Inspector of Turns
Judge of Stroke
Starter
Recorder
Also available Online is the Introductory Level Officiating - General Principals, which we recommend you complete before starting any other training modules. Click on this link to register and begin your training.
Traditional Swimming Australia NOAP Learner Guides
The Swimming Australia learner guides have been updated to reflect stronger officiating principles to assist technical officials with their understanding. As per Sport Australia requirements, these guides have been refreshed to be more contemporary and have also been updated in line with recent changes to FINA rules.
These Guides now also allow Technical Officials to work at their own pace with information easier to comprehend for technical officials at any level or experience. 
General Principles - please note, you will have to register here before beginning the course
Self Management for Advanced Officials
A Learner Guide Module Coversheet must be completed in full to prove an official has gained an accreditation: