04 August 2019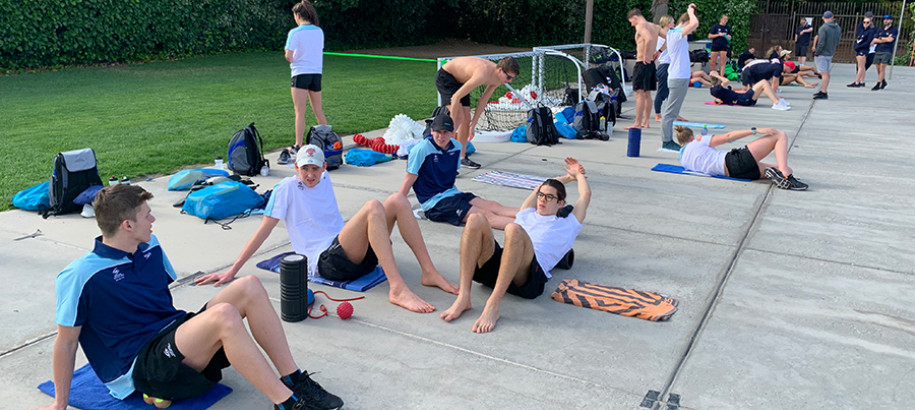 Swimming NSW Touring Team take USA Swimming 2019 Phillips 66 National Championships
Day 2 Heats
On offer today are the Men's & Women's 200 Free, 200 Breast & 200 Back. Without doubt this is one of the most competitive competitions in the world with just 1-1.5 secs separating the top 24 swimmers. In the Men's 200 Free prelims there were 30 swimmers under 1:50.00; in the women's event the top 24 were at 2:01.44 and under. These are just a couple examples of the standard here. It really gives our swimmers a terrific insight to where they need to be to match with the best…a valuable learning.
Today's competition started off with the M & W 200 Free prelims…NSW were represented by Olivia Adams (SOPAC – Coach Adam Kable – NSWIS HUB Coach) and Abbey Webb (Ginninderra – Coach Shannon Rollason – ACT HUB). Olivia recorded a time of 2:04.19 and Abbey finished in a time of 2:01.67 to finish 73rd & 32nd respectively…Abbey just missing the C Final by 0.23 sec!
In the Men's 200 Free Joshua Hertz swam a 1:51.32 to finish 66th. In another eye-catching swim Stuart Swinburn (UNSW – Coach Bruce Vyvyan) clocked 1:51.08 to finish 57th…shaving 0.53 off his entry time.
Next up was the M 200 Back and we had 3 swimmer's competing – Lewis Blackburn (Knox Pymble – Coach Simon Cusack – Northern HUB) swam a 2:04.31; Stuart Swinburn – 2:05.76 and making his debut was Shaye Booth (Mingara Aquatic – Coach Steve Critoph) recording a time of 2:06.93 – just 0.82 over his entry time.
There is so much to learn for our swimmers…from self-marshalling to the intense competition – you have to be prepared to put it on the line in the morning heats or you will miss out…
Look forward to the finals tonight…GO THE MIGHTY BLUES
Day 2 Finals
Unfortunately, we didn't have any swimmers make it into the finals tonight. As we are with a Victorian team (combined resources) and also 8 swimmers competing under the Australian Team banner all staying together we were all on hand to support the Australian assault. We also had the NSW W 4 x 100m Freestyle relay team to support.
We witnessed some great swimming from the Aussie contingent with Elijah Winnington winning the M 200 Free in a great time of 1:46.19. Also, on the dais was Jenna Staunch claiming the Bronze medal in the W 200 Breast.
In the W 4 x 100m Free Relay our women did NSW proud finishing 10th overall in a time of 3:47.72 – taking 0.85 off their entry time. Swimming first was Abbey Webb – 55.89 followed by Olivia Adams – 57.17; Natasha Ramsden – 55.43 and bringing them home was Jacinta Essam – 59.23… great work girls! Winning the event was the Victorian team in 3:41.43…congratulation to them!
So, we look forward to what lies ahead for the NSW team on Day 3…
GO THE MIGHTY BLUES!
Jon Shaw, Swimming NSW Coaching Director