14 July 2022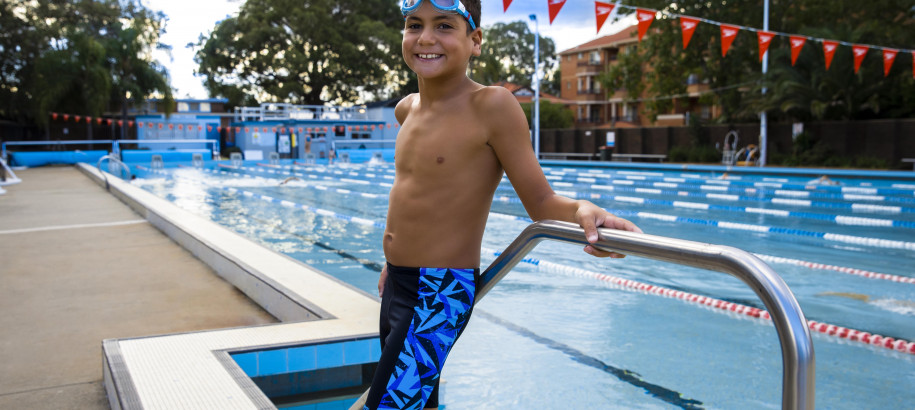 The NSW Government* is helping kids get active with the Active Kids program. Parents, guardians and carers of school-enrolled children can apply for TWO $100 vouchers which can be applied towards the cost of sports fees for this calendar year. Voucher one is valid January to December and Voucher two is valid July to December.
This is great news for families wanting to take the plunge this summer with Swimming NSW clubs set to open registrations for the 2022-2023 season from September. 
If you're new to swimming you can try out your local club up to four times for free before committing to a membership! Once you're ready to register, use your Active Kids voucher and save $100 per school-enrolled child on membership fees.
Register for your voucher today to save on membership costs: hang on to the alpha-numeric voucher code you receive and let your club know you'd like to use a voucher before you pay.
Where to go next
Apply for your Active Kids vouchers
Learn more about Swimming NSW club memberships
*Please note this program is not available for ACT clubs or residents.
Active Kids FAQs
From 31 January 2018, parents will be able to claim up to $100 per school child, per calendar year, as a voucher to reduce the cost of sport registration or membership fees for after-school, weekend and structured fitness or physical activity, that runs for a duration of eight weeks or more.

The voucher can be redeemed towards payment of memberships or fees with an approved provider registered with the Active Kids Voucher program, each calendar year.

From 1 July 2019, parents, guardians and carers of school-enrolled children can apply for a second $100 Active Kids voucher to use towards registration and membership fees for sport and active recreation each year.

Voucher one is valid January to December and Voucher two is valid July to December.

Every child enrolled in school from Kindergarten to year 12 will be eligible for the Active Kids Voucher.

From January 31, 2018, a parent or guardian can apply online at the Service NSW Website.

Once the required information is completed, an alpha-numeric voucher code will be provided that can then be used to offset the cost of physical activity participation. The voucher can only be redeemed for one sport per calendar year Vouchers are valid for redemption during the current calendar year and will expire at the end of the calendar year. Vouchers cannot be used retrospectively. Ensure you contact your club prior to payment if you wish to use a voucher. 

Please note that providers will be reimbursed the actual value of the activity up to $100 and do not automatically receive $100 for each voucher. Providers cannot raise their fees above a reasonable level (i.e. pricing of participation shall not be increased directly as a result of the registration of a provider in Active Kids).

No retrospective reimbursement of fees can be paid. The program only permits Active Kids vouchers to be used at the checkout in Swim Central (assuming the club is an AKV provider and have set up their Swim Central account properly to reflect this).

For more information visit the Service NSW website.

Further information on the Active Kids program can be found at sport.nsw.gov.au/activekids

If you are at the checkout in Swim Central and there is no space to redeem your AKV, this usually means that either the club is not an AKV provider, or they have not correctly linked the program with their membership products. Contact your club in the first instance to ensure they have done this.

For other assistance, please contact admin@nsw.swimming.org.au