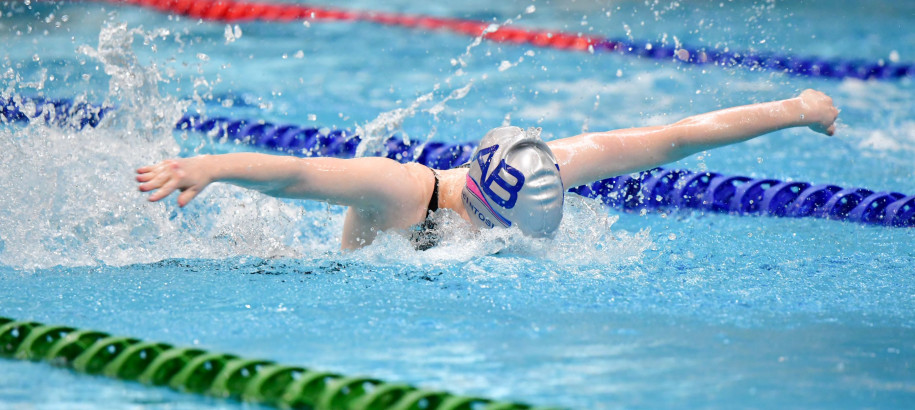 Date & Time
Sat, 25/11/2023 to Sun, 26/11/2023
Warm-up 7:30am, Racing from 9:00am
Location
Sydney Olympic Park Aquatic Centre
Attend
Spectator Tickets must be pre-purchased
Event Details
Program & QTs

Event Program

Entry Fees

Individual: $23.50
(Inclusive of Meet Levy & GST)

Coach Registration

Merchandise

Merchandise will be available for
pre-order from 6am Friday 17th November at SNSWshop online. 

Final Start List

Final Timeline

Club TK roster
Event Information
This meet is only open to swimmers who are members of a NSW metropolitan clubs.
Age as at 25th November 2023
The minimum age for this event is 9 years old, as of the above date
Long Course & Short Course times achieved since 1st October 2022 can be used to enter this meet
An approved & verified qualifying time must have been achieved, uploaded and verified in Swim Central by the specified closing time and date of the meet.
It is the responsibility of the person processing the online entries to ensure that all times listed in the system are legal and valid to the swimmer.
Manual entries will not be accepted 
Individual Entries: $23.50

Multi-Class Entries must be submitted via Swim Central

Multi Class events are championship events and qualifying times apply. Whilst Swim Central will allow MC swimmers to enter all MC events – please ensure you read the MC Qualifying Times found on the last two pages of the Program & QTs and only enter events for which you qualify. Entry times will be checked and any swimmers who do not have the correct entry time for their entries, will be withdrawn and no refund will be given.

Multi-Class Support 
Multi-Class Swimmers are permitted to have one support person/carer with them who is permitted on pool deck at this event. Support persons must have a valid WWCC and apply in advance. APPLY HERE.

Coaches will be required to pre-register for this event here: form available soon.

Swimming NSW recognise that situations will arise whereby a swimmer needs to be withdrawn from their events. Should you need to withdraw from your events, please follow the below process depending on your situation:

Withdrawing due to illness or injury:

Email events@nsw.swimming.org.au with Swimmers Name, Club & Events they will be withdrawing from.
Include in your email a copy of a medical/Drs Certificate OR proof of positive COVID-19 test (NSW Health Text Message). 
 Request a refund via your purchase orders in Swim Central.
Once the medical certificate has been sited by SNSW, the refund will be approved in Swim Central. 

Withdrawal due to change of mind or availability:

Email events@nsw.swimming.org.au with Swimmers Name, Club & Events they will be withdrawing from
No Refund is provided in this situation

Merchandise will be available for pre-order 6am Friday 17th November from SNSWshop online

Nominate to Volunteer or Officiate at this meet

We are seeking nominations from volunteers and Technical Officials to assist at this meet.

Submit your nomination on this page.

Working With Children Check

As of January 1st, 2015, it has become a requirement of the Sporting Organisation that all our staff, officials and volunteers have applied for a Working With Children Check.

If you have not yet completed this, you can apply for a WWC number HERE.

Please note: for volunteers (including volunteers and technical officials), this is free to obtain.

Spectator tickets must be pre-purchased for this event- Purchase Tickets Here.

Tickets: $7.50 Per Day (excl.fees) 
Spectators are required to purchase a ticket for each day they will be attending
A Meet Pass is available for $13 (excl.fees), which includes one (1) ticket for each day
All seats are general admission
Printed & electronic tickets accepted
Entry to the venue is free for all competitors and accompanied children 16 years & under. They do not require a ticket.
NO TICKETS WILL BE SOLD AT THE DOOR

Results will be posted on this page following the event.