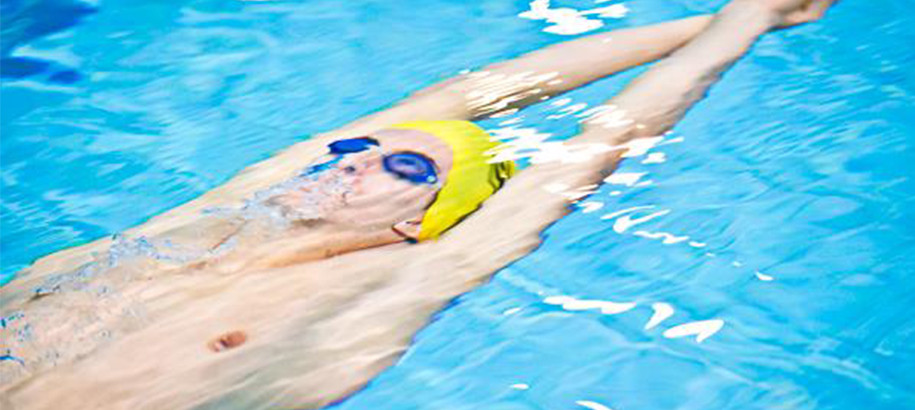 Date & Time
Fri, 15/03/2019 to Sun, 17/03/2019
Refer to program for Session times
Location
Sydney Olympic Park Aquatic Centre
Olympic Blvd, Sydney Olympic Park
Attend
Purchase via the below link, or at the door.
Event Details
Entry Fee

$18.00 (Individual)
$36.00 (Relays)

Entries Close

05/03/19 at 5pm

Program & QTs

MC QTs

Final Start List

Timelines

Information Book

Relay Forms

Club Timekeeping 
Roster

Almanac

Relay & Distance Events

Coaches and Athletes
Briefing
Got Questions?
Please read our Event FAQ's and Event Resources for more information about attending our meets as a competitor, spectator, volunteer or official.
If you experience technical difficulties when trying to enter, please contact meet.entries@nsw.swimming.org.au or phone 8047 8503 for assistance.
Online Entries
Entries close at 5pm, Tuesday March 5, 2019.
Contact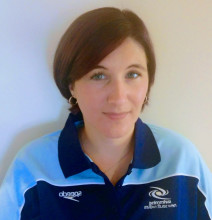 The Australian Sports Anti Doping Authority (ASADA) has been notified of this event, and may conduct random testing during the 2019 New South Wales State Open Championships. All event participants are potentially subject to ASADA anti-doping testing at this event.

For further details regarding ASADA anti-doping procedures and information, please follow the links to the ASADA website: asada.gov.au

By entering this event, you agree to accept that you have been warned of the potential to be selected for anti-doping testing and will comply with any anti-doping testing if required.

WARNING: Swimmers are also warned that inadvertent doping offences are generally due to the use of particular supplements. Athletes are responsible for any sports drink, food, supplement, medication etc. ingested so should check the contents or ingredients of any product to ensure that they do not contain any banned or prohibited substances.

Check your substances here: http://www.asada.gov.au/substances/index.html

It is recommended that all athletes competing at this event have a minimum Level 1 ASADA Certificate

For more information and to take the ASADA Online Course, click here: Get educated: ASADA online course

Long Course and Short Course times achieved since 1 January, 2018 can be used to enter this meet
Competitors must enter with their long course entry times where possible, however if you enter using a Short Course entry time you will be entered on the Qualifying Time for that event
An approved qualifying time must have been achieved, uploaded and approved by the specified closing time and date of the meet
It is the responsibility of the person processing the online entries to ensure that all times listed in the system are legal and valid to the swimmer. Errors can happen in the OME system from time to time so we trust that stakeholders will not take advantage of this and use incorrect times to process entry into events they do not actually qualify for. In the event that you process an entry on an illegal time, you will be withdrawn from that event and no refund will be given
Manual Entries will not be accepted
Payment for online Individual and online Relay entries must be completed online via credit card at the time of processing in order to be accepted
Individual Entries - $18
Relay Entries - $36
Swimming NSW does not take responsibility for any entries processed via AnotherPB or any other external avenue. Please ensure you have checked that your entries and payments were successful with these companies prior to the entry closing date to ensure your entries will be accepted on time

MC Swimmers are required to email their Classification to meet.entries@nsw.swimming.org.au

Multi Class events are championship events and qualifying times apply. Whilst the OME system will allow MC swimmers to enter all MC events – please ensure you read the MC Qualifying Times and only enter events for which you qualify. Entry times will be checked and any swimmers who do not have the correct entry time for their entries, will be withdrawn and no refund will be given.

Relay entries may be submitted by Race Secretaries via the ClubLANE Online Meet Entries system. Payment is required at the time of booking in order for your entries to be submitted correctly.

Manual entries are not available.

For more information on how to enter relays online, please click HERE.              

Where a club enters three (3) or more relay teams, all teams must meet the qualifying time to be eligible.

Should you wish to make any changes to your relay team, an updated relay form must be submitted to the Chief Recorder on race day prior to the start of the session in which the event will be contested. If you are adding new swimmers, you must include their DOB. Relay forms are not required if you are not making any changes.

In Club relays a maximum of one (1) swimmer from a younger age group may participate.

A swimmer may only appear in one (1) relay team list for that event.

For Interstate Swimmers who wish to compete at this meet, you may now process your entries via the Online Meet Entries links posted above. You do not need to obtain clearance for this meet. For any questions or concerns, please contact our Events Manager: shannon.smith@nsw.swimming.org.au or (02) 8057 8503.

To purchase Spectator Day Passes, Meet Passes and Event Programs for this event click on the ticket link in the "Attend" section of this event page.

To purchase multi-day packaged tickets please click HERE.

All passes for this event are general admission only - no reserved seating is available for this event.

Entry into venue for all competitors and children 18 years & under is free.

Nominate to Volunteer or Officiate at this meet

We are seeking nominations from volunteers and Technical Officials to assist at this meet.

Submit your nomination on this page.

Technical Official nominations close 5pm Wednesday 21 November 2018. 

Working With Children Check

As of January 1st, 2015, it has become a requirement of the Sporting Organisation that all our staff, officials and volunteers have applied for a Working With Children Check.

If you have not yet completed this, you can apply for a WWC number HERE.

Please note: for volunteers (including volunteers and technical officials), this is free to obtain.

Spectators are entitled to $15 Carnival flat rate parking if you park in P2 (the Sydney Olympic Park Aquatic Centre carpark).  Please ensure that you have your ticket validated at the front entrance to the pool to secure this Carnival rate. 

To view a list of our upcoming Winter Championships and Key Event dates, please click HERE.