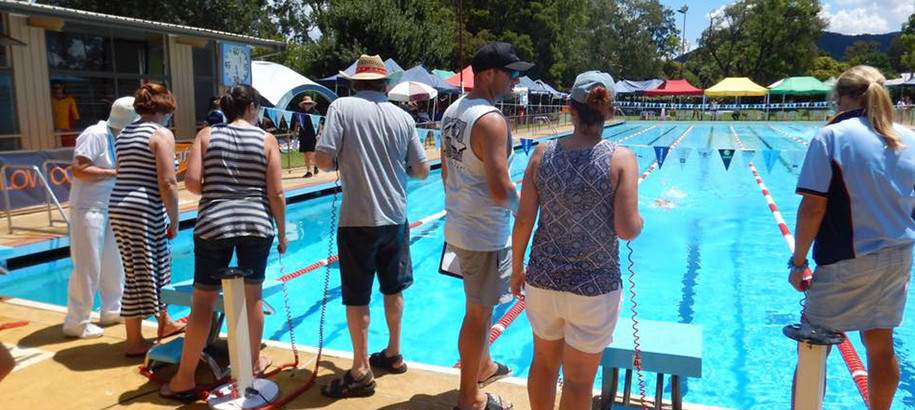 The Registrar is responsible for the registration of all club members and for maintaining an up to date register of club member information.
Take our New Registrar online orientation. It should take around one hour to complete.
Additional ClubLANE Help Guides and FAQs can be found here.
For further support from Swimming NSW contact us at any time:
Greta Brodie (02 8047 8509)
Josh Karp (02 8047 8505)
Registrar Duties
Club Registrar duties can include:

To plan, prepare for and run club online registrations
To keep a register of the members of the club
To keep a register of all Birth Certificates sighted
To manage all transfers of members from other clubs and adjust the register accordingly
To examine and check with the Race Secretary all entries for Meets...name, birthdate, age etc.
2018-2019 Registration Season
A full break down of our applicable membership fees (including fees nominated by areas and credit card fees) can be found on this page.
First Claim, Second Claim and Life Members
First Claim members have the right to vote, participate in club based activities and represent their club at inter club, area, state or national events.

Second Claim members are members who already have First Claim membership with another club and who wish to join another club for purposes such as training and/or participating in club nights. They may have the opportunity to compete and participate in club based activities, including club championships, but this is dependent upon the constitution and by-laws of the Second Claim club. Generally, Second Claim members cannot vote at General Meetings of their Second Claim Club. Clubs have the right to charge a full or partial club fee to Second Claim members.

Second Claim accounts are administered by Swimming NSW, therefore if you wish to add a Second Claim member to your club, send a request email containing the member's name, membership number and First Claim club name to Greta Brodie(greta.brodie@nsw.swimming.org.au).

Second Claim accounts are integrated with First Claim membership accounts in ClubLANE, therefore your Second Claim members will become Unfinancial on the first day of the new membership season and will not be Financial until the member's First Claim account is renewed. If a member was Second Claim with your club last season but will not continue to be Second Claim with your club this year, send an email to Greta Brodie (admin@nsw.swimming.org.au) requesting that the member is removed from your club

A Second Claim member's account "belongs" to their First Claim club, so only the First Claim club can open/view the member's account in ClubLANE. The Second Claim club can retrieve a member's contact and personal information by exporting a list of your members from your Members tab

Life Members are members who have been nominated by their club committee to receive lifetime membership at no cost. The predetermined nominations for Life Members are generally voted on according to the Club's constitution, normally at an Annual General Meeting or Special General Meeting with majority vote.

Those who hold a Life Membership have full competition privileges. For example, a 'Swimmer' may be listed as a Life Member, but does not require to be reflected as a 'Swimmer' member type in order to compete.

The Life Membership is transferrable to any club, however if a Life Member becomes a First Claim member of a different club where they have not received Life Membership, they incur the club portion of the Swimmer or Non Swimmer membership cost.  If a Life Member joins a club as a Second Claim member, they incur the club portion of that club's membership fee. 

Life Member already has an account in your database

If a new Life Member has been voted in, and this member already has an account in your ClubLANE database, edit their member type to make them a Life Member.

Life Member does not have an account in your database

If the member does not have an account in ClubLANE, add a new account and nominate their member type as Life Member.

As long as your Life Members were made financial for the 2015-2016 registration season, they will remain financial over the years until they are manually Lapsed by a Club. The only circumstances in which Life Members should be lapsed are:

the member has passed
the member has had their life membership revoked
FAQ & ClubLANE Help Guides for Registrars
Setting up ClubLANE
When members pay their club membership fees and online meet entry fees online, the fees are collected in a main Swimming Australia bank account. Swimming Australia will deposit your club fees to you on a bi-weekly basis. In order for Swimming Australia to do this, you need to advise them of your banking details by entering them into ClubLANE.
Pre-registration Season
Important: this calculation should only be run once at the beginning of the registration season. If you believe your renewal calculation did not work, do not run the calculation again. Contact Greta Brodie or Josh Karp for assistance.
Registration Season
If you would like to notify or remind an individual member of their balance owing, you can send or re-send them a membership payment email. Do this by clicking on "Send Payment Email" in the Subscriptions box in their membership account, as per the below image.

If the member is paid for by another member (as in the screenshot below), that you will need to send the payment email via the Primary member's account. The Primary member is nominated where it says "Paid By" in the Subscriptions box below. Simply click on the member number and you will be re-directed to that member's profile.
MyLANE and membership renewal FAQ
Direct URL: mylane.swimming.org.au

Swimming NSW website (nsw.swimming.org.au)

Club and Area websites

 

Club committee members can provide login details to their club members. See the FAQ above: How do members get their username and password?

Tip: make sure you have set the oldest Swimmer in each of your families as the primary member. See the FAQ above: How do I link members together as families?

After you have completed all tasks in registration checklists #1 and #2, your members will have fees charged to their accounts. When your members log in to MyLANE they will see the message below and can click to pay by credit card.

Members can:

Pay their membership fees in full by credit card or credit-debit card
Log in as the primary member in their family to pay for all family members in one transaction
Add a new member to their family before making a payment
Update their address and contact information
Update their username and password
Download a receipt for their membership payment

Members can't:

Remove family members from their invoice
Change the member type they or family members are renewing as (e.g. from Non-Swimmer last season to Swimmer this season)
Make part-payments
Pay for their whole family when logged in as someone who is not the family's primary member

Members begin by reading through and agreeing to the Terms and Conditions, then they click Continue.

They check over the details of the member(s) they are renewing, then click Continue.

Members are able to check over their invoice to ensure it is correct then click Continue to proceed.

 

Members enter their credit card details and click Next.

 

Click Take Payment. Your card will be charged and a confirmation message will appear to let you know your payment has been processed. You can log in to MyLANE to download a copy of your receipt.
Member Transfers
If a member wishes to join your club for the upcoming season, or simply wishes to transfer between clubs mid-season,a transfer must be requested in ClubLANE by the club which the member is transferring to. Note: you will require the member's surname and membership number to request their transfer.

With regards to a transfer that takes place at renewal time (i.e. not mid-season), a member MUST be transferred and approved before they can complete their renewal payment online.

Note: If a member requesting a transfer is linked with another member (i.e. that member pays for them through the ClubLANE system), you will not be able to request a transfer until the link has been broken. Contact admin@nsw.swimming.org.au and this can be done immediately. 

If you represent the club the member is leaving you will need to approve the member's transfer in ClubLANE. If you have reason to decline a transfer request, you will need to reject the transfer in ClubLANE.

You can withdraw a transfer request if you mistakenly initiated a request in ClubLANE.

It is important that Registrars check and approve transfers in their ClubLANE 'Pending transfers' listing frequently, especially during peak registration season (1 September – 30 November). This will allow efficient renewals for members. If you have reason to decline a transfer please let Greta know as soon as possible (admin@nsw.swimming.org.au).

ClubLANE automatically charges transferring members your club's membership fee when their transfer to your club is completed. If you want to waive this fee, contact Greta Brodie (admin@nsw.swimming.org.au) or call the office, and we will action this immediately for you. Alternately you can ask the member to log in to MyLANE to complete payment.
Relating to membership accounts
Search for the member - from your ClubLANE home page, type the member's name into the Person search box and select them with your cursor.

Once you are on their page, click on any of the links circled in red.

As a Registrar, you can edit: (see red boxes in image)

Web Access (MyLANE)
Contacts
Email address
Phone numbers
Personal Address
Approval Status
Member Type

You will need to ask Swimming NSW to edit: (see purple boxes in image)

First Name
Surname
Date of Birth
Gender
Meet Manager ID

 

As a club committee member, you can give members their login one of two ways:

Click on "Send Password Reset Email". This will send the member a link to reset their password. Make sure the member's most updated email address is linked to their account before sending this email. This ensures the email will reach them.

 

Update the login details yourself, then inform the member of the login you've set for them. After you've informed the member of their new login, let the member know they can login to MyLANE to update their details further if they wish.

 

Member accounts cannot be merged in ClubLANE. If you come across duplicate accounts in your database, please send an email containing the member's name and membership numbers to Greta Brodie (greta.brodie@nsw.swimming.org.au) for correction. Swimmers in particular have to keep the oldest account they have in ClubLANE as this is where their results are likely stored.

There are three situations in which you may need to Lapse a member account in ClubLANE:


1) The member is no longer involved in swimming
2) A member is suspended from your club as a result of disciplinary action
3) A member passes.

To Lapse an account:

Click Lapse as shown below

Select Reason Lapsed from the first drop down box (only option available), then click Save.