17 April 2021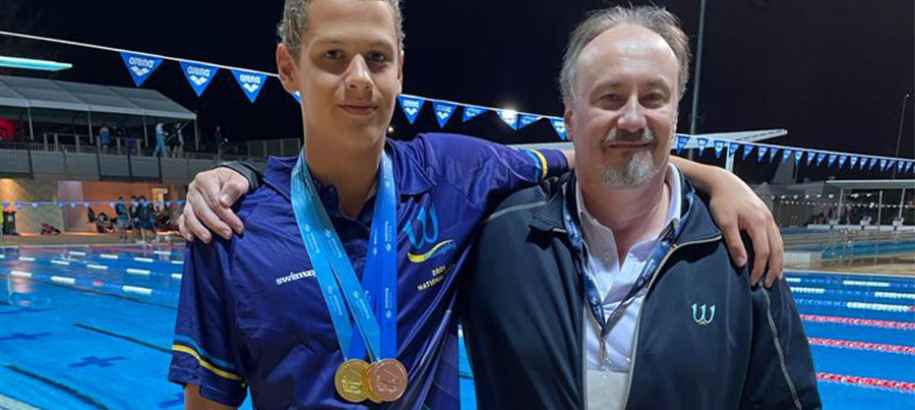 Firstly, congratulations to all our Mighty Blues coaches, swimmers, managers and of course the parents who lend their support on a daily basis…what an awesome 2021 Australian Age Championships for NSW…our best since 2013!!
Their were many highlights throughout these Championships but to me one of the most significant outcomes was our conversion rate from the NSW State Age Championships in December 2020 and the State Open Championships in March (where swimmers established new PBs) to these Championships…overall from seed time to final time the conversion rate was 61%. We had 346 final swims with 211 PBs established under pressure in the final!
There were 43 individual medalists with our final medal tally being 19 Gold, 34 Silver and 40 Bronze for a total of 93 medals. When you add in the relay medals we accumulated and it reads even better…23 Gold, 35 Silver and 44 Bronze for a total of 102 medals! Great success! For the record Knox Pymble showed great depth to win 3 Gold, 1 Silver and 3 Bronze medals in the relays with Wests Illawarra winning a Gold and Warringah winning a Bronze.
2021 Australian Age Champions
Congratulations to all our medal winners and to our new Australian Age Champions…the SNSW Mighty Blues Honour Wall was in constant need of being updated!
Karl Albertyn (Knox Pymble) – 2 Gold

Hayden Hoang (MLC Marlins) – 2 Gold

Bailey Screen (Willoughby) - 2 Gold

Haig Buckingham (SOPAC)

Joshua Collett (Knox Pymble)

Abbey Connor (Revesby Workers)

Marcus Da Silva (COSAC)

Caleb Dryer (Trinity Grammar)

Bella Grant (Trinity Grammar)

Madeleine Hardy (Trinity Grammar)

Samuel Higgs (Warringah Aquatic)

Zara Kasprowicz (Warringah Aquatic)

Joshua Kerr (Manly)

Kai Lilienthal (Knox Pymble)

Jamie Mooney (Wagga Wagga)

Bella Zhang (Knox Pymble)
That's a total of 16 new Australian Age Champions! Terrific job swimmers…awesome coaching!
Top Ten Clubs
Congratulations to the following clubs who finished in the Top Ten:
2nd – Knox Pymble
7th – Wests Illawarra
8th – Trinity Grammar
10th Warringah Aquatic
It was a fantastic week in one of the toughest Age competition environments in the world…now it is time for reflection for both coaches and swimmers as they work towards the next challenge…but first a well earned rest!! There are always areas we can improve on as a state and I look forward to having those discussions with coaches in the near future. In the meantime lets celebrate our success as a state…job well done!!
If you haven't seen it yet, head over to our Australian Age Honour Wall now to view all NSW medalists and daily top ten finalists.
I look forward to seeing you on pool deck soon!!
GO THE MIGHTY BLUES!
Jon Shaw | Coaching Director | Swimming NSW Ltd.