20 April 2021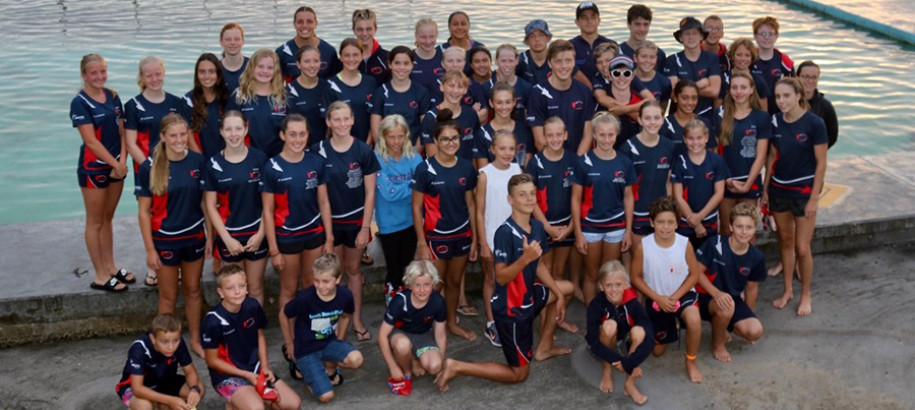 Today we're diving into - Wests Illawarra Aquatic SC
Wests Illawarra Aquatic Swim Club (WIAQ) is based in Wollongong, on the South Coast of NSW, where it is part of the South Eastern Swimming Association (SESA) and has affiliation with Wests Illawarra Leagues Club. The club currently trains across three different pools, including the University of Wollongong, McKeon Swim School in Unanderra, and Towradgi Surf Leisure Resort. WIAQ was established in 1978 as the Illawarra Red Devils Swimming Club under Head Coach Robert Nay at Unanderra Olympic Pool. In 2002, the club changed its name to Wests Illawarra Swim Club. The club is home to a host of Olympians and World Champions, both in swimming and other sports, including David McKeon and Emma McKeon (now at Griffith University), Jarrod Poort, Wes Roberts, Ali Day, Hannah Minogue, and Kylie and Dean Mercer. Recently, the club came 3rd overall at the Swimming NSW's Senior State Age Championships, their best result to date.
To find out a bit more about the club, we spoke to Head Coach James Greathead, and senior swimmer Riley Powell.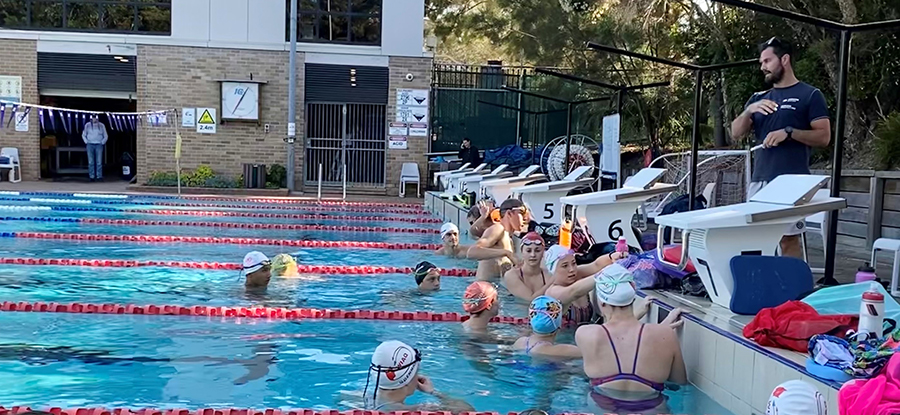 Wests Illawarra Aquatic in Depth
WIAQ currently run three squads across the same number of pools, consisting of about 105 members in total. They also offer learn to swim programs in partnership with McKeon Swim School. Their top squad trains out of the University of Wollongong and is currently coached by James Greathead. Their Junior Squad, coached by Mitchell Velthius and Matt Freeman, are run out of McKeon Swim Centre, and their Junior Development Squad, coached by Nathan De Lutiis and Meg Fox, are run at Towradgi Surf Leisure Resort.
Operating squads across multiple locations makes it difficult for the swimmers to bond on a regular basis. Last winter, WIAQ hosted their own version of Swim League to help overcome this. Swimmers had a chance to come together, and younger swimmers were given the opportunity to race with older swimmers who were all split amongst three teams.
The club's members are also big fans of the Ocean Pool Challenge, which is an all-inclusive club event held in December or January each year.  All three squads spend the day swimming 500m at each ocean pool from Coalcliff Ocean Pool all the way down to Kiama Ocean Pool - a near 60km trip for the swimmers! Riley Powell was quick to agree that the Challenge is a great team bonding exercise and chance for swimmers to enjoy spending the day together outside of their usual training environment. Club events like these that take place outside of the pool environment definitely help to bring the swimmers closer together. Riley describes his teammates as his second family, such is their closeness.
Congratulations to Wests Illawarra's recent Australian Age medalists
Sydney Brown
Chelsea Jones
Alistair Gorgijovski
Brayden Woodford
What's next for Wests Illawarra Aquatic SC
The club is currently focused on the value in creating relationships, rather than medalling at state and national events (although seeing results such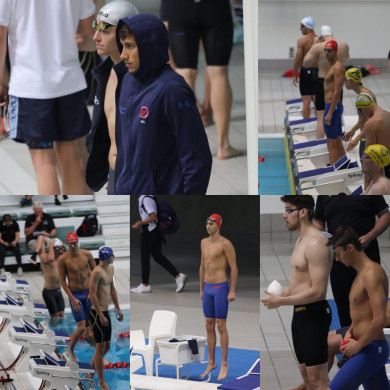 as these are also very exciting for the club!). Head Coach James Greathead believes whilst it is good to achieve national medals, it is more important to provide swimmers with an environment that challenges them to grow as people and develop skills that transcend swimming. As a result, he is really looking forward to building a program for swimmers that have just left high school and are entering into university. The club is currently very supportive of people being able to both study and swim, and Wollongong particularly holds a very easy lifestyle by the beach where swimmers can continue to train.
Find and Contact Wests Illawarra Aquatic SC
Pools
Uni of Wollongong Pool, Northfields Ave, Wollongong
McKeon Swim Centre, Cnr Marley Place And Five Island Rd, Unanderra
Towradgi Surf Leisure Resort, 201 Pioneer Rd, Fairy Meadow
Club website: https://wiaq.swimming.org.au/
Follow Wests Illawarra Aquatic SC on Instagram
Want to be featured in the next Clubs in Depth?
The purpose of Clubs in Depth is to promote NSW-based clubs to both the Swimming NSW and broader community in order to increase engagement and participation. The article is distributed via our website, social media channels, the Hot Off the Blocks Newsletter and Swimmer Magazine.

Swimming NSW will also provide featured clubs with a modified copy of their article so it can be distributed to local media outlets as a new member and community engagement tool.