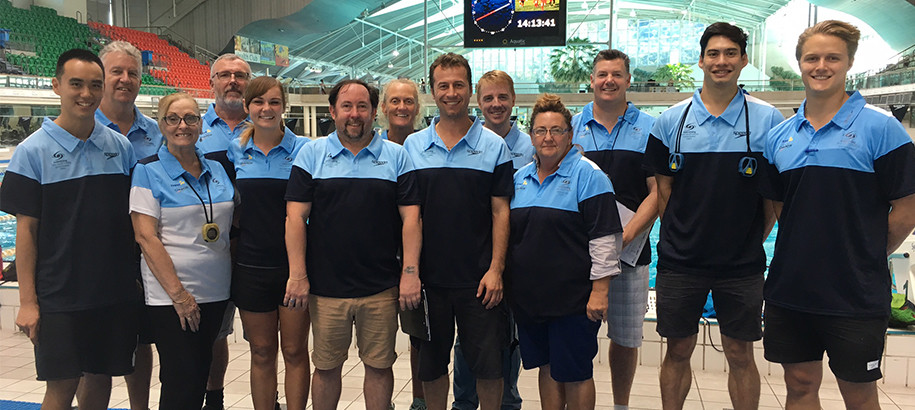 asctaNSW is the state-level governing body for swimming coaches and swimming and water safety teachers in NSW. asctaNSW seeks to further ASCTA national's objective of achieving the growth and prosperity of swimming as an essential life skill, component of health and fitness, and competitive sport.
They also seek to improve professional standards for swimming Coaches and swimming and water safety Teachers through education, accreditation, professional development, and ethical practice.
asctaNSW Board
President: Benjamin Tuxford; BTuxford@trinity.nsw.edu.au
Vice-President: Haydn Belshaw
Secretary: Lynn Elliott
Treasurer: Justin Rothwell
Members: Jennifer Noel, Gavin Stewart, Misha Payne, Simon Watkins, Ben Jenkinson, Michael Meade, John Bladon, Debby Tattoli, Paul Bruce and Clinton Camilleri
Swimming NSW Liaison: Darren Howard; coaching@nsw.swimming.org.au
Governing Documents
Events
23 February, 2019 - asctaNSW Annual Dinner (Novotel, Sydney Olympic Park)
15 March, 2019 - asctaNSW AGM (Sydney Olympic Park Aquatic Centre)
Awards & Nominations
Expressions of Interest are now open for the 2019 ascta Convention Coach Scholarship. The scholarship is an opportunity for coaches from NSW to broaden their knowledge and advance their personal development. The coaching group will be led by SNSW Coaching Director Jon Shaw & SNSW Regional Club Development Coach Chris Myers.
Download the Expression of Interest form
Join the coaching community
Contact Darren Howard, Swimming NSW Coaching Coordinator: coaching@nsw.swimming.org.au
Join a Facebook Group for Coaches: Swimming NSW Country Coaches Group; NSW Swim Coaches
Read Swimming NSW's quarterly On Deck Coaches Newsletter