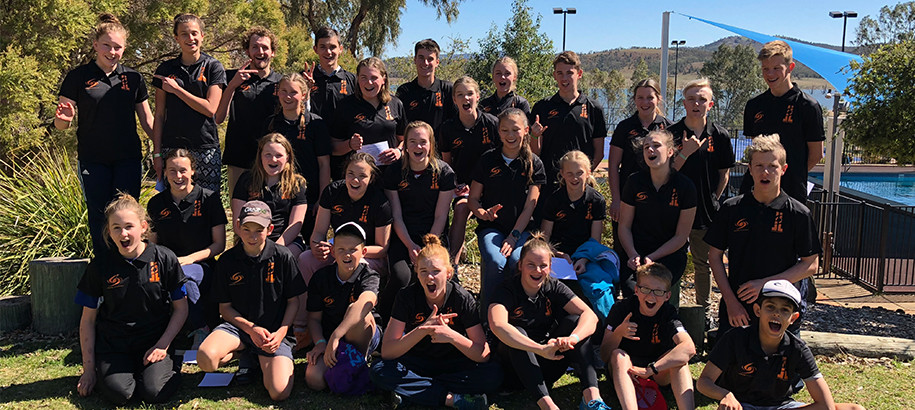 Swimming NSW is committed to improving swimming for young people and retaining them as members. Most importantly, we want our members to enjoy swimming as part of a healthy lifestyle for the long term.
We are losing members from our sport. A significant portion of our members leave at age 13, then we experience another significant drop off at age 16.
How do we keep teenage swimmers involved in swimming? That's for our youth to tell us...
Lane Ropes to Leadership & Youth Advisory Panel
In June 2016, we launched a pilot program for 13-18 years old swimmers called Lane Ropes to Leadership. The goal of Lane Ropes to Leadership was to establish a Swimming NSW Youth Advisory Panel (YAP). The role of this panel is to discuss current issues related to swimming, and to develop ideas on how to improve the current state of swimming in NSW. The Swimming NSW Board and staff are committed to implementing the best ideas generated by this panel.
The YAP meets regularly and with the addition of regionally based members, these meetings will include teleconference style.
At YAP meetings, panel members have focused on planning events that will engage swimmers aged 12-19. Event themes, locations, formats and bookings have been completely driven by our panel.
Panel Members
Grace Alibrandi (Revesby Workers)
Darcy Andrews (The Hills)
Kayla Bentley (Nepean Aquatic Centre)
Walter Boehme (Ku-Ring-Gai)
John Cosgrove (Hornsby)
Rohan Cowley (Inverell)
Bailey Crehan (Wests Illawarra Aquatic)
Emily DiDonna (Moree)
Georgia Field (Ripples St Marys)
Jayden Redfern (Kincumber Pacific Dolphins)
Maddison Robertshaw (Aquaburn)
Regan Smith (Wests Illawarra Aquatic)
Reece Tomkinson (Merrylands)
Sophia Vicic (Merrylands)
Isaak Wilson (Wollongong)
Youth Advisory Panel Projects
Moderated by Swimming NSW and two YAP members, this page is open to join, and is a place for positive discussion/suggestions about the future of swimming in NSW for young swimmers.

Following the success of our inaugural camp, the 2018 Lane Ropes to Leadership Camp is open to 11-15 year olds from all over NSW.

There will be at least 4 regionally based camp locations this year.

Participants will need to nominate and be selected to attend.

The weekend-long camp will include leadership, event management, technical official and coaching workshops, as well as fun team bonding activities. The aim is to up-skill teenagers so that they can make improvements at their home club and be incentivised to stay in the sport for longer either as a swimmer or in another capacity.