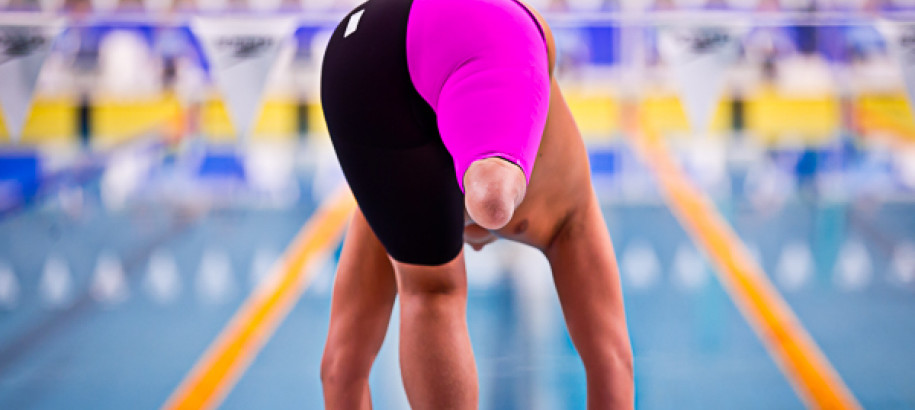 What is Multi Class Swimming?
Multi Class (MC) swimming is a form of competition designed specifically for swimmers with disability. MC events are normal swimming events with some minor modifications to the rules and regulations.
In order to compete in MC events swimmers must have an eligible classification. MC events see swimmers with a range of disabilities, from multiple classifications competing in the same race. Swimmers race against the world record time in that event for their classification. The winner of the race is not always who touches the wall first, but the swimmer who posts a time closest to the world record for their classification. Swimmers may be granted certain exceptions to the normal swimming rules in order to compete fairly. This allows for meaningful competition for all swimmers.
Get Started
To let us know that you/your child is interested in getting involved in swimming please complete the Multi Class Swimming Engagement form. We will get back to you with more information specific to you.
Classification
Classification is used to place athletes of similar ability or function into groups for the purpose of competition. Classification in sport for people with disability considers an athlete's medical condition, physical attributes and functional ability to group them into classes. Classification is used in Australia nationally to ensure meaningful competition at all levels.
For more Classification information, including the below information, visit the Swimming Australia website:
Swimming Classification Factsheet - A summary of the Australian Swimming Classification System
New Provisional Classification Process Guide
New Provisional Classification Process Additional Information
Classification Dates & Resources
Visit our Calendar of Events to see when classification opportunities are coming up in NSW.

To book your place at a scheduled Classification or Classification Review, please contact Margaret Gregson on 0417 960 202. Please note bookings are essential.

If you would like more information about being classified and are based outside Sydney, please contact Sarah Koen.

The Swimming Australia Classification Card is issued to swimming club members who have an eligible swimming classification. Refer to the relevant Classification Guide for details. The card is used to identify a swimmer's classification and any relevant exceptions to the swimming rules when competing in Multi Class competitions.

For more information on classification cards and to apply, click here.

Multi Class Point Score (MCPS)

The MCPS has been developed to provide a simplified way for swimmers and coaches to measure and compare performances. The MCPS is based on the world record (WR) times for each classification. The WR is allocated 1000 points. In 2010 the MCPS replaced both the DIPS and MDST and will be used for JX , YPS , and Team Selection. This provides a clearer path for classified swimmers.

The MCPS is used for determining results in Multi Class competition. Determine your point scores using the quick Online MCPS Calculator
Multi Class Meets and Development Days
Please view the Swimming NSW Calendar of Events and click on the MC Meet you wish to enter or Development opportunity you wish to attend for more information.