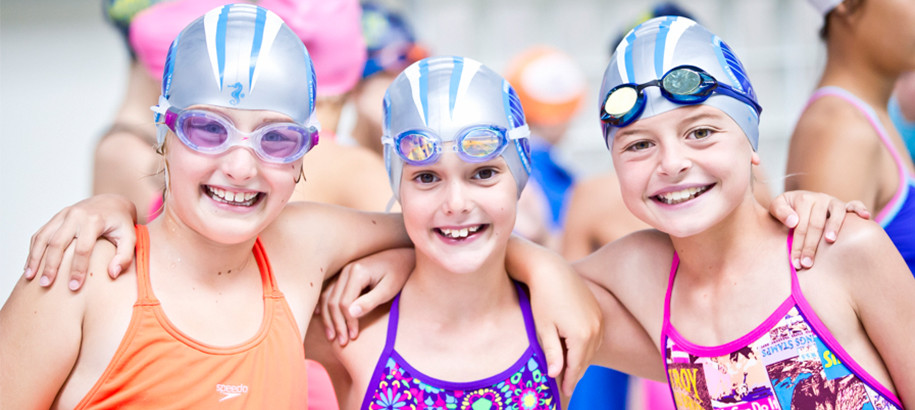 Getting started in swimming is easier than you think. It is a sport for all age groups, skill and fitness levels, and provides many opportunities for those who are in the sport for fun, fitness, recreation and for those who are serious about becoming the best they can be through competition and well structured development pathways.
Swimming is an excellent way to keep children of all ages active. Physical activity provides your child with many lasting health benefits, including:
◾Strong bones and muscles 
◾Healthy heart, lungs and arteries
◾Improved coordination, balance, posture and flexibility
◾A reduced risk of becoming overweight or obese 
◾A reduced risk of later developing heart disease, cancer and diabetes (type 2 diabetes is increasingly being found in adolescents).
The sport of swimming also provides participants with valuable life skills such as goal setting, discipline, friendship and belonging, teamwork, and the most obvious benefit, the ability to potentially save one's own life, or others if difficulties are encountered in an aquatic environment.
Anyone can join a swimming club no matter what fitness or ability level they are currently at. Swimming clubs provide the opportunity for individuals to swim recreationally (for fun and fitness), and/or for those who want to swim competitively to achieve their personal best!
Swimming NSW will create a welcoming environment for all. This includes people with disability, those from indigenous communities, individuals from diverse cultural backgrounds and LGBTIQ+ members of our community. We commit to supporting our clubs and areas with resources to facilitate the initial and ongoing participation of these members in the swimming community. We will advocate for inclusion across all forms of swimming and hold our stakeholders and policy makers to account for fair integration of all athletes in our sport.