19 December 2019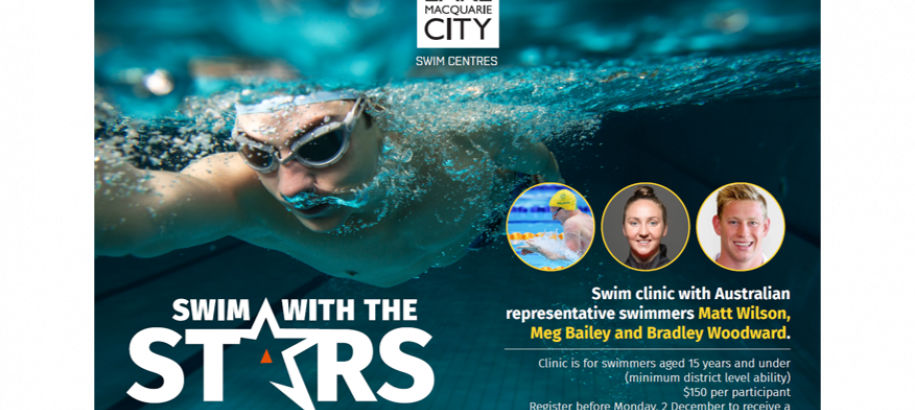 Swim with the Stars is back for its fourth year!
The one-day workshop clinic provides young swimmers with the opportunity to receive expert advice from some of Australia's leading swimmers, coaches, physios and dieticians, and of course meet their Australian swimming idols!

Improve your skills and techniques with Australian representative swimmers Bradley Woodward, Matt Wilson and Meg Bailey, at this all-day clinic. The champion trio will be sharing their training techniques and experiences to help young swimmers improve their race-day performance and reach their full potential. The clinic will also feature sessions with national swim team coach and physiotherapist, Adam Kable.
Swim With the Stars is aimed at swimmers aged 15 and younger who are at district level or above in their swimming abilities.
All participants must register and pay online | better.lakemac.com.au/Swim-with-the-Stars
Event Details
Date | Saturday, 11 January 2020
Location | Speers Point Swim Centre
Time | 8 am to 4.30 pm
Cost | $150
Age | Targeting 9 – 15 years of age
Lunch/morning afternoon tea included. Limited spots available