29 January 2020
A new era of Swim League has arrived in NSW. This year, we are proud to launch a season that is bigger and better than ever.
If you love to swim, love to compete and enjoy being part of a team (while having a bucketload of fun, of course), then this is the competition for you!
Since acquiring Swim League in late 2019, Swimming NSW has been working in close partnership with Swim League founder Adam Beisler (now Swim League Director) to expand the competition to more locations across the state and make it available to a larger number of swimmers across NSW/ACT.
Through this fun and interactive aquatic event, athletes of all ages, abilities and experience can build their swimming skills, expand their social networks and achieve an active lifestyle.
Swim League 2020 will run across five metropolitan and regional locations: Metro North, Metro South, Coast & Valley, Northern NSW and Southern NSW, and will include both junior (9-12 yrs) and senior (13+ years) leagues, as well as divisions that cater for all swimming abilities.
The program will feature a mix of series leagues (six rounds of competition plus finals) and gala day leagues (two-day gala events plus finals), along with a finals series that will see one team crowned overall State Champions.
The thrilling 60-minute competition format offers an entertaining team-based alternative to traditional swim meets that is shorter, less structured, and gives swimmers of all ages and abilities the opportunity to develop their aquatic skills in a fun, fast and furious sporting environment.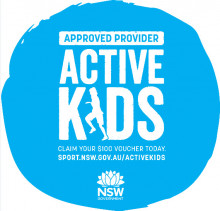 Swim League 2020 runs from 2 May to 30 August 2020. To find out more about the competition format, leagues and divsions, and to register, head over to swimleague.com.au
Swim League is an approved 'Active Kids' activity and Swimming NSW members can cover the full cost of registrations using their Active Kids Voucher. Registrations for Swim League 2020 close 29 February 2020.