19 May 2020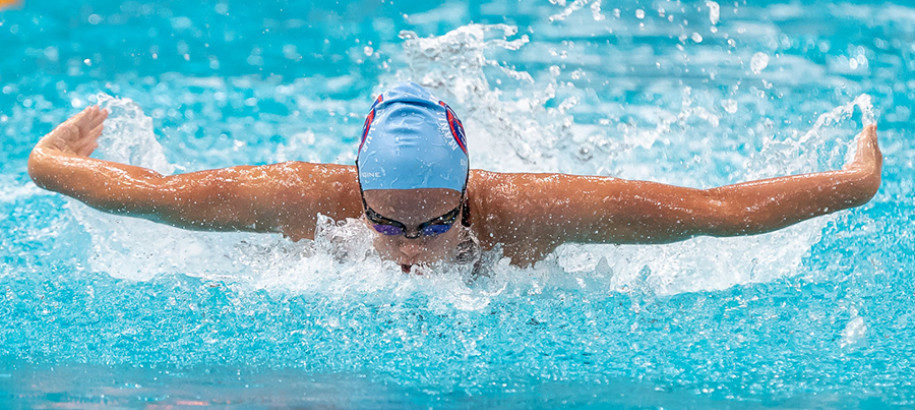 Restrictions are starting to ease. But it may still be sometime before we can get back to our regular training routines and competitions. In the meantime, there are plenty of great webinars, podcasts and videos on a wide selection of topics to keep clubs, swimmers, families and coaches informed and entertained while we tread water for just a little longer. Here are just a few!
WEBINARS
Timeout Talks hosted by the NSW Office of Sport
With timeout currently called on sport, the Office of Sport, in collaboration with Sport NSW and The Australian College Of Physical Education, has launched a new webinar series to keep our sporting community connected and united so we can return as one.
Timeout Talks will offer a wide selection of webinar topics, discussing key points pertinent to organisations and clubs during the COVID-19 pandemic, as well as sessions that provide valuable personal and professional development opportunities in areas such as coaching, high-performance pathways, inclusion in sport and much more. It's a free resource for the industry to support individuals and organisations across all levels of sport in NSW, from grassroots sport to professional sport. Register for an upcoming webinar and view recordings of past episodes here.
'JX Xtra' hosted by Swimming Australia
Swimming Australia and its nutrition partner, Bio Island, are delighted to present a new three-part 'JX Xtra' webinar series hosted by Bio Island ambassador and dual Olympian, Dolphin Elka Whalan (nee Graham).
Covering an array of topics across a three-week period, the series aims to provide parents – and junior swimmers themselves – with ideas around how to stay motivated and maintain wellness during the COVID-19 situation, as well as provide recipes to make healthy, nutritious-filled snacks and meals.
The series kicks off Friday 15 May. View full details here.
Post COVID-19 Community Sport hosted by Play by the Rules
Play by the Rules is running a series of webinars to help clubs through the challenges presented by COVID-19 and their journey beyond. The next webinar, Governance Challenges and Planning for the Future, will be held at 10.00 am, Friday 15 May 2020. You can view past webinar recordings here.
Gold Class Swimming
Gold Class Swimming recently ran a series of webinars aimed at helping parents of competitive swimmers, coaches and swimmers during lockdown. You can view the past webinar recordings here.
ASCTA – Australian Swimming Coaches & Teachers Association
This one is for the coaches and swim teachers. ASCTA regularly offers professional development webinars for its members. You can view and register for upcoming webinars here.
PODCASTS
Off The Blocks
Australia's Number One Swimming Podcast Off The Blocks brings you the latest interviews from Australian swimming's biggest legends, superstars of today and rising stars of the future. Take a look here.
Olympics Unleashed – Australian Olympic Council
Olympics Unleashed features Aussie athletes on their journey to the Tokyo 2020 Olympic Games.
Throughout the series, presented by Olympian David Culbert, you will hear from Olympians, athletes aspiring to make the Tokyo 2020 Australian Olympic Team and from some of the most senior people driving the Olympic Movement in Australia. Take a look here.
Swim.Rocks
The show that shares information, ideas and inspiration between swimming people who stay dry! Take a look here.
Coach Connection
Jon Shaw, Swimming NSW Coaching Director, interviews and chats to leading coaches within NSW and Australia. Many topics will be covered to keep you up to date with coaching swimmers from Age to Open level. These chats will be for coaches about coaches and they will lend their experience to support your development and challenge your thinking. Take a look here.
Swimming with Bobby
Talking all things SWIMMING with Bobby Hurley, former World Champion turned coach and commentator. Hear insights from the best swimmers and coaches around the world about their journey to the top and performing at the highest level. Take a look here.
On Her Game
Sports journalist, Sam Squiers, speaks to elite sportswomen about their challenges, triumphs and setbacks in an effort to get to know the person behind the athlete and learn what it takes to get to the top of their field. Take a look here.
Swim Like a Fish - Social Isolation Podcast
Swim Like A. Fish is an online, educational resource for swimmers and coaches started by retired UGA swimmer, Abbie Fish. Coach Abbie has coached clients as young as 5 and as old as 90, including some Olympic athletes. In her podcast she investigates the importance of dryland workouts for swimmers, techniques and the greatest rivalry that never happened (Thorpe v Phelps). Take a look here.
VIDEOS
Lunch with Lach
Lachlan Vane-Tempest interviews a selection of Olympic and Paralympic contenders for the upcoming Tokyo 2020 Olympic and Paralympic Games. You can watch all Lunch with Lach episodes, featuring Tiffany Thomas-Kane, Bronte Campbell, Matt Wilson and Brad Woodward on YouTube or the Swimming NSW website.