20 March 2021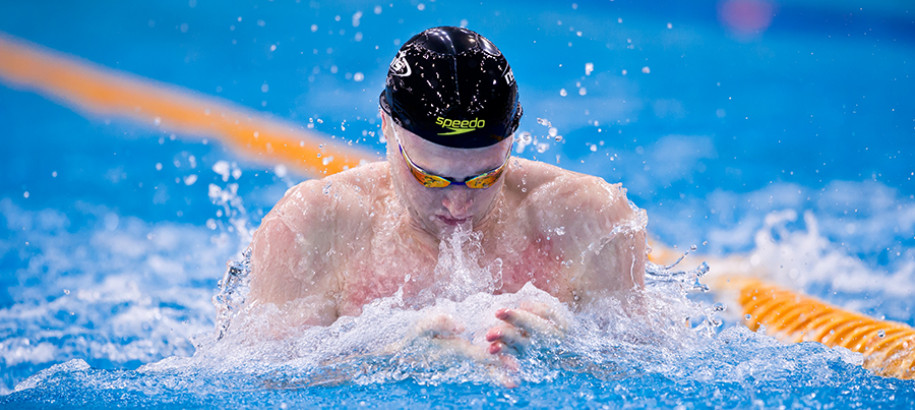 Another morning of finals at the NSW State Open with plenty of excitement happening after some terrific swims on Day 1.
The morning kicked off with the Women's 400m Freestyle final with Lani Pallister (Griffith University) touching the wall first in 4:07.83. She was followed by the TSS Aquatic pair Kiah Melverton (4:09.08) and Madeleine Gough (4:10.25). Sarah Welfare (Sydney University) finished in 8th place with Lexi Harrison (Narrabeen SC) swimming to 10th place.
The Women's 100m Fly was won in fine style by Emma McKeon (Griffith University) in a very fast time of 56.65 that bodes well for her ambitions later in the year. The Silver went to Alexandria Perkins (USC Spartans) 0:59.88 and the Bronze went to Alice Stuart (TSS Aquatic) 1:00.13
One of the highlights of the morning was the final of the Men's 200m Freestyle. A very strong field assembled to go head to head in a preview to the Australian Trials in June. The contest didn't disappoint with Elijah Winnington (St Peters Western) taking out the Gold and making it a 400m/200m double in a time of 1:47.29. He was closely followed by a fast finishing Alexander Graham (Bond) in 1:47.69. The Bronze medal went to Kyle Chalmers (Marion) in 1:48.53. Just missing the podium was Joshua Hertz (SOPAC – NSWIS HUB) in 4th position in 1:49.16 – a new PB for the 25 year old. For the record Elijah's splits were: 25.11/27.10/27.47/27.61 – great swimming!
The Women's 100m Backstroke didn't disappoint either with Kaylee McKeown (USC Spartans) taking the Gold medal in a fast 58.42, breaking her own NSW All Comers record of 0:58.84. The Silver medal went to Emily Seebohm (Griffith University) in 59.56, with the Bronze going to Jessica Unicomb (Griffith University) 1:01.28. Finishing in 4th place was NSW swimmer Charli Brown (Manly SC) in a new PB of 1:01.58.
The Men's 100m Breaststroke was won by NSW swimmer and National Team member Matthew Wilson (SOPAC – NSWIS HUB) in 1:00.15…a strong swim for this time of year. Another strong swim was by 16 year old SOPAC swimmer Haig Buckingham that saw him dip under the 1:03.00 mark for the first time recording a time of 1:02.87 to finish 5th. The minor placings went to Daniel Cave (MVC) 1:01.52 and Jake Packard (USC Spartans) 1:02.18.
The Women's 200m Breaststroke saw the lead change several times over the race. In the end Jenna Strauch (Bond) won the Gold in a new PB of 2:24.49. Second was Abbey Harkin (St Peters Western) in 2:25.26 and the Bronze went to Tessa Wallace (USC Spartans) in 2:27.69. Just missing the podium was Jessica Hansen (Cruiz – ACT HUB) coming in 4th in 2:28.15 – just over her entry time.
In the Men's 200 Backstroke race favourite Mitch Larkin took the Gold medal in 1:57.16. Picking up the Silver medal was Bradley Woodward (Mingara – Olympic Park HUB) in 1:58.58. In a strong swim for the Bronze medal Stuart Swinburn (University of NSW - Olympic Park HUB) swam the same time as his heat swim – 2:00.69.
In the Women's 50m Freestyle it was the same two swimmers going head to head who fought out the 100m final. In the one lap dash Cate Campbell (Knox Pymble) managed to hold off Emma McKeon (Griffith University) to record impressive times of 24.11 and 24.17 respectively. Madison Wilson (Marion) picked up the Bronze medal in 24.66.
The Men's 200m IM saw the emergence of two young Knox Pymble swimmers. Picking up the Bronze medal was Josh Collett in 2:05.04 and coming 4th was 16 year old Justin Lee in a new PB of 2:06.93. Winning the event and backing up after winning the 200m Backstroke was Mitch Larkin (St Peters Western) in a solid time of 1:59.88. The Silver medal went to Marco Soesanto (Surrey Park) in 2:05.01.
In the Men's 800m timed final Elijah Winnington (St Peters Western) swam away from the field to win the Gold in 7:52.88. Second was Mack Horton (Melbourne Vicentre) in 8:10.66 with Alexander Grant (MBAY) and Jacob Hansford (St Peters Western) sharing the Bronze medal in 8:13.78.
Some terrific swims in the Multi Class races this morning. Timothy Hodge (Auburn) winning Gold in both the 100m Butterfly & 100m Backstroke in very quick times – great for his preparation for the Paralympic trials. In another strong swim 16 year old Alexander Tuckfield (SLC Aquadot) won the Gold in a new PB of 4:20.10.
Other NSW swimmers picking up medals in the MC events were:
Taylor Corry (Nelson Bay) Silver 100m Butterfly
Ellie Cole (Knox Pymble) Silver in the 400m Freestyle and in the 100m Backstroke
Jade Lucy (SLC Aquadot) Bronze 400m Freestyle
Ricky Betar (Auburn) Silver 100m Backstroke
Jasmine Greenwood (Bay & Basin) Bronze 100m Backstroke
Joshua Alford (Tuggeranong Vikings) Silver 400m Freestyle
Other winners and NSW placegetters this morning were:
Mens 50m Butterfly: NSW Trifecta! Gold Edward Marks (Carlile – Olympic Park HUB) 0:24.23; Silver Shaun Champion (Abbotsleigh) 0:24.50; Bronze Alex Quach (Auburn – Olympic Park HUB) 0:24.57.
Looking forward to some more great swims from our Mighty Blues swimmers in tonight's heats session, commencing at 5pm…GO THE MIGHTY BLUES!
Jon Shaw | Coaching Director | Swimming NSW Ltd.