05 September 2022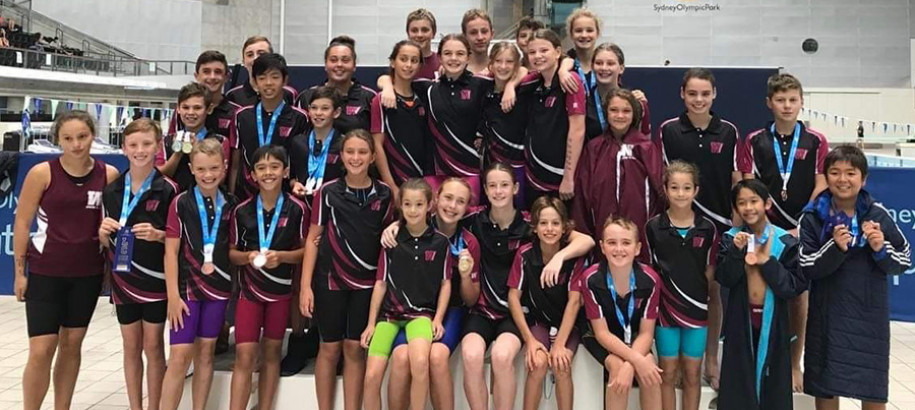 Today we're diving into - Revesby Workers SC
With a legacy that stretches back over 60 years, Revesby Workers Swim Club has grown in leaps and bounds from its humble beginnings at the shark proof pool in the Georges River, to the 159 member-strong club it is today – boasting one of Australia's newest and youngest Dolphins.  Revesby Workers SC is based at Max Parker Aquatic Centre in the Metro South West area of Sydney. In 1963 the Revesby Amateur Swim Club became known in South Western Sydney. Just a year later, Revesby ASC  merged with Revesby Ladies and made the jump to become affiliated with NSW Swimming. In 1993 the club solidified their alliance with Revesby Workers Club to become the popular and successful community club they are well known for being today.
To find out a bit more about the club, we spoke to Junior Coach Sarah Cauchi, Life Member Gail Cauchi, Club President Davies and Club swimmers Hannah and Samuel.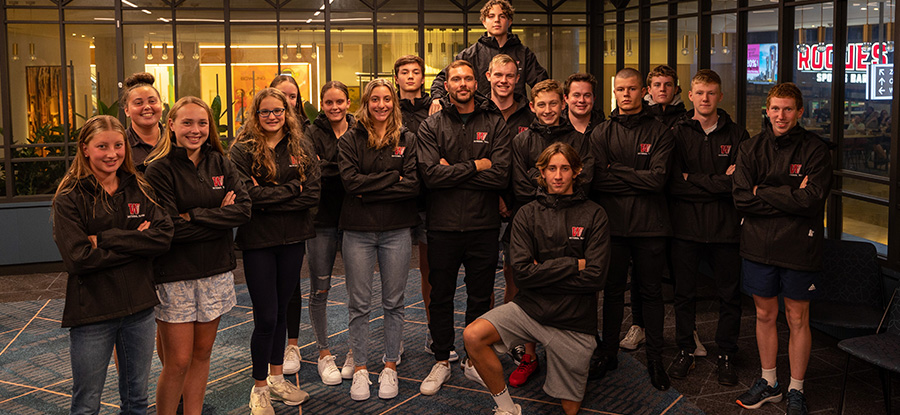 Revesby Workers SC in Depth 
Revesby Workers Swim Club runs six different squad programs in conjunction with Harlee Elite. These include Bronze, Silver, Gold junior, Gold elite and Emerging talent squads. Head Coach Alex Clarke leads a great team of coaches whose main purpose is to help all swimmers achieve their own personal best.
Club President Jane Davies attributes the club's longevity to their fun, family-friendly atmosphere that caters for a range of swimmers in a diverse environment.  New members are welcomed and encouraged to grow in a positive environment. 
"The friendships I've made at the club go far beyond the pool, and the volunteers at our club are a fabulous family," said Life Member Gail Cauchi who has been involved with the club for over 53 years.
"Revesby Workers SC is more than just a club, it's a community," said Club swimmers Hannah and Samuel. They look forward to weekly Friday night club nights, which double as a social event. Their training sessions are tough, but fun, with an emphasis on supporting each other in and out of the pool.   
Coach Alex can often be heard on pool deck reminding everyone that it's the extra 1% that gets you across the line and to "trust in the process". These are words that have helped Revesby Workers swimmers Abbey Connor and Kai Robertson find themselves on the Australian Dolphins team in 2022.  Abbey has recently competed at FINA World Championships and the Birmingham Commonwealth Games, while Kai is gearing up to compete at the Junior Open Water Championships in Seychelles, where Alex will also feature as a member of the Australian coaching contingent.
What's next for Revesby Workers SC
Revesby Workers SC is looking forward to a fun and successful 2022/23 season. New members are welcome to attend an information evening on Friday 23 September 2022 at Revesby Workers Club commencing at 6.30pm.
Find and Contact Revesby Workers SC
Club pool: Max Parker Leisure & Aquatic Centre, Marco Ave, Revesby