30 May 2022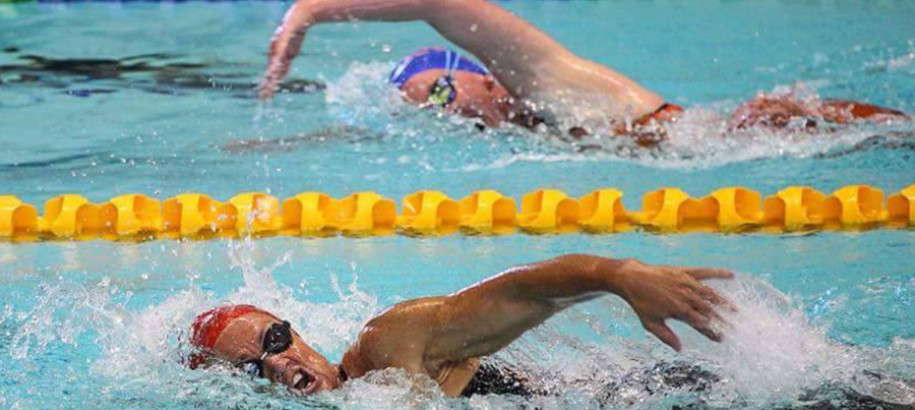 The NSW Community Sports Awards, presented by Sport NSW, recognise outstanding achievements and contributions to community sport in NSW.
More than 500,000 people across NSW voluntarily dedicate their time every year through their involvement in sporting clubs and organisations. 
The NSW Community Sports Awards provide State Sporting Organisations and State Sporting Organisations with a Disability an opportunity to recognise the efforts and achievements of their dedicated volunteers, because put simply, sport would not exist without them.
Swimming NSW is proud to announce the 2022 NSW Community Sports Awards swimming award recipient and finalists.
Congratulations to Chris Hayes, this year's recipient of the Distinguished Long Service Award.
Further members of the Swimming NSW community have been honoured as finalists in the following award categories:
Community Official of the Year – David Cooper
Community Sport Administrator of the Year – Ian Smith
Community Club of the Year – Wests Illawarra Aquatic Swimming Club
The winners of the awards will be revealed at a special ceremony on Thursday, 30 June 2022 at CommBank Stadium. The presentation ceremony will be hosted by the Hon. Stuart Ayres, Minister for Sport, who will also present the recipients of the Sport NSW Distinguished Long Service Award with special recognition for their exceptional service to sport.
Award Recipients and Finalists
Chris Hayes (Deniliquin SC) - 2022 NSW Community Sports Distinguished Long Service Award recipient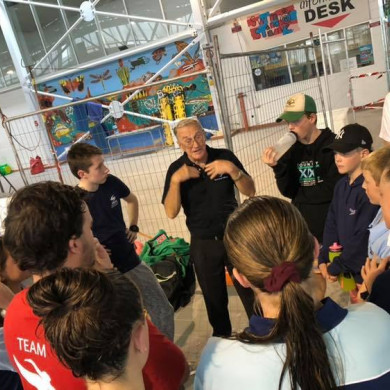 An official held in very high esteem amongst his colleagues across the state, Chris Hayes has been involved in the sport of Swimming for over 40 years, having first became involved at his local Swimming Club in Deniliquin in 1978 where he volunteered his time to teach and coach swimming. In 1979 he gained his Instructors badge and two years later his Senior Instructors badge. Since 1991 Chris has served as a Referee at his club, and in recognition of his service to Deniliquin Swimming Club was awarded Life Membership of the Club.
In 1989, Chris began volunteering to officiate at District Meets and he has worked at these meets now for over 25 years. He has also officiated at many State, National and International meets; his appointments to these meets is recognition of his drive to continually educate and develop himself as a Technical Official. 
Chris was first elected to the Swimming NSW Technical Swimming Committee in 2014 and still serves on this Committee presently, often travelling by car from Deniliquin to Sydney to attend the meetings.
He has introduced several new initiatives that have been implemented across the state and as a result of his contributions, Swimming NSW has significantly improved the number of education and development opportunities available for officials.
Congratulations Chris and thank you for your invaluable contribution to the sport of swimming!
Finalist 2022 Community Official of the Year - David Cooper (Nepean Aquatic SC)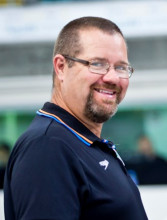 A current member of the elite FINA Officiating List, David Cooper regularly officiates at National Championships along with nearly every Swimming NSW meet run over the recent busy summer season. During the nomination period David officiated at all Australian Swimming Championships and was appointed to a variety of Technical Official positions, including in the key position of Starter. In addition to the above David also continues to officiate regularly at his local Club and Area meets.
A mentor to several Swimming NSW Officials, David regularly gives his time to assist other Technical Officials within the sport. As a mentor, David attends events to watch them work and provides feedback on their performances. His role also includes training and educating brand new officials as they being working in the sport.
David's fun personality gives him a unique ability to usher younger officials into the sport, thereby keeping the pathway of trained officials continually running. His demeanour and strong work ethic means he is often sought out as a mentor along with his outstanding knowledge of swimming.
Finalist 2022 Community Sport Administrator of the Year - Ian Smith (Taree Torpedoes SC)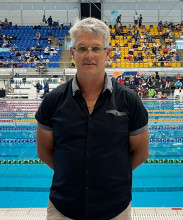 Ian is an active Referee, particularly in his home area – Swimming North Coast.
The innovator and developer of what is now known widely across NSW as "electronic infraction reporting", Ian has revolutionised officiating during the COVID-19 pandemic. Embraced by the Swimming NSW Technical Swimming Committee, electronic infraction reporting has been employed at meets across NSW and has significantly decreased the amount of paper handling between officials, making it easier for officials to continue volunteering in a COVID-safe way.
Ian has recently designed and manufactured a starter's stand. This design gives grassroots starters the experience of starting from a stand that is not dissimilar to the stand at SOPAC. It incorporates the club logo and allows the dolphin starter to be positioned high up, making the light easily visible to timekeepers. 
A stalwart advocate for the continued growth of his home club Taree Torpedoes SC, Ian was named 2021 Swimming Australia Local Legend because of his generosity of spirit. This winter, local clubs who do not have indoor facilities have been invited to share Taree's club nights. Ian compiles the program, runs the timing and point scores and uploads results to Swim Central. His innovations, talents and skills are willingly shared across the swimming community, for the benefit of all swimmers.
Finalist 2022 Community Club of the Year - Wests Illawarra Aquatic SC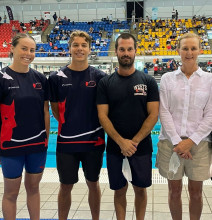 Although Wests Illawarra can claim a distinguished status at the highest levels of competition in Australia – placing 7th overall in the 2021 Australian Age Club Point Score, their top achievement of 2021 has been keeping their members engaged and positive through uncharted times, by placing inclusion, routine and connectedness at the centre of their operations.
During lockdown, the club committee, coaching staff and members jumped to action, utilising virtual tools to keep the club in touch through group yoga, strength and conditioning sessions, and mental health workshops.
The club also looked outwards and worked as a team to support those doing it particularly hard in Victoria, and bushfire victims still struggling to recover on the south coast.
Wests Illawarra SC aims to encourage all levels of swimming. They are committed to making swimming fun while still offering a competitive environment and aim to enrich their members' lives through every club interaction.