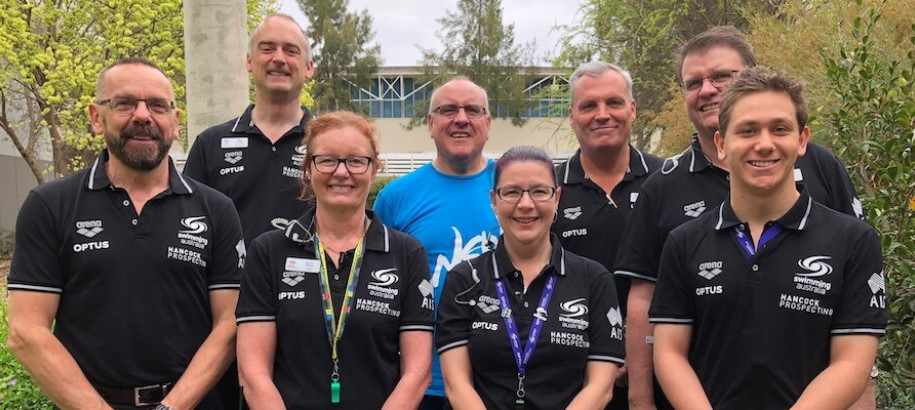 Date & Time
Sat, 23/05/2020 to Sat, 23/05/2020
Location
Zoom online meeting host
See below for download and meeting instructions.
Attend
FREE to join
Event Details
Having always been committed to providing our Technical Officials with the opportunity to learn, develop and network alongside pool deck experience, Swimming NSW is proud to announce that our annual Technical Official Forum will still go ahead this year. The 2020 Forum will be held online via the FREE Zoom online meeting host.
We are super lucky to have two special guests this year, who make up a couple of our presenters:
           

                                           

Sarah Connor
Head of Education, Black Dog Institute (BDI)

Off the back of the TO survey which we conducted a few months ago in conjunction with BDI

Lydia Dowse
Head of Integrity and Risk, Swimming Australia
Please check the agenda for further information on what they will be discussing with you all, as well as other topics to be presented and discussed.
All Technical Officials in NSW are encouraged to join. We would love as many people as possible to attend the event and stay connected with the world of swimming amidst this crazy and uncertain time. Please pass these details and agenda onto ALL our Technical Official friends.
How to connect to the meeting on the day
If you don't have it already, download Zoom on your computer/laptop or phone by clicking here.
At the time of the meeting, just open Zoom and follow the instructions to join the meeting.
Alternatively, if you can't download it, the link shown below will allow you to join it via a webpage.
Once joined, your microphone will be muted to ensure there is no noise coming from users while presenters are talking. You are more than welcome to ask questions, just remember to un-mute yourself in the bottom left-hand corner, otherwise nobody will hear you!
 
Join Zoom meeting
Meeting ID: 922 4887 9329
One tap mobile
        +61 3 7018 2005 Australia
        +61 731 853 730 Australia
        +61 861 193 900 Australia
        +61 8 7150 1149 Australia
        +61 2 8015 6011 Australia
Meeting ID: 922 4887 9329
Find your local number: https://zoom.us/u/adzeRWpndA
Register
As a courtesy, if you are intending to join the meeting, please send a quick email to Josh Karp so we get a rough idea of numbers.
Contact