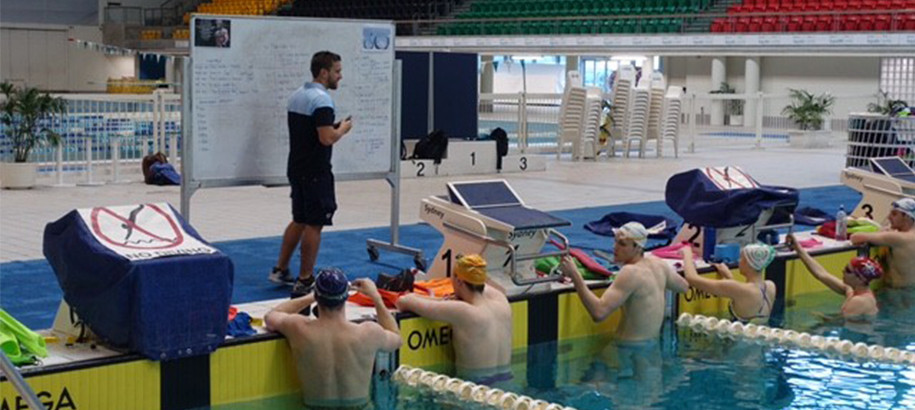 Here's where you start
All coaches commence by gaining a Swim Australia Teacher of Competitive Swimming Coach Accreditation (formerly Junior Squad and Assistant Coach accreditation). You must either attend a course or complete the Recognition of Current Competency (RCC). 
A Swim Australia Teacher of Competitive Swimming Coach typically coaches junior swimmers (i.e. swimmers 12-years and younger) who are in the early stages of the competitive swimming development and/or assist a suitably qualified and licensed coach in the delivery of competitive swimming programs for age group (i.e. 13-18 years) and open swimmers.
Further your skills
Swimming Australia and the Australian Swimming Coaches and Teaches Association (ASTCA) are proud to jointly unveil Australian swimming's new coach education courses and accreditation levels. This initiative will strengthen coach development for our sport, optimise performance and aid the retention of exceptional coaches across the country.
The new accreditation levels are:
Development (previously Bronze)
Advanced (previously Silver)
Performance (previously Gold)
Read the full New Coaching Courses and Accreditation announcement to find out more.
Upcoming courses can be found in our Events Calendar, on the ASCTA website and within Swimming Australia's workshop calendar.
Australian Swimming Coaches and Teachers Association (ASCTA)
As the peak professional body for swimming Coaches and swimming and water safety Teachers, ASCTA is committed to the growth and prosperity of swimming as an essential life skill, component of health and fitness, and competitive sport.
ASCTA seek to improve professional standards for swimming Coaches and swimming and water safety Teachers through education, accreditation, professional development, and ethical practice.
For more information about coaching and swim teaching courses, and to register, visit the ASCTA website.
You can also contact our Swimming NSW Coaching Coordinator, Darren Howard, on (02) 9763 5833 for assistance with coaching queries.