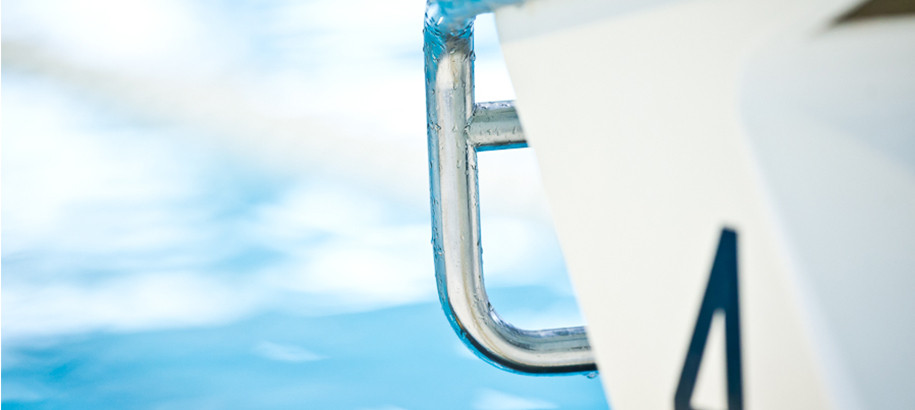 As part of your club's affiliation with Swimming NSW, you are required to complete Sport Australia's online assessment tool Club Health Check.
It aims to help sporting clubs examine how they are operating and identify areas of improvement.
The Club Health Check looks at a number of factors that are crucial to success, and combines these results to build an overall picture of the way your club carries out its operations.The Club Health Check is the first step in growing your club and helping to make it sustainable.
Many resources are available here on the Swimming Australia website.
Other helpful resources for each section of the Club Health Check are below.
Ask your Club Support Officer for further information. 
Club Health Check Resources by Section
Governance is the system by which organisations are directed and managed. It influences how the objectives of the organisation are set and achieved, spells out the rules and procedures for making organisational decisions and determines the means of optimising and monitoring performance, including how risk is monitored and assessed.

Effective sports governance requires leadership, integrity and good judgment. Additionally, effective governance will ensure more effective decision making, with the organisation demonstrating transparency, accountability and responsibility in the activities undertaken and resources expended.

It is commonly accepted that governance structures have a significant impact on the performance of sporting organisations. Poor governance has a variety of causes, including committee member inexperience, conflicts of interest, failure to manage risk, inadequate or inappropriate financial controls, and generally poor internal systems and reporting.

Governance concerns three key issues:

how an organisation develops strategic goals and direction
how the committee of an organisation monitors the performance of the organisation to ensure it achieves these strategic goals, has effective systems in place and complies with its legal and regulatory obligations
ensuring that the board acts in the best interests of the members.

Access our range of club governance resources on our Governance page.

As part of the organisation's risk management process at the committee management level, it should be aware of the environment that it is operating in. The process of determining risk, carried out through various risk assessments should include looking at the clubs:

Rules
Regulations
Legislation

By carrying out this type of risk assessment your club will then have a working understanding of how decisions impact on;

Sources of risk;
When and where the risk could happen;
The effect of the risk on the organisation's objectives;
Who might be impacted?

When analysing the risks identified by the assessment the committee should consider the likelihood and consequences of the risk happening. By doing so they can then evaluate the risks to determine;

What is the organisation's risk tolerance, high or low?
Can the risk be dealt with?
Is it tolerable or intolerable?

Once these factors have been determined by the committee it should then decide how it will deal with the risks by either;

Avoiding the risk
Taking the risk
Minimising the risk

These actions should also include strategies such as removing the source of the risk or assess the costs and benefits of dealing with the risk.

Risk management is not just confined to committee decisions but should be a part of the clubs normal activities when delivering the sport at all levels. As a result the committee should also be aware of any flow-on effect from decisions when assessing risk i.e. a cut in budget could have a risk outcome for the running of competitions or training.

For more information about Compliance issues, visit our Compliance & Regulation page.

To operate most effectively, the committee should:

Understand its roles and responsibilities, as individuals, Committee Members and as a Committee.
Attract quality people, and have a plan for how it will do this.
Retain quality people by providing development opportunities.
Meet regularly enough to perform its roles and responsibilities.
Operate under a regularly reviewed constitution that is up-to-date and does not impede the organisation from operating effectively and the Board from fulfilling its roles and responsibilities.
Ensure that only the most important matters and powers are contained in the constitution, with the remainder to be set out in regularly reviewed policies and by-laws.

This includes that each committee member has written position descriptions, understanding the legal and ethical responsibilities and abide by a written code of conduct.

Other responsibilities include:

Strategy formulation and approval
Control and monitoring of organisation performance
Overview of risk management policies & practices
Overview of compliance policies and practices
Communication with key stakeholder groups
Decision making

You can read more about individual committee member roles and responsibilities here.

A vision statement should illustrate what the sporting organisation wants to become in the future. For example, a vision statement may be 'Our vision is to be recognised as a world leader'. A vision statement is the first step in the strategic planning process followed closely by the development of a mission statement.

A mission statement is a brief description of a sporting organisation's purpose and identifies the scope of what the organisation does. For example, a mission statement may be 'Our mission is to develop and deliver effective services and support to our stakeholders'. It is important that whatever vision and mission is developed, it reflects the aspirations of the stakeholders.

A quick test of a good mission statement is to ask:

Does it describe a purpose for the organisation?
Does it capture the culture of the organisation?
Does it describe the strategic positioning of the organisation?
Is it easy to read?
Is it general enough to adapt to ongoing changes, yet specific enough to impact on the behaviour of the organisation's people?

Policies and procedures (written and un-written) are used in an organisation to guide decision making and provide transparency. Irrespective of size, all sporting clubs should adopt a series of basic policies and procedures. Most of these can be re-drafted or directly taken from parent body documents at state and/or national level.

The combination of these policies applied to activities at your club will also assist in dealing with certain risk management issues as many policies outline preventative measures to the issues addressed.

Once policies are in place it is important that they are regularly reviewed and updated where needed. If the policy is an adopted one from a parent body then this review will include ensuring that the policy is the most recent one and that the parent body has undertaken the necessary steps of review.

Policies are only as good as the people who use them; the most common mistake made by organisations is not actively referring to their policy to guide decisions. The club should ensure that all committee members and club members are aware of the relevant policies that impact on their participation.

You can refer to Swimming NSW's policies and procedures here. 

Our sport's code of conduct, behavioural guidelines, and all things related to member protection are found in the Safe Sport Framework.

While the club might be a not-for-profit organisation, it is as equally a not-for-loss organisation, and the only sustainable way to accumulate and maintain sufficient reserves is for the club to avoid operating at a loss.

To avoid this, the club's committee should ensure adequate controls and reporting systems are in place to understand and monitor the club's operations, risks and finances.

To compliment operations the committee should also have a good understanding and management of the club's value proposition (how much members are prepared to pay for services), membership pricing structures and other sources of revenue, including minimising any dependencies on particular sources.

In identifying what financial reserves (or savings) are able to be used in unforeseen circumstances, the club should distinguish between general and specific reserves, whereby the club may have covenants over portions of its reserves, e.g. reserves which might be identified for specific purposes and need to be segregated from the general reserves.

In addition to identifying available reserves, the committee should also ensure adequate policies are in place as to the application of general reserves, e.g. if reserves are used, then it should be to ensure the future of the club.

Good practice in the management of reserves should also include policies around how any free reserves are invested back into the club for development.

For more information about Risk Management, visit our Compliance & Regulation page.

Planning is beneficial to sporting clubs in many ways. The main aim of planning is to maintain a positive relationship between the club and its environment. Specifically, planning enables a club to:

become proactive rather than reactive — to clarify club purposes and direction
initiate and influence outcomes in favour of the club
exert more control over its destiny — deciding where it wants to be in the future
adopt a more systematic approach to change and reduce resistance to change
improve financial performance and use resources effectively
increase awareness of its operating environment (for example, competitors, government policy, threats)
improve organisational control and coordination of activities
develop teamwork off the field.

Without adequate planning, the club frequently deals only with immediate problems and fails to consider future needs. Consequently, the club:

tends to function on a random ad hoc basis
will never seem to have time to anticipate tomorrow's problems
does not create conditions to deal effectively with the future.

Therefore, to overcome these limitations, a plan is necessary.

Successful clubs have good people doing great things. The people in your club, paid or volunteer, are your workforce and they are the people you need for your club to function e.g. coaches, officials, volunteers, administrators.

If you understand your workforce, the number of people and skills required for the various roles, you are better placed to achieve your clubs desired outcomes.

Workforce planning is about ensuring you have;

the right people
in the right roles
for the right time
with the right skills, and
at the right cost.

In addition to these factors you should seek out people who reflect the behaviours and attitudes of the club.

As with any planning process you should apply these best practice principles to your workforce plan;

the current situation (current workforce breakdown)
what will you need in the future (workforce breakdown to achieve desired outcomes)
identify the gaps (what you need to add to achieve desired outcomes)

Effective marketing and communication can attract members, sponsors, volunteers and funders. The more people who know about your club, the more opportunities that might come your club's way. Marketing and communication initiatives are also a good way to promote (and thank) your sponsors, funders and other community partners.

Effective marketing and communication means both doing more with less, but also ensuring your messages are being seen and heard by the appropriate audiences.

Promoting your club can include events, activities and advertising, however proactively sharing stories of successes and highlights can be just as effective. The club should also ensure information is made available for people wanting to get involved as participants, coaches, officials, volunteers or supporters.

There are a number of ways to deliver these messages, including club networks and meetings, noticeboards, newsletters, emails, SMS, media releases, local and community newspapers and radio, school newsletters, website posts, YouTube, Facebook, twitter, other community forums and event calendars etc.

The key is for communication to be regular, in order to retain interaction with your members and stakeholders, but also ensure your community is aware of your club and activities.

The simple task of ensuring the club's contact details are listed in the phone book and local directories is also important but can often be overlooked.

Another important consideration is for the club to meet the needs of their customers, by understanding WHAT people want to know about, and the WHEN and HOW they want to receive that information. This is particularly important when needing to deliver messages to members about events, competitions, facilities or club announcements.

Visit our Promo Materials page to download free club marketing toolkits provided by Swimming NSW.

Members

As part of the clubs risk management, communication and marketing and strategic planning the committee should understand the rate at which it is growing. Understanding why people join, continue, or leave the club is vital information when developing the way the club operates. This information also feeds back to medium and long term financial planning, facilities planning and volunteer planning as it impacts on the clubs capacity to service its members.

Aspects that should be considered include;

how are you promoting your club?
are you talking to the right audience?
is your club offering the right services?
what is the competition for your club? i.e. other clubs with similar programs

Membership Services

Irrespective of your club's size it should operate a simple but secure database of your member's details. 
By collecting member information the club can base decisions on demographics, participation rates and many other criteria dependant on what is being collected. Attaching online, automated payments and updating of member details will increase the value and integrity of this information.
When collecting information from members either online or via methods that are more traditional like registration forms the club should ensure that it is providing enough information to the members for them to understand what the club intends to do with the data and how it is stored.