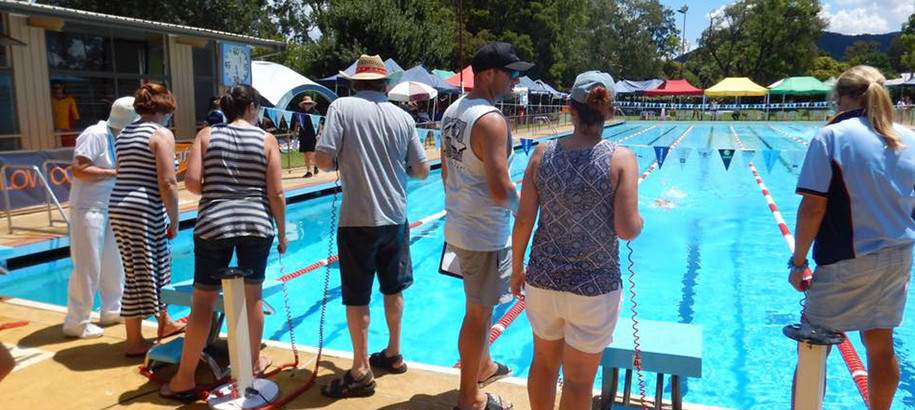 The majority of Swimming Clubs in NSW rely on volunteers to make up their committee.
People belong to Swimming Clubs because they want to.  They enjoy the activities of the Club, they believe in the goals and objectives of the Club or have their own personal achievements they wish to pursue through the club. In this way, every member has an interest in how the Club runs, whether it meets their needs, whether it is fairly and effectively administered and whether it is an environment for success, energy and achievement.
The committee provides a variety of services including;
Research
Planning
Event Organisation
Administration
Arrangement of coaching
Arrangement of Sponsorship proposals
The club rules as stated in the Clubs constitution dictate how the committee should function, how it is appointed, how often it should meet, how long members serve and who is eligible to serve.
We're moving to the Club House soon
All club-focused content will soon move to the Club House (clubhouse.swimming.org.au) - Swimming NSW's new digital support resource created solely for grassroots administrators.
We invite you to explore the Club House today to see what's available there for clubs, and to learn your way around.
Your Club Committee
Coordinate the planning of activities in a manner which ensures the aims and objectives of the club are fulfilled
Carry out recommendations of members expressed at the Annual General Meeting (AGM)
Provide members with updated detailed information regarding the running of the club
Monitor the performance of the club officials, to see if they are carrying out their duties, monitor the performance of any club employees or sub‐committees.
Ensure that all committee members are well‐informed of all past activities and the reasons for previous decisions.
Negotiate training opportunities for Administrators and Coaches, provide detailed written and oral records and job descriptions to a newly elected committee.
Planning and budgeting for the future.
Ensure that all members of the committee are role models in the area of leadership.

Within the committee every position is as important to the running of the club as any other, however there are some areas that can be described as key areas. The areas of Leadership (President), Administration (Secretary), Financial Management (Treasurer) are key areas.

Roles, responsibilities and helpful information for fulfilling the following positions are described in more detail in the menu on the left:

President
Vice President
Secretary
Treasurer
Registrar
Race Secretary
Member Protection Information Officer