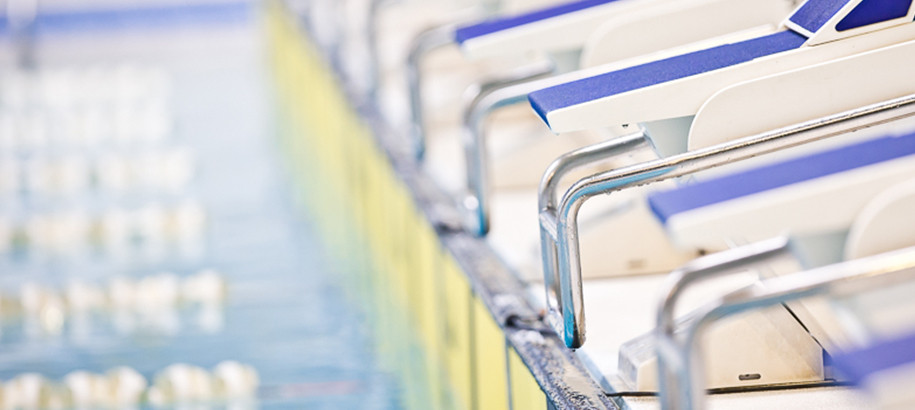 Swimming NSW is governed by a volunteer board of eight Directors and a President, who are all esteemed members of our organisation. Each Board Member has been nominated and voted in by our Club's Delegate at a recent AGM. 

The Board is responsible for overseeing and acting in accordance with the needs of the organisation, operating for the collective benefit of Swimming NSW, it's members and the wider sport of swimming.
You can learn more about each of our Directors and President below.
Our Board
Chris Fydler OAM - President
2018 - Present

Chris Fydler, OAM is a member of the Knox Pymble Swimming Club and a former competitive swimmer, who competed for Australia in three consecutive Summer Olympics, starting in 1992. Chris represented Australia at an international level from 1989 to 2000. During his career he amassed over 20 national championships including five consecutive national 100-metre freestyle championships. His finest hour came at the Sydney 2000 Olympics, when he was a member of the men's 4×100-metre freestyle relay team that defeated the Americans and won the gold medal in the prestigious event, alongside Michael Klim, Ian Thorpe and Ashley Callus. It was the first time in Olympic history that the US team had been beaten in that event.

Since retiring from swimming in early 2001, Chris has continued to be active in the swimming and Olympic families at all levels. He is currently a board member of the NSW Institute of Sport and the FINA Ethics Panel. He was a board member of Swimming Australia Ltd from 2006 to 2010, and was a member of the FINA Disciplinary Panel from 2009-2017. He was the President of Abbotsleigh Swimming Club from 2013-2016, and is the Patron of the SMNE region.

Chris was also the Deputy Chef de Mission for the Australian Olympic Team competing in London in 2012 and 2016 Rio Olympics.

From a professional perspective, Chris is a qualified lawyer who for the last 15 years has owned and run a variety of IT companies and is currently the CEO of publicly listed software company, tambla Ltd.

He has two daughters who are active and competitive swimmers for Knox Pymble SC, and still tries to train 3-4 times a week to stay competitive in the oceans swims in Sydney during the Summer.

Janelle Barnett - Director

Janelle was a member of the Swimming NSW Technical Swimming Committee from 1997 until 2015, Chairman since 2010; Hon. Secretary Sept, 2004-2007 and FINA Referee 2003-2010. Janelle was awarded Swimming Australia's  Technical Official Of The Year award in 2002, received the Swimming NSW Service Excellence Award in 2010 and has trained Technical Officials since 1987. Janelle is also a  SAL qualified Presenter and Assessor and was a member of SNSW Sub-Committee for Competition Strategy Review, 2009.

Lynn Lonngren - Director

Lynn is the Head Coach, President and Life Member of the Sea Eagles Swimming Club. Being a Silver Licence ASCTA accredited Coach, Lynn is also a Director and Life Member of ascta NSW and Director and Vice President of ASCTA National.

Graham Towle OAM - Director

Graham a current Director of Swimming NSW, Life Member of McCredie Park Aquatics and is a Technical Official. Graham has held several positions including a member of the Education Committee, Chairperson of the Open Water Technical Committee, Chairperson of the Audit and Risk Committee and Director on the Board of NSW Aquatics Management. Graham is also one of the Delegates to the NSW Olympic Committee. Graham holds a Bachelor of Business Degree and a Diploma in Local Government Administration.

Ian Thorpe AM - Director

Ian is Australia's most decorated Olympian and one of the country's most recognised and influential athletes. He has a strong commitment to the not-for-profit sector, having established his own charity, Fountain for Youth and is a Director of Reach Out Australia. This experience combined with his passion and love for the sport of swimming makes him an invaluable addition to the Swimming NSW Board.

Sarah Platts - Director

Sarah has a high level of experience in human resource management and leadership development, as well as an excellent knowledge of strategic planning, brand planning and team effectiveness. She also has broad Board experience at a variety of organisations, and, with children who are involved in our sport, possesses a sound knowledge of swimming.

Benjamin Tuxford - Director

Benjamin is currently the President of SWIM New South Wales, and has been a Director of the coach and teacher association since 2009. He is the Director of Swimming at Trinity Grammar School and a Gold Licence SWIM Coaches & Teachers Australia accredited coach, who also holds a Bachelor of Arts and a Master of Teaching (Primary). Over the years, Benjamin has toured with numerous New South Wales and Australian teams as a coach.

Kerryn Divall - Director

Kerryn is senior executive with over 25 years of experience across a range of sectors and companies including listed, domestic and overseas. She has been a member of senior leadership teams for more than a decade and will provide the Swimming NSW Board with invaluable financial and risk management experience. Kerryn also has been fundamental in the development of Strategic Plans and monitoring the execution of these Plans. She is a current member of the Swimming NSW Audit & Risk Committee where she has gained has a sound understanding of our organisation.
Board of Directors Nominations
Duties, responsibilities and functions of the Board of Directors include:

President

The President shall:
(a) promote the image of the Company at all times and lead the pursuit of the Objects and carry out such duties as requested by a General Meeting and the Board;

(b) guide the strategic direction of the sport of swimming in New South Wales in accordance with the approved strategic plan;

(c) be responsible for the leadership and overall administration of the Company;

(d) be the delegate to SAL and represent the Company on external bodies as determined by the Board; and

(e) coordinate the Board activities and ensure that the Board properly undertakes its governance role.

 

Director

Directors shall:

(a) guide any committees to which they may be assigned on all matters affecting the Constitution, By-Laws, Policies and Rules or any previous decision of the General Meeting or the Board;

(b) act honestly, independently and with due diligence in all decision making;

(c) ensure that the resources of the Company are effectively and efficiently managed to fulfil the Objects;

(d) contribute to the development of the Company strategic and business plans;

(e) attend any assigned committee and act as the Board's adviser in the formulation of committee work plans;

(f) act at the Board's direction, as a delegate to any meeting of a Member Association and advise and guide such meetings on any matters affecting the future of the Company, the Constitution, By-Laws, Policies and Rules;

(g) present recommendations and reports of any assigned committee to the Board; and

(h) subject to the concurrence of the President, attend, without vote, any other Company committee meeting.