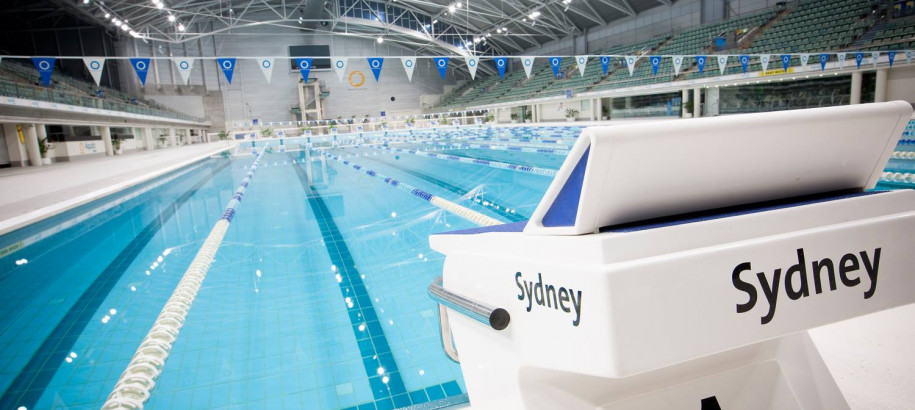 Swimming NSW's volunteer-run committees assist the Board in implementing the organisation's strategic plan across a variety of areas integral to the success of our sport.
It is with our members in mind that these committees work closely with the Board to review the current landscape, advise of appropriate changes and implement new strategies for growth and retainment of members; ensuring longevity for the organisation and its associations.
We are now accepting nominations for our 2022 Management Committees. For more information and to apply, download the application form found on our Resources page.
Audit & Risk Committee
Committee Members
| | | |
| --- | --- | --- |
|  Vacant (Chair) | Graham Towle | Kerryn Divall |
| David Kennedy | Chris Hayes |   |
The Audit & Risk Committee's role is to assist the Board with the Company's governance and exercising of due care, diligence and skill in relation to Auditing, Financial Management, Investment Management, Work Health and Safety and Risk Management.

Read the duties & responsibilities of the SNSW Audit & Risk Committee.
Selection Committee
Committee Members
| | | |
| --- | --- | --- |
| Neil Rogers | Lynn Lonngren |   |
The Chief Executive Officer shall appoint a selection committee comprising three (3) Individual Members from three separate Clubs.  If appointed, the Team Head Coach of the Team being selected shall be an ex-officio member of the selection committee.
On every occasion when a team is to be selected to represent New South Wales, the Chief Executive Officer shall notify the selection committee of its requirements.  The selection committee shall by a specified time submit to the Chief Executive Officer a list of names of Individual Members totalling the number required by the Chief Executive Officer and graded in such a manner as the selection committee, in the absence of any direction from the Board or Chief Executive Officer, considers appropriate to the type of team or squad required.  The selection committee may further, at its discretion, recommend an increase or decrease in the team complement.  The Board shall have the right to adopt the recommendations in whole or part.  It may reject any recommended Individual Member but shall not add to the list without a prior recommendation from the selection committee.
All Company representatives shall have been first claim members of a Club for a period of six (6) months before selection.
Competitions Committee
Committee Members
Neil Rogers (Chair)
Gavin Stewart
(asctaNSW Representative)
Simon Watkins
Philip Jobling
Jen Noel
Cameron Gledhill
Ariel Darley
 
 
Secretarial support is provided by Swimming NSW CEO Mark Heathcote.
Technical Swimming Committee
Committee Members
| | | |
| --- | --- | --- |
| Graeme Field (Chair) | Andrew Jones | Chris Hayes |
| John Williams | Peter Shell |   |
Secretarial support is provided by Swimming NSW General Manager - Participation & Engagement, Josh Karp.
Youth Advisory Panel
2022 Panel members
Hannah Agnew
(Wollongong)
Janice Barry
(Canberra)
Kayla Bentley
(Nepean Aquatic)

Ava Chessari
(Sans Souci Sea Devils)

Bailey Crehan
(Wests Illawarra Aquatic)
Georgia Field
(Rippes St Marys)
Oliver Howe
(Port Macquarie)
Henry Hughes
(City of Sydney)
Joseph Natalegawa
(SOPAC)
Jayden Redfern
(Kincumber Pacific Dolphins)
Marcus Ryan
(360 Scully Park)
Tyson Scicluna
(Titans)
Nikisha Sharma
(Revesby Workers)
Bevan Smith
(Taree)

Regan Smith
(Wests Illawarra Aquatic)

Rosalie Stephenson
(Canberra)
Sophia Vicic
(Merrylands)
Bianca Walton
(Auburn)
Amy Wearing
(Corrimal)
Isaak Wilson
(Wollongong)
Swimming NSW is committed to improving swimming for young people and retaining them as members. Most importantly, we want our members to enjoy swimming as part of a healthy lifestyle for the long term.

Our Youth Advisory Panel is made up of 18 swimmers, aged 13-19, from clubs in the Sydney-metro area.

Like other committees, the Youth Advisory Panel meets once per month. Panel members focus on developing strategies to keep swimmers aged 12-19 engaged in our sport. 

Read more about the panel selection process here.