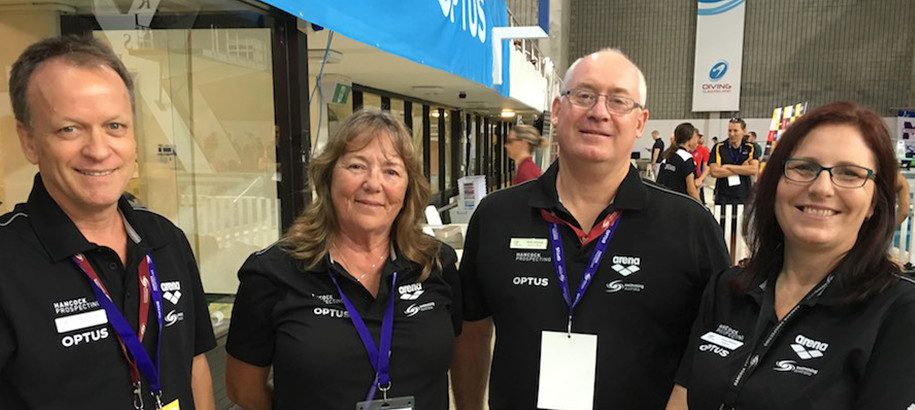 Welcome to the NSW Technical Official Community! We're glad to have you on deck.
There are many ways you can engage in the community.
Volunteer at meets
Head to our Appointments page to see what events are open for nomination.
Ask Sam
Web forum
Have a question or two about Technical Course content that you need answered quickly? Ask Sam is a new web page dedicated to answering your queries about officiating, specifically accreditation course content. Feel free to put forward your query at any time on this website, and it will be updated as soon as possible.
Facebook Group
Ask Sam is now coordinating a group on Facebook! Click here to access the group if you are a registered Technical Official.
Technical Officials Newsletter
Have a read through the Technical Officials Newsletter that is written for you by the volunteers in our Technical Swimming Committee. You will find this in your email inbox bi-monthly if you're an accredited official.
Get to know some experienced NSW officials
These Technical Official Profiles are included in our Technical Official Newsletter.
August 2019 Edition - Matthew Neale
April 2019 Edition - Kayleen Murphy
February 2019 Edition - Isaak Wilson
December 2018 Edition - Nick Keith
October 2018 Edition - Cherry Smith
August 2018 Edition - Dave Cooper
June 2018 Edition - Faye Lewis
April 2018 Edition - Christine Etter
February 2018 Edition - Ben Ramsden
December 2017 Edition - Ken Jones
October 2017 Edition - Peter Hall OAM
August 2017 Edition - Jacqui Currey
June 2017 Edition - John Skene