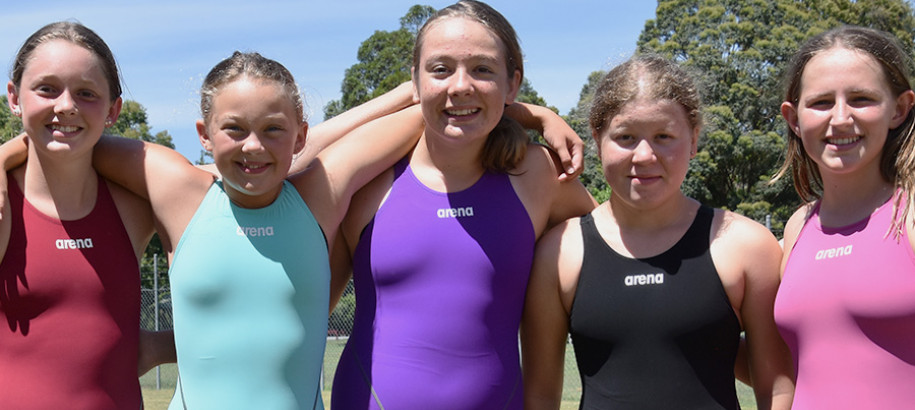 Swimming NSW is committed to practically implementing the recommendations from Swimming Australia's Independent Panel investigation into women and girls' experiences in our sport.
With the support of NSW Health under the Mental Health Sports Fund, Swimming NSW is partnering with the experts at the health promotion charity Body Confident Collective (BCC) to deliver our collaborative program, Swim Confident.
Swim Confident provides evidence-based educational programming that focuses on improving body image for swimmers, and engaging club volunteers and coaches to create cultural change in relation to the way that bodies are talked about and treated in our sport. 
Research developed by Dr Georgie Buckley, Organisational Manager of Body Confident Collective, demonstrated that 60% of athletes have body image concerns and disordered eating, which is a rate three times higher than the occurrence in non-athletes. Dr Buckley's research has evidenced negative mental health impacts are particularly prominent in young people and have been exacerbated by the COVID-19 pandemic and associated lockdowns. 
All athletes may experience body image concerns and disordered eating, but research shows that women and girls, and particularly those in aesthetically focused sports such as swimming, are vulnerable.
Swim Confident educational programming will be delivered to all Swimming NSW stakeholders including coaches, parents, committee members, staff and athletes from the grassroots to high performance arenas, primarily via face-to-face training and webinars. Visit our Swim Confident Webinars & Resources section below to register for upcoming sessions.
Swimming NSW's Youth Advisory Panel play an integral role in this program, undergoing training to develop their own Change Maker projects which will result in long term cultural change at their home clubs.
If you are interested in learning more about Swim Confident and participating in the program, please subscribe to receive email notifications from Body Confident Collective. You can also contact Swimming NSW's Sport Development & Participation Manager, Sarah Koen, for more information (sarah.koen@nsw.swimming.org.au).
Swim Confident Webinars & Resources
Swim Confident Body Image Education Webinar - part of the 2022 SNSW State Forum Webinar Series

Audience: Club and Area committee members

Date: 27 October, 2022

Time: 7pm

Delivery: Zoom webinar
Body Confident Collective
The Body Confident Collective is a health promotion charity and body image research translation organisation, co-founded by three body image experts in 2020. The organisation has since grown to include a team of staff members, volunteers and advisors. 

Everyone who is involved at Body Confident Collective has a rich and diverse story. They offer professional development courses, body image programs, webinars, and content for people to apply within their personal and professional lives. Everything they do is informed by data, research, and evidence on our mission for impact. They love to share, innovate, and ideate on all things body image with parents, teachers, professionals, and companies.

Body Confident Collective's Sport Guidelines provide practical recommendations to create safe, inclusive and welcoming sporting environments.

You need these if you're an Athlete, Coach, Parent, Supporter, Sporting Club or Sports Administrator.