15 April 2021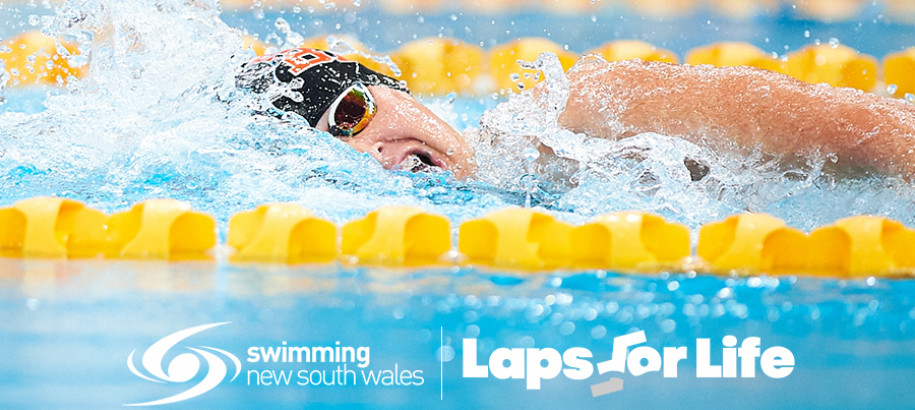 Swim to Save Lives Challenge Winners
Today we have an incredible sense of pride in the NSW swimming community.

As a whole we have fundraised over $48K for ReachOut this March!

These funds will allow ReachOut to provide their critical, life-saving online services for another year, supporting young people through their mental health battles.

We would like to take this opportunity to congratulate all our club and member participants, and to thank you for your dedication and generosity.
Congratulations especially to our Challenge Winners:
Top Fundraising Club - Drummoyne SC
Prize: Club visit from Ian Thorpe OAM
Top Fundraising Club on a Per Participant Average - AquaBlitz Toongabbie SC
Prize: A professional quality club video from our preferred videographer, Fish out of Water Media
Top Fundraising Individual - Noah Hale
Prize: Training session at our Olympic Park Performance Hub with Head Coach Adam Kable and members of the Australian Dolphins Swim Team
---
Ian Thorpe AM, Patron and Board Member of Australia's most accessed online mental health service for young people, ReachOut, is calling on people across Australia to jump in the water in March for Laps for Life – a month-long swimming challenge. Swimming NSW clubs and members are invited to dive in to support youth mental health. Exciting prizes are up for grabs for the club and individual who top the fundraising tally. Visit the Swimming NSW Laps for Life registration page now to get involved.
Youth mental health – the sobering reality
One in four people in Australia aged 14-25 live with a mental health difficulty. 70 percent of those living with a mental health difficulty do not get the help they need. Research shows after friends and family, the internet is the first place young people turn to for information and support. That is why ReachOut.com's online youth mental health service is so critical.
Almost one quarter of Swimming NSW's membership base falls into this age category: teen and young adult swimmers who deal with school, athletic, work, social and family pressures simultaneously. Add to this the instability and isolation of life during a pandemic and it is clear young people need our support now more than ever. So, this March we are calling on our NSW swimming community to swim to save lives.
Laps for Life
ReachOut's Laps for Life initiative raises funds and awareness for young people in Australia living with mental health difficulties and to help prevent youth suicide. Ian Thorpe AM said that now is a vital time to get involved in this important cause.
"Despite the country wide lockdowns, the Laps for Life community swam more than 35,000 kilometres in 2020. An incredible achievement."
"This year, I'm challenging everyone to help us smash that record by jumping in the pool or the ocean and get swimming to raise funds to support our young people. By joining Laps for Life you really are swimming to save lives by helping to improve youth mental health and reduce suicide."
Swimming NSW's Swim to Save Lives Challenge
Laps for Life is open to everyone across Australia and is simple to take part in. You can get involved by visiting the Swimming NSW Laps for Life registration page to register a personal or club (team) swimming challenge and fundraise for youth mental health. Participants set their own lap or distance goal and then dive on in. Whether you're swimming in a pool or getting out into the ocean, you can record your progress by logging your laps.
Prizes will be on offer to the Swimming NSW club that fundraises the most money overall and to the club that fundraises the most money on a per participant average during this challenge. Up for grabs are:
a visit* from the legendary Olympian Ian Thorpe AM
and a chance to work with our preferred videographers Fish Out Of Water Media to create a professional quality club video (valued at $2000).
The individual swimmer who fundraises the most money will have the opportunity to train at our Olympic Park Performance Hub! This priceless experience includes learning from Head Coach Adam Kable, access to first class facilities and experts, and training alongside Olympian Wes Roberts and Australian Dolphins Matt Wilson, Brad Woodward and Meg Bailey!
*COVID-safe visit, therefore the visit may be in person or online depending on the situation in NSW.
Register now to participate
What are you waiting for NSW? Get your club together to swim as a team or dive in on your own to support youth mental health and for your chance to WIN an amazing prize! Register now by visiting the Swimming NSW Laps for Life registration page.
Contact Vinh Tran or Michelle Johnson with queries relating to Swimming NSW's Swim to Save Lives Challenge.
Contact ReachOut for technical support with Laps for Life registrations.
Please note in order to be eligible to claim our club or individual prizes, winners must be an affiliated Swimming NSW club or financial Swimming NSW member respectively.
Learn more about our key Mental Health Partner ReachOut
ReachOut is the most accessed online mental health service for young people and their parents in Australia. Their trusted self-help information, peer-support program and referral tools save lives by helping young people be well and stay well. The information they offer parents makes it easier for them to help their teenagers, too.

ReachOut has been championing wider access to mental health support since they launched their online service more than 20 years ago. Everything they create is based on the latest evidence and is designed with experts, and young people or their parents. That's why ReachOut is a trusted, relevant service that's so easy to use.

Accessed by more than 3.6 million people in Australia last year, ReachOut is a free service that's available anytime and pretty much anywhere.