10 June 2019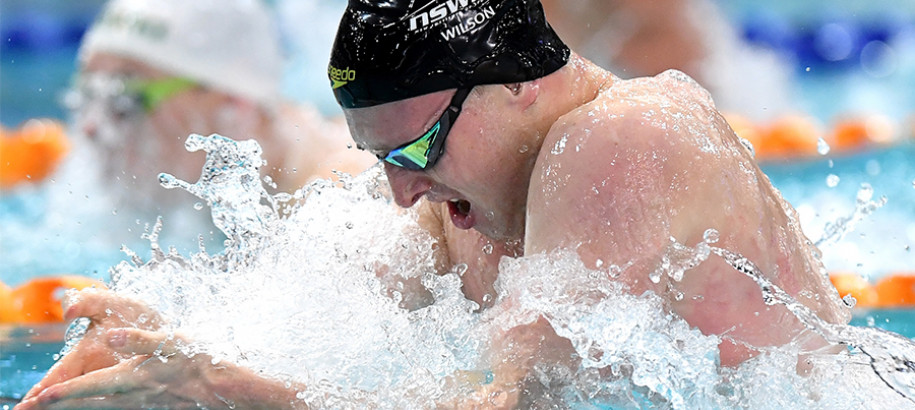 2019 Hancock Prospecting World Swimming Trials: The Mighty Blues Night 1 Wrap
Matthew Wilson (SOPAC – Coach Adam Kable – Hub Program) managed to swim to first place in the Men's 100m Breaststroke. Matthew went out fast to touch the 50m wall in 0:27.88 in an effort to hit the World Championship qualifying time of 0:59.24. In an exciting race Matthew touched the wall first in a time of 0:59.78 – just out of automatic qualification. Having secured first place he would be the Breaststroker for the 4 x 100m Medley relay team… all but securing his place on the team. As with all selections we will need to wait for the official naming of the team at the conclusion of the meet on Friday night. However, Matthew has another chance in his more favoured event the 200m Breaststroke later in the week.
In other events Abbey Webb (Ginninderra), Becca St Vincent (Abbotsleigh) and Lauren Wilson (Manly) made the "B" Final of the 100m Butterfly finishing 10th, 14th & 16th respectively. Finn O'Connor (Carlile) came 14th in the 100m Breaststroke.
Making her debut in an Open Long Course final was Charli Brown (Manly – Coach Justin Rothwell) in the 200m IM. Charli was joined in the final by Meg Bailey (Hunter – Coach Adam Kable – Hub Program) who has just returned from the US. Meg swam a great race to finish 3rd in 2:14.39 whilst Charli finished 6th in a time of 2:17.10.
I look forward to Day 2 Finals where NSW swimmers will be doing their best to get on the team!
GO THE MIGHTY BLUES!!
Jon Shaw, Swimming NSW Coaching Director
Photo cred Swimming Australia