11 February 2019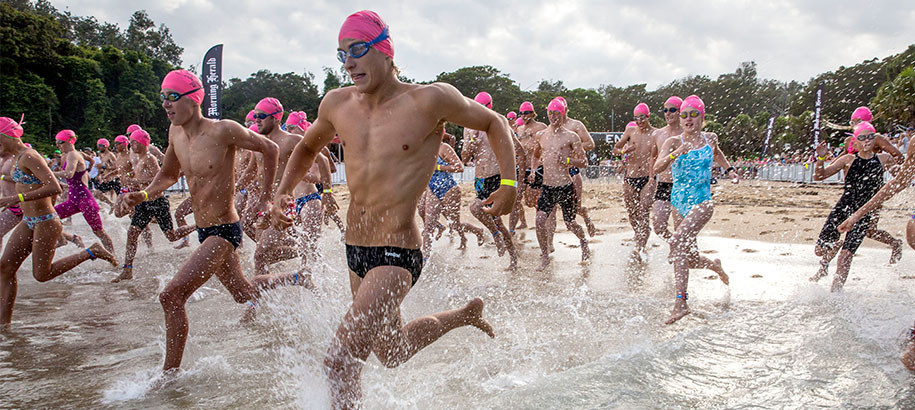 See where you rank
Ocean Swimming is in full swing this summer, with plenty of sunshine and hot days drawing Sydney-siders into the drink.
We've almost reached the end of our Summer Leader Board Series': both the 2km and 5km series' conclude in April at the Terrigal Ocean Swims and the Balmoral Swim respectively.
Results have been updated from the Cole Classic 5k this past weekend. Head over to our Leader Board website today to see where you rank. We'll be crowning our age category winners after the final swims in April, so stay tuned!
More information about our Summer Leader Board series' is below.
5km Leader Board Series
The Swimming NSW Summer Swim 5km Leader Board is back! We've joined forces with some of Sydney's most iconic open water events this summer to create a fun and competitive swim series.
Join the Leader Board by registering for one of the included events - you don't need to be a Swimming NSW member to take part.
Earn points by competing in one or all of the events. The more you enter, the more points you get!
New 2km Leader Board Series
And new this summer, we're introducing a 2km Leader Board Series based around NSW's Central Coast.
Presentations will be held at the final race in each series to award our winners with this year's prize: embroidered swim parkas provided by our sponsor Great Aussie Swim Parkas.
Head to the Leader Board website to register now!
https://www.snswsummerswimleaderboard.com.au/
5km Events
Husky Hop
Metro South West Open Water Championships
5 Beaches Swim
VladSwim Challenge
Sydney Harbour Splash
Cole Classic
Balmoral Swim for Cancer
2km Events
Toowoon Bay Ocean Swim
Bondi to Bronte
Terrigal Ocean Swims