11 June 2020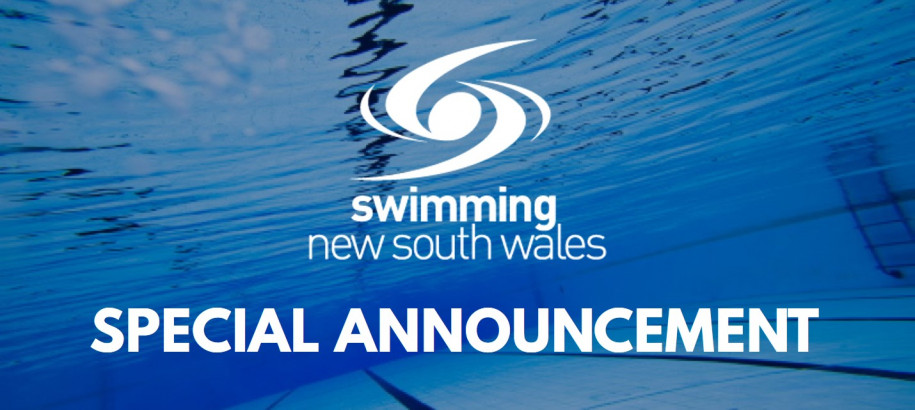 Last week, the NSW Government announced that community sport for under 18's could resume from 1 July 2020. In making this announcement, the government did not release any further information or guidelines for what this resumption would look like for our sport. Swimming NSW, alongside several other sporting bodies, has since been in talks with the NSW Government to better understand the conditions and requirements that need to be met under this directive.

On behalf of the sporting sector in NSW, the Office of Sport yesterday released information that provides further details based on these discussions with the NSW Government. Below is a summary of the conditions and requirements for swimming.
From 13 June 2020:
Indoor recreation facilities can re-open with the following conditions:

the number of people in a facility must not exceed one person per 4 square metres, including staff (i.e. the 100 person indoor premises rule will not apply to indoor recreation facilities)
sport and recreation activities (including swimming classes) must have no more than 10 participants, plus the instructor and any assistants, per space and comply with one person per 4 square metres.

Under NSW public health orders, indoor facility owners and operators must have a COVID-19 Safety Plan that details how their buisness will keep participants, visitors, volunteers and workers safe. The NSW Government has developed this COVID-19 Safety Plan template that can be used by swimming pool operators recommencing from 13 June 2020.
From 1 July 2020:
Visit the NSW Government website for more information on becoming a COVID-safe business. It is important that all swimming pool owners and operators also remain up to date with current NSW Government public health orders. 

Some of the conditions outlined above differ in the ACT. From 30 May 2020, Phase 2 of Canberra's Recovery Plan came into effect. The changes, as applicable to pools and swimming, are as follows:
venue capacities were increased from 10 people per venue (indoor space) to a maximum of 20 people in the facility at one time (not including spectators provided they can maintain adequate social distancing - 4 square metres per person - and limited to one guardian/parent per minor)
an increase of one swimmer per lane to two swimmers per lane
where there are multiple pools within the same indoor space, the limit of 20 people applies.
Further easing of restrictions are expected from 19 June 2020. Visit the ACT website for more information on restrictions within their borders.

It is important to remember that although state and territory governments may ease restrictions, the decision to re-open may differ between individual facility owners and their businesses and across communities based on local conditions and other factors.  

Swimming NSW will make an announcement regarding its events in the coming weeks.
Useful links
Questions?
Please get in touch with the Office of Sport on 13 13 02 or via their online enquiry form.