05 June 2020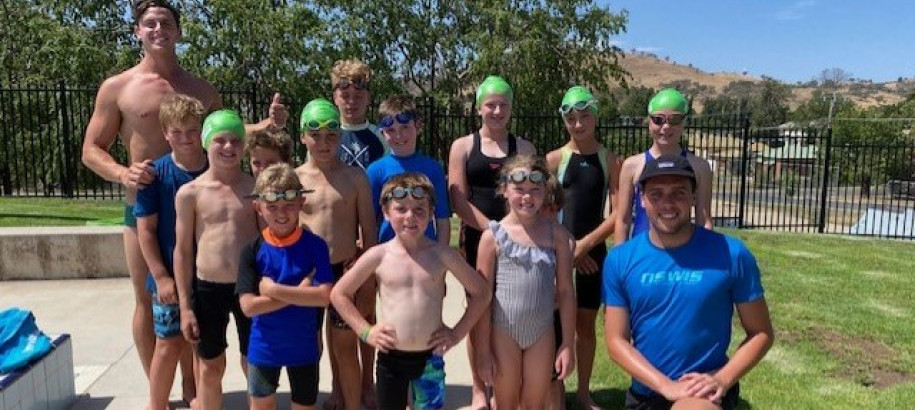 With the current COVID-19 situation sweeping the globe, it can be easy to forget that just a few months ago large parts of NSW were battling some of the worst bushfires our country has seen.
At the height of the crisis, Australian representative swimmers Kurt Herzog and Ryan Roche took to the road to visit some of the worst-affected communities in the South Coast and Southern Inland area.
The duo delivered a series of free swim clinics to young swimmers in Corryong, Adelong, Tumbarumba, Batlow and Tumut.
We recently caught up with Kurt and Ryan to hear about their travels and efforts to bring a little light and joy to families who had just faced some of their darkest days.
"Ryan and I obviously saw what everyone else was seeing in the media in regards to the bushfires down south and thought what could we do, where we could help. And, we just thought that other than financially we could just go down there and give our time to run some clinics for some clubs down there who had been affected by the fires," said Kurt.
"That's what swimming's about at the end of the day. It's about coming together for the greater good. It's important to give back," added Ryan.
"Knowing the impact that we had, without a doubt we'll be back. We don't know when, but 100 per cent we'll back whenever we can."
The swimming community, like so many others from Australia and around the world, was deeply saddened by the lives and livelihoods devastated by the bushfires. In further efforts to support these communities and contribute to their recovery, Swimming NSW, in partnership with Swimming Australia and the Australian Dolphins Swim Team, raised more than $25,000 from two bushfire relief swim clinics held in Wollongong, while swim coaches dedicated their Whacky Wednesday fundraiser to the cause, raising a record-breaking $1,030 (the annual ASCTA fundraiser typically raises an average of $500-600 a year).
However, now doubly hit by the COVID-19 pandemic, these communities have a long road to recovery ahead. With restrictions easing to allow us to travel freely within NSW starting this week, and school holidays just around the corner, we can all do our bit to help their recovery along. Our tourist dollars have never been so important and valuable.
"For the majority of these families who have suffered down there, it hasn't finished yet. We've got to keep supporting those clubs, supporting those people down there that have been affected because for them it's a year to two-year process on getting back to where they were," said Kurt.