18 November 2019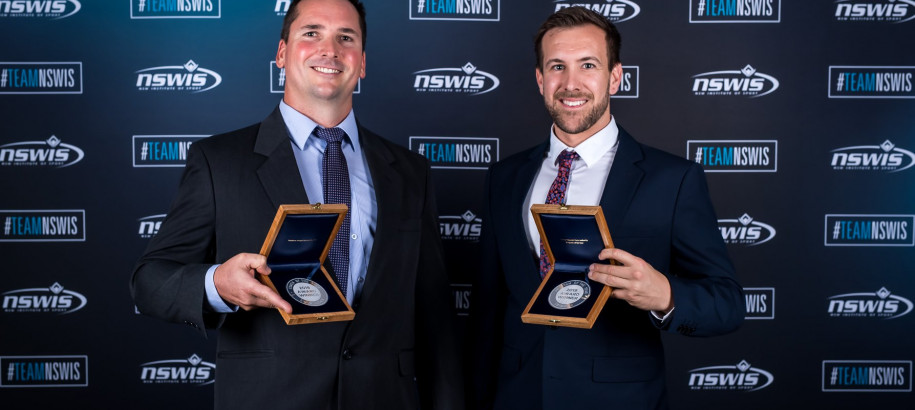 Current world and Olympic champions were among the biggest winners at the 2019 NSW Institute of Sport (NSWIS) Awards on Thursday evening at Royal Randwick Racecourse.
Swimming superstar Cate Campbell and sailing phenomenon Tom Burton walked away with the highly coveted female and male athlete awards respectively at the annual event which celebrated the Institute's biggest achievers for 2019.
Since transitioning to NSWIS in January, Campbell has progressed impressively at the new Northern Metro High Performance Hub. 12 world cup medals for the season was followed by five podiums at the FINA World Aquatic Championships in July. Her substantial medal haul, including two world championship relay titles, were enough for Cate Campbell to be named the Office of Sport Female Athlete of the Year. 
The three-time Olympian was humbled to receive the award following her incredible year in the pool.
"I feel extremely honoured and privileged to be the recipient of this award" said an elated Campbell. 
"I'd like to extend a huge thank you to the NSWIS team and Swimming NSW. I have received such a warm welcome and, for a Queenslander, I wasn't really expecting it.
"I can't wait to see what preparations through to 2020 are going to look like wearing a blue cap." 
One of the most hotly contested categories in recent memory saw Campbell pip a field of champions to the accolade which included dual track cycling world champion Ashlee Ankudinoff and two-time canoe slalom world cup series champion Jessica Fox.
The NSWIS Swimming program was one of the night's biggest winners being named the Sydney Olympic Park Authority Program of the Year while head coach of the Northern Metro Swimming Hub, Simon Cusack, picked up the Southern Design Coach of the Year.