21 August 2019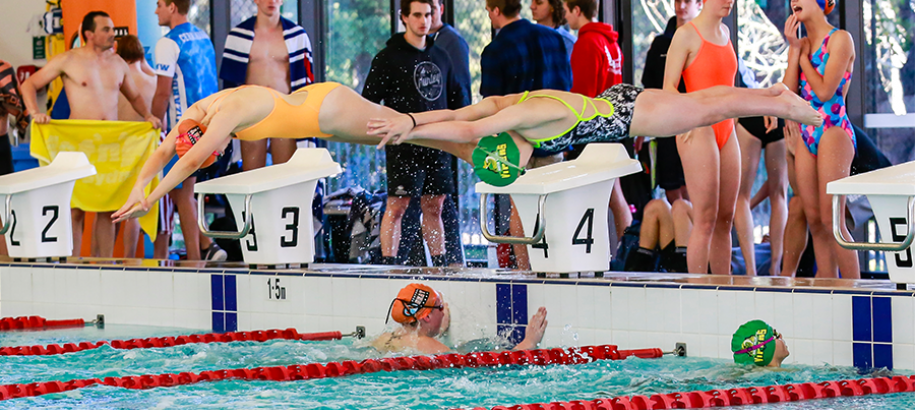 Swimming NSW is excited to announce it has acquired Swim League, the innovative Newcastle based swimming competition business. Swim League is the fast growing and highly successful non-traditional swimming competition founded by local swimming coach, Adam Beisler.  Available to swimmers of all ages and standards, and launched 3 years ago, Swim League has been a revelation for swimming with its unique team vs team format, providing a fun and exciting competition for swimmers coupled with a thrilling spectator event, all in under 90 minutes.
President of Swimming NSW, Chris Fydler, welcomed the initiative. "Swimming NSW wants to be at the forefront of fresh ideas bringing excitement and fun into our sport for participants of all ages and standards. Swim League offers an entertaining team-based option for swimmers that is shorter and less structured than our traditional events.  Swimmers of all ages and all standards can join and compete with their friends in a true team environment.  Adam has done a great job in creating this concept and we are thrilled to have him on board to grow the concept across NSW and provide the opportunity for all of our members to experience it."
Swimming NSW has been searching for a new competition format that will attract fresh interest for swimmers who are looking for an alternative to traditional full weekend swim meets.  With no official timing, non-traditional events, and team-based scoring, this new competition provides an exciting sporting experience whilst remaining true to the spirit of swimming - hard racing! Swim League will provide a point of entry for many swimmers into our sport and also a place for swimmers to extend their swimming careers.
Swim League Founder Adam Beisler said, "I'm very excited to have the opportunity to work with such an experienced and well regarded organisation like Swimming NSW to help Swim League expand and show it's true potential. It is great that Swimming NSW have seen the concept in action and can see the benefits Swim League has to offer the sport."
As part of the deal, Mr Beisler will join the Swimming NSW team in early September with plans to roll out the first official Swim League season in the first quarter of 2020, through a combination of Leagues and Gala Days in both Metropolitan and Regional locations and members and non-members will be welcome to participate.
Further information can be obtained from Swimming NSW CEO, Mark Heathcote.