01 September 2018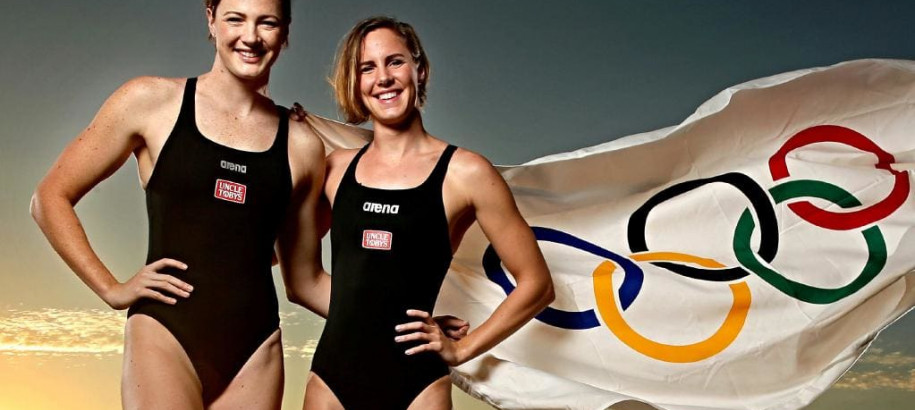 It is with great excitement that Swimming NSW welcomes one of Australia's most highly respected swimming coaches, Simon Cusack to head up a new high-performance hub in the Northern Metro area of Sydney.
A partnership between Swimming NSW, the NSW Institute of Sport, Swimming Australia, Pymble Ladies' College and Knox Grammar School, the hub will also become the new home of two of the country's most successful swimmers, Cate and Bronte Campbell.
Cusack is one of the most experienced swimming coaches in Australia and has been a member of the national team for over 10 years. During this period, he has twice been named Australian Swimming Coach of the Year, with his athletes having won, or been part of teams that have won, 7 Olympic medals, 21 World Championships and broken 5 World Records.
In alignment with Swimming NSW's key objective to create sustainable high-performance programs in NSW, Cusack will help develop the new hub in Sydney's north, utilising the facilities of key partners, Pymble Ladies' College and Knox Grammar School who have one of the strongest age-group swimming clubs in NSW.
New Swimming NSW President Chris Fydler OAM, who was instrumental in bringing the project together, praised the collective drive of the partners to make the Hub a reality.
"Swimming NSW and NSWIS have worked closely with our new strategic partners Pymble Ladies College and Knox Grammar School, to bring together a world class swimming Coach in Simon, along with two of Australia's best athletes in Cate & Bronte, to create the next High-Performance Swimming Hub in NSW," he said.
"We plan for this Hub to be a pilot for other programs across the state, so every Swimming NSW member has the opportunity to reach their potential within NSW."
NSWIS CEO Kevin Thompson was delighted with the new partnership, complemented by the positive news of Cusack and the Campbell sisters' pending arrival.
"We have identified that an academic connection for our young Olympians of the future is critical to our holistic strategy of increasing the number of elite swimmers in NSW," he stated.
"We are extremely fortunate to have two of the leading schools in the state supporting the initiative and allowing us to utilise their world-class facilities.  This connection will provide a fantastic opportunity to further develop pathways into elite swimming programs in NSW. 
"Our existing coaches and athletes will now benefit from the invaluable experience and international expertise of Cusack and his team."
Swimming NSW's CEO Mark Heathcote echoed Thompson's sentiments.
"The new high-performance hub will deliver a highly competitive training environment, leveraging off an international standard of performance coaches," he said.
"It is a further step forward in providing first-choice high-performance programs for swimmers in NSW."
Swimming Australia's Chief Strategist Alex Baumann acknowledged that NSW had a vital role to play in securing the country's long-term success in the sport.
"NSW leads the way in swimming participation numbers," he stated. "We've identified the need to increase the state's overall progression rates of young talent into elite programs and the new hub will certainly help deliver this objective.
"If NSW are performing well, the whole nation will benefit on a competitive level, thus we look forward to the implementation of the Northern Metro Hub."
Pymble Ladies' College Principal, Mrs Vicki Waters said the partnership with NSWIS supported the strategic aim of the College to forge partnerships with external experts that can extend student learning and growth, as well as staff professional development.
"Pymble has a long and proud history of sporting and academic excellence – it's in our DNA to value both equally; we firmly believe that one complements the other," said Mrs Waters.
"By providing our state-of-the-art facilities for the hub's coaches and swimmers, not only do our swimmers and coaches have the opportunity to learn and grow from someone of Simon Cusack's calibre, but they will have the opportunity to train side-by-side with some of the best and emerging talent in the field. 
Knox Grammar Principal Scott James shared Waters' excitement.

"We are passionate about providing quality sport and education programs and being able to offer such opportunities to some of the state's rising swimming talent is an exciting prospect," he said.
Cusack will begin his new role with Swimming NSW in January 2019, which will see the Campbell sisters training out of the Northern Metropolitan Hub.