19 March 2021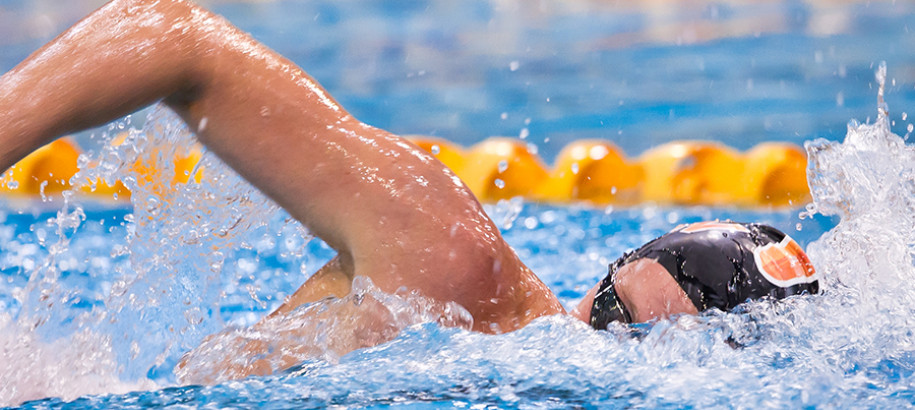 NSW swimmers have seized the most coveted spots in the Men's 50m butterfly final. Fastest qualifier, Will Yang (Loreto Normanhurst) 23.56 will dive in against fellow Mighty Blues, Shaun Champion (Abbotsleigh) 24.28, and Olympic Park Performance Hub swimmers Edward Marks (Carlile) 24.28 and Alex Quach (Auburn) 24.74 in a sharp and fast battle to claim the state title.
USC Spartans teammates Alexandra Perkins (59.21), Mikkayla Sheridan (1:00.21) and Kaylee McKeown (1:00.38) banded together this evening in hot pursuit of tomorrow's favourite to take the Women's 100m Fly title, Emma McKeon (Griffith University) 59.36.
Elijah Winnington's fearless and self-assured approach shone through in the first heat of the Men's 200m freestyle. After a calculated start to his race, Winnington pulled out ahead of the pack in his final 50 and was unreachable long before he touched the wall in 1:49.63 - incredibly, the same time achieved by Kyle Chalmers in an entirely different heat.  This strong front was not enough to deter hungry up-and-comers Alexander Graham (Bond) 1:48.92 and Jack Cartwright 1:49.29 who will have a point to prove in tomorrow's finals.
In what is sure to be an electrifying race, we'll see Australian Record holder, Kaylee McKeown (USC Spartans) 59.26 face off against Rio Olympian Madi Wilson (Marion) 1:00.15 and distinguished triple Olympian Emily Seebohm (Griffith University) 1:00.91 in the Women's 100m backstroke. Manly SC competitor Charli Brown earned her spot in the final in a time of 1:01.93. The competition is accomplished and tenacious but Brown has proven time and time again she is up to the challenge. McKeown has been a steady presence at State Open finals sessions and it's clear she is confident in making her position known to all contenders ahead of Olympic Team selection.
Matt Wilson (SOPAC) is looking very comfortable in his home pool this weekend. His 100m breaststroke time of 1:01.06 has brought him through to the final as the fastest qualifier ahead of Daniel Cave (Melbourne Vicentre) 1:02.12, James McKechnie (Starplex) 1:02.88, and Jake Packard (USC Spartans (1:03.02).
Olympic Park Performance Hub training mates and Central Coast natives Brad Woodward (Mingara) and Shaye Booth (Mingara) will take on Australian record-holder Mitch Larkin (St Peters Western) 1:59.18 and University of NSW swimmer Stuart Swinburn (2:00.69) in a 200m backstroke showdown. 
After a fast and furious start, Cate Campbell (Knox Pymble) blazed into the wall in the Women's 50m free in 24.39. Packed with powerful contenders Madi Wilson (Marion) 24.78, Emma McKeon (Griffith University) 24.85, Bronte Campbell (Knox Pymble) 25.02, Holly Barrat (Rockingham) 25.13 and Abbey Webb (Ginninderra) 25.98, the Women's 50m freestyle final will be one to watch tomorrow!
In the Women's 100m MC backstroke final, we will see one of Australia's most decorated Paralympians, Ellie Cole (Knox Pymble) 1:13.83 take on Rio Paralympian Katja Dedekind (USC Spartans) 1:10.32 and rising star Jasmine Greenwood (Bay & Basin) 1:13.72. 
Finals start at 10am tomorrow (Saturday, 20 March). Watch the action live from anywhere on SwimTV. Get your event pass at https://swimtv.com.au/.