15 February 2021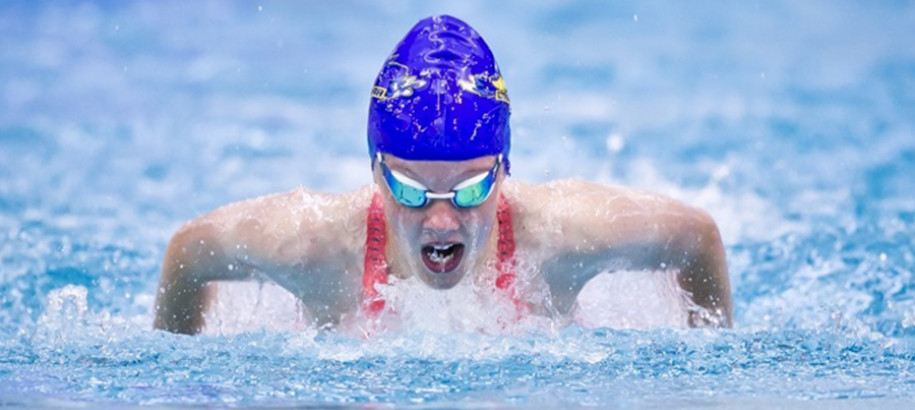 From 19-21 February, Swimming NSW will host swimmers, coaches and clubs from all corners of NSW at the 2021 NSW Country Championships. Country swimming has gone from strength to strength in the past few years, showcasing robust coaching programs which have steadily driven improvement in swimmers' skill levels and technique.
"Country Championships is very special in regional NSW and for clubs," said Swimming NSW Regional Coaching Director, Chris Myers, from his hotel room in Albury. "You have the march past*, and clubs really come together as a team. It's not only a swimming carnival, it's also an opportunity to reconnect socially or otherwise with the swimming community."
Supporting growth in country swimming
Chris has spent the last two weeks travelling through the Riverina visiting clubs. While he's in Albury he'll catch up with the swimmers and coaches at Albury North Lavington SC and Albury SC. Then he's off to Wagga Wagga and Tumut.
As Regional Coaching Director, Chris spends most of his time on the road, seeing the beautiful parts of NSW that most people don't get to see in their lifetime. His main priority though is to support regional coaches, swimmers and clubs through regular face-to-face visits.
"Regional swimming is the backbone of swimming in NSW," said Chris. "There's 264 clubs in regional NSW. It's really important to care for the participation swimmer base in NSW first of all. And historically if you look back on swimmers who have represented Australia who have come from NSW, many of them have come from regional areas. Recent examples are James Magnussen (Port Macquarie), Matt Wilson (Springwood), and David and Emma McKeon (Wollongong), just to name a few.
"It shows the talent base is within the regions. That's why supporting regional swimming is so important, not just to encourage participation but to nurture the performance side of swimming in NSW."
Day-to-day as Regional Coaching Director
A few short years ago, the Swimming NSW Board, CEO and Performance Team identified a distinct need for a permanent staff member who would travel regionally to support coaches' programs and be a conduit for distributing the Swimming NSW performance framework to all areas of the state, creating a unified approach to growth.
In 2017, Chris Myers was instilled as Swimming NSW's first Regional Coaching Director. He got into his car and started what he says is "the greatest job in the world. The people that I meet – whether its parents or swimmers or coaches from our regional clubs – are just lovely, down to earth people who are always happy to see me and I feel incredibly welcome. The coaches value what I'm doing and that's very rewarding for me."
Upon arriving at a club, Chris will usually take a step back to watch, listen and learn. This might look like: observing a coach while they're coaching, taking note of their communication style, and observing technique and the general skill level of swimmers at the club.
Gathering this unique information allows Chris to make suggestions that will enable coach, swimmer and club growth. Chris also makes himself available to look at coaches' programs and seasonal programs if needed to help identify gaps.
Country swimming in 2021
"The road to Country Championships is massive for the average swimmer in regional NSW," said Chris. "The majority of regional pools are seasonal pools, so they are open from October to the end of March. That gives swimmers on average 22 weeks to train a year (with 2 weeks closure at Christmas). It's difficult for those swimmers to achieve a State qualification for December in that short period of time so I have been working with regional coaches to target Country Championships as a goal for their swimmers and a steppingstone to Age Nationals."
Chris has witnessed a marked improvement in skill base and technique in swimmers across NSW and is keen to see this upward trend continue. Diversifying opportunities for coach education is also a key goal for Chris in 2021. This includes utilising learning tools such as coach mentorships, and encouraging knowledge-sharing between neighbouring coaches.
"We have great coaches in NSW who not only aspire for their kids to swim well, they aspire for our state to swim well, and they share their knowledge because they can see the bigger picture."
Good luck to all competitors, clubs and coaches attending Country Championships this weekend and travel safely. We can't wait to see you back on pool deck!
Contact Chris Myers to see how he can support your club and/or organise a club visit:
0428 697 601 or chris.myers@nsw.swimming.org.au
If you're a coach of a regional club join Chris' Country Coaches Group on Facebook
*Please note we are unable to hold a march past at 2021 Country Championships due to COVID-19 safety requirements.