25 September 2022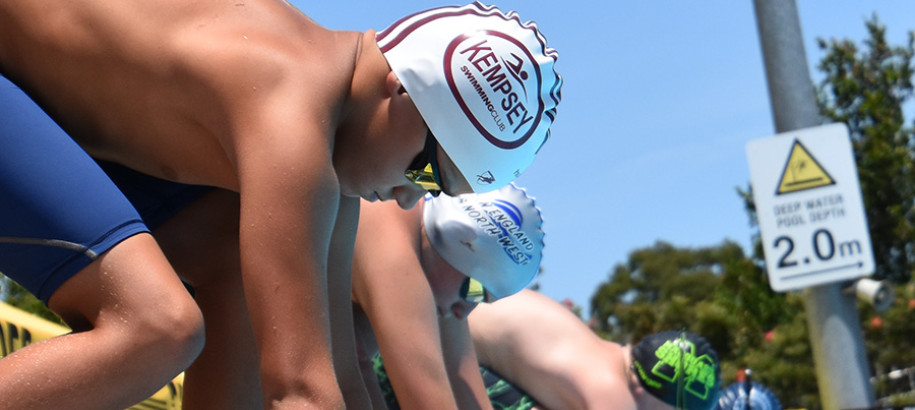 Tumut, Macksville, Dubbo, Bathurst, Coonamble, Wollongong and Coffs Harbour are just a few of the regional NSW towns that are producing talented swimmers and coaches.
NSW's club programs are thriving across the state. And while only a limited number of athletes can be selected on to Swimming NSW State Squads, emerging swimmers and their home coaches still deserve support and recognition.
Swimming NSW's Regional Development Program has been created to catch athletes who have been identified through Talent ID processes by NSW Coaching Director, Jon Shaw, and Regional Coaching Director, Chris Myers.
With an aim to support targeted individuals from regional areas, the objective of the program is to develop skills and technique for improved performance, so swimmers and coaches alike can impart their learnings back into their home program.
From tomorrow, 22 swimmers and five coaches from regional clubs will attend Swimming NSW's three-day Regional Development Program Camp at the Australian Institute of Sport.
Swimmers selected to take part in this program narrowly missed out on achieving selection times for a Performance Pathway Squad this year. Targeting these swimmers and their coaches with more support and development means the Swimming NSW Olympic and Paralympic Pathways can continue to grow, well into the future.
While participants will be under the expert guidance of Chris Myers, they'll also have the privilege of learning from Olympic Coach and ACT Hub Head Coach, Shannon Rollason.
Each pool session will focus on developing specific skills to improve each of the individual medley strokes, as well as starts, turns and finishes.
Coaches will be challenged to coach new athletes and write up their own session plans according to the goal that has been set by Chris Myers for each session.
ACT Hub Swimmers Tom Robinson and Emily Nobbs, both hailing from regional towns, will feature in mentorship presentations, to discuss their own experience with studying, training and living in Canberra.
Participants' learnings will be put to the ultimate test at the end of the camp, when they'll go head-to-head in a fun, fast Swim League event.
Swimming NSW's Regional Development Camp will run from 27-30 September.
Regional Development Program Athletes
| Athlete | Club |
| --- | --- |
| Riley Anthes | Wollongong |
| Lily Barlow | Macksville Marlins |
| Joely Bruce | Dubbo City Swimtech |
| Lara Clack | Hunter |
| Oscar Croak | Coffs Harbour |
| Edward Dodds | Tumut |
| Khoi Donarski | Gosford Stingrays |
| Lachlan Elgin | GT Aquatics |
| Alexander Evans | Bathurst City |
| Archie Forwood | Griffith |
| Waylon Hayashi | Woden Valley |
| Madison Jones | Wests Illawarra |
| Oliver Linde | Mittagong |
| Maddie Marks | Coonamble |
| Isaac Mooney | Wagga Wagga |
| Ava Rollason  | Cruiz |
| Armand Rood | Cruiz |
| Amelia Simm | Tamworth City |
| Bella Teale  | Trinity Lismore |
| Edwina Waterman | Kinross Wolaroi |
| Taeya Williams | Ginninderra |
| Violet Williams | Charlestown |
Regional Development Program Coaches
| Coach | Club |
| --- | --- |
| Max Hargreaves | Tumut |
| Laura Brindley | Cruiz |
| Mitchell Brown | GT Aquatics |
| Cameron Reynolds | Mittagong |
| Peter Della Franca | Griffith |