15 March 2019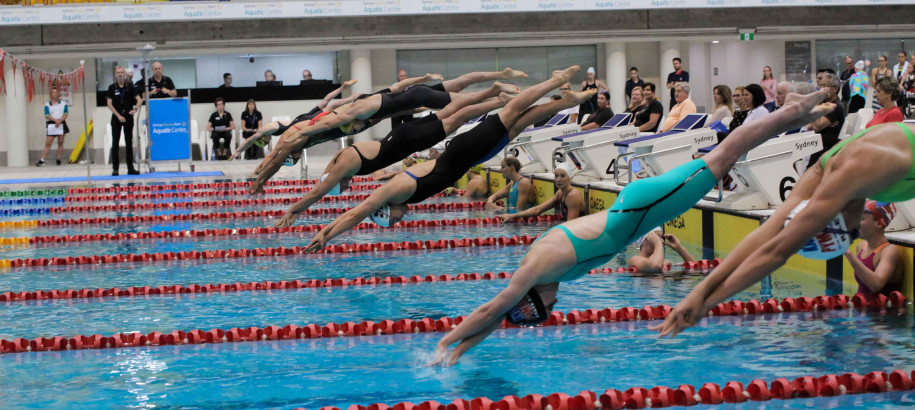 The biggest names in swimming dove in to the Sydney Olympic Pool this morning, hoping to snag a spot in tonight's finals of the NSW State Open Championships
Swimming powerhouses from across the country are vying for positions in the finals, as it's the last chance to competitively race before next month's 2019 Hancock Prospecting Swimming Championships in Adelaide.
It will be down to the wire for the Men's 100m freestyle with Kyle Chalmers (Marion), James Roberts (Somerset), Cam McEvoy (TSS Aquatic) and Thomas Fraser-Holmes (Griffith University) facing off in what's sure to be one of the most electric events of the night.
Marking their first competitive meet since relocating to join Knox Pymble Swim Club in Sydney, it will be Campbell v Campbell in the Women's 100m Freestyle tonight. They'll also be joined by Madi Wilson (Marion) and NSW native Emma McKeon (Griffith University) who also qualified in times of 54.56 and 55.10 respectively.
Swimming Australia's 2018 Paralympic Swimmer of the Year Matthew Levy (S7) (North Sydney) will go head to head with USC Spartan's swimmers Jacob Templeton (S13) and brothers Braedan Jason (S13) and Nathan Jason (S12) in the Men's Multi-Class 50m Freestyle.  
The corresponding women's race will be hotly contested, with Paralympian Ellie Cole (S9) (Knox Pymble) going up against fellow Australian Dolphins Katja Dedekind (S13) (University of the Sunshine Coast) and Taylor Corry (S14) (Nelson Bay RSL).
Finals kick off at 6:00pm tonight, stay tuned to @nswswimming on Twitter, Facebook and Instagram for all the action. For live results head here.