13 September 2022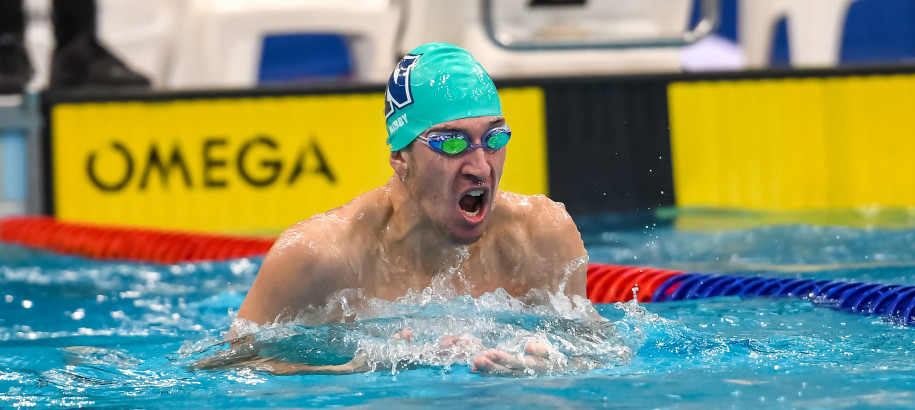 Four of NSW's toughest contenders will go head-to-head with 300 athletes from multiple sporting codes this Saturday to ultimately prove who is the top athlete in the country.
Swimming athletes will feature in the premiere Australian Under Armour (UA) Combine, due to take place at Sydney Showground (Jenko Pavilion) on Saturday, 17 September. The UA Combine is a one-day training competition for athletes from any sport or training discipline, to benchmark their performance against other athletes.
If winning the title of the ultimate athlete wasn't enough, cash prizes are also up for grabs for the first, second and third place male and female competitors.
With just four coveted invitations extended to Swimming NSW athletes, selection from our elite group of Mighty Blues was extremely tough. Competitors had to be achieving at the highest levels of our sport and contributing to the advancement of swimming in a significant way to be considered. Enter Swimming NSW UA Combine representatives Shaun Champion (Abbotsleigh SC), Ryan Wilkes (Sydney University SC), Luke Bibby (Narrabeen SC) and Anneke van Zoggel (SOPAC SC).
It's been a momentous year for butterflier Shaun Champion. After claiming a silver medal for the Australia A Team in the Men's 100m Butterfly at US Nationals, he's recently been named to the Australian Team due to contest the FINA World SC Championships in Melbourne this December where he'll pull on the Dolphins cap for the very first time!
One of Sydney Uni's top guns, Ryan Wilkes, has made a name for himself in the Men's 200m, 400m and 800m Freestyle events at Australian Championships. A staunch competitor in some of the most infamous and unforgiving Olympic events, the Men's 400m and 800m Freestyle, Wilkes is due to represent NSW at the 2022 Toyota US Open this November after being selected to the 2022 Swimming NSW Touring Team.
Combining his talent for videography and visual storytelling with his love of the sport, elite swimmer Luke Bibby has become one of the most steadfast advocates for the development and promotion of swimming in NSW, and at the national level. A consistent NSW age and open medallist, Bibby brings resilience learned from his specialist Medley events to the Swimming NSW UA Combine team.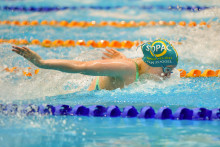 The youngest member of the team, Anneke van Zoggel, is not to be underestimated. National Age medallist van Zoggel was named to the Swimming NSW Flippers squad after key performances in her main events, the 100m and 200m Backstroke and 100m Butterfly, placed her within 5% of number eight in the world.
Competing athletes will put themselves through eight of the toughest tests sports scientists can devise, challenging their agility, stamina, vertical, power, endurance, strength, speed, and cognition.
Points will be earned for each completed test and athletes will be ranked according to their result.
At the end of the competition, one man and one woman will be crowned the Australian Champion for Combine 2022.
Follow us on Instagram (@nswswimming) this Saturday to see how our four Mighty Blues fare.
For more information on the UA Combine visit the UA Combine event page.