04 August 2019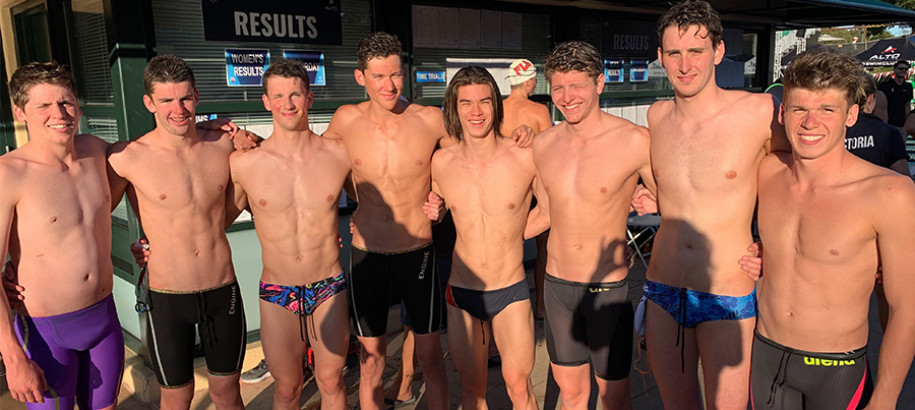 Swimming NSW Touring Team take USA Swimming 2019 Phillips 66 National Championships
Day 4 Heats
Another day in the pool for our NSW swimmers with mixed results. On offer were the W & M 400m free, 100m Breaststroke & 100m Backstroke.
In the W 400m free we had Olivia Adams and Jacinta Essam swimming with Oliver hitting the wall at 4:22.52 in 63rd position and Jacinta swimming a 4:32.62 to finish in 73rd position. Next up in the Men's 400m was Josh Hertz who finished in 58th position with a time of 3:58.28. The Top 24 cut was 3:53.91 in the Men's event and 4:15.31 for the Women's.
The next set of prelims were the 100m Breaststroke and NSW dis not have any swimmers in the event. So, for us it was straight to the 100m Backstroke. We had Lewis Blackburn (Knox Pymble) finish in 58th position with a time of 56.60 – 0.74 over his PB. Shaye Booth (Mingara) finished in 81st spot with a time of 57.88…Top 24 was 55.50 with 54.84 making the A Final.
We look forward to the M 4 x 200m Freestyle Relay at tonight's finals session…the combined NSW/Victoria team has 2 teams entered with Australia also fielding a team…
Day 4 Finals
With no NSW swimmers in an individual final it came down to the 4 x 200m freestyle relays plus supporting the Australian swimmers who were competing.
In an outstanding effort the VIC/NSW A Team finished in 8th position with a combined time of 7:24.40. The team consisted of: Stuart Swinburn (UNSW) leading off in a new PB of 1:50.60; Joshua Hertz (SOPAC) swam 2nd leg in 1:49.91 with Jack Carr (VIC) recording a split of 1:52.60 and the anchor swim was Elliot Rogerson (VIC) in 1:51.29. The VIC/NSW B team finished in 14th position in 7:33.77. The 4 NSW team members were: Edward Marks (Carlile) 1:54.46; Shaun Champion (Abbotsleigh) 1:52.83; Lewis Blackburn (Knox Pymble) 1:53.24 and Shaye Booth (Mingara Aquatic) 1:53.24…well done guys! Actually, winning the event was the Australian quartet of Elijah Winnington, Louis Townsend, Matt Temple & Brendon Smith in a time of 7:14.61.
That was Elijah's second Gold of the night after taking out the 400m Freestyle in a time of 4:47.39.
Well, tomorrow is the final day of competition…lets see what our swimmers can produce both in the competition and the Time Trials – we have 7 swimmers signed up…once again a great innovation by USA Swimming.
Until tomorrow… GO THE MIGHTY BLUES!!
Jon Shaw, Swimming NSW Coaching Director