28 October 2019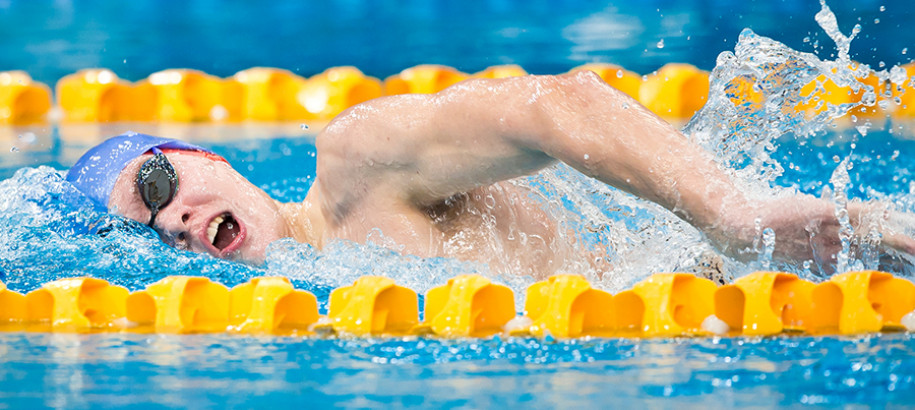 The last night of racing at the National Short Course Championships saw NSW athletes pick up another 3 Gold, 2 Silver and 2 Bronze and also adding to the MC haul with another 3 Gold.
The Women's 50m Backstroke saw Hayley Baker (Canberra – Coach Shannon Rollason – ACT HUB) completing a clean sweep of the Backstroke events winning the 50m, 100m and 200m. Hayley's time of 26.90 saw her eclipse her entry time by 0.13 secs. Big congratulations to Hayley and her coach Shannon! Picking up her second medal of the meet was Emily Jones (Hunter – Coach Kerry Saunders) winning the Bronze medal in yet another PB time of 27.44.
Winning Gold in the Men's 100m Backstroke was William Yang (Loreto Normanhurst – Coach Bobby Hurley) in a time of 51.44 dropping 0.66 of his entry time. Picking up the Bronze medal was Bradley Woodward (Mingara – Coach Adam Kable – NSWIS Hub) in 52.04.
The next Gold medal was won by Andrew Hemsworth (Knox Pymble – Coach Nic Dobson) in the Men's 100m IM. This was Andrew's first medal and he was one happy man winning in a time of 54.18 after setting up the result with a blistering first 25m Butterfly – recording 10.63 for the opening stroke! Congratulations to Andrew and his Coach Nic Dobson!
In the MC events Taylor Corry (Nelson Bay – Coach Tom Davis) added to her tally with Gold in the Women's 12 & Over 100m Butterfly and Gold in the 50m Backstroke. Congratulations to Taylor and Coach Tom Davis for an exceptional meet. Also, adding to his stack of medals was Matthew Levy (North Sydney – Coach Stephen Badger) winning Gold in the Men's 12 & Over 100m Breaststroke.
In other events:
Meg Bailey (Hunter  – Coach Adam Kable – NSWIS Hub) winning Silver in the Women's 200m Butterfly in a time of 2:07.25…dropping 2.35 secs off her entry time! Meg also backed up to win Silver in the Women's 200m IM in 2:09.42.
Congratulations to all the swimmers and coaches who represented NSW so well over the 3 day meet. At the end of the meet, NSW topped the Medal Tally with the 18 Gold, 8 Silver and 12 Bronze for a total 38 medals.
GO THE MIGHTY BLUES
Jon Shaw
SNSW Coaching Director