10 April 2021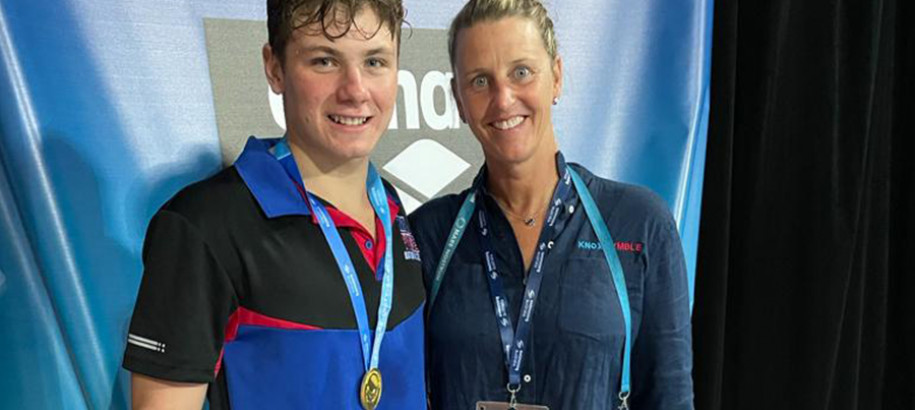 After three days of competition at the Australian Age Championships on the Gold Coast, NSW swimmers are performing well with some outstanding swims. After a fast start the Mighty Blues swimmers have won 7 Gold, 14 Silver and 22 Bronze for a total of 43 medals.
When you think of what the coaches and swimmers, and the rest of the world, have had to endure since we first went into lockdown in March 2020 we find ourselves in a strong position in one of the toughest Age competitions globally. The uncertainty of whether these Championships were going ahead also served up another curveball. It's a terrible shame that WA couldn't get here and some of the other states also affected by the current situation.
Some highlights and observations from the competition thus far:
86% of our Gold medal winning swimmers converted their seed times into new personal bests in their final swims
We have had 172 final swims with the overall PB rate sitting at 63%
25% of our final swims have resulted in medals
With three days of competition left we look at what can make a difference…
To overcome and get your hand on the wall first in those tight finishes be mindful and focus in those last 10 metres as we want to convert some of those 22 Bronze medals in Silver and those 14 Silver into Gold!!
Keep the emotions level and calm…don't waste energy…live in the now!
It's been fantastic to see the camaraderie between our NSW swimmers and coaches…especially up on "the concrete slab" with a one-team attitude!
We march on and look forward to the next three days of competition where our Mighty Blues swimmers will continue to show the rest of Australia what our State is made of!
GO THE MIGHTY BLUES!
Jon Shaw | Coaching Director | Swimming NSW Ltd.