19 December 2018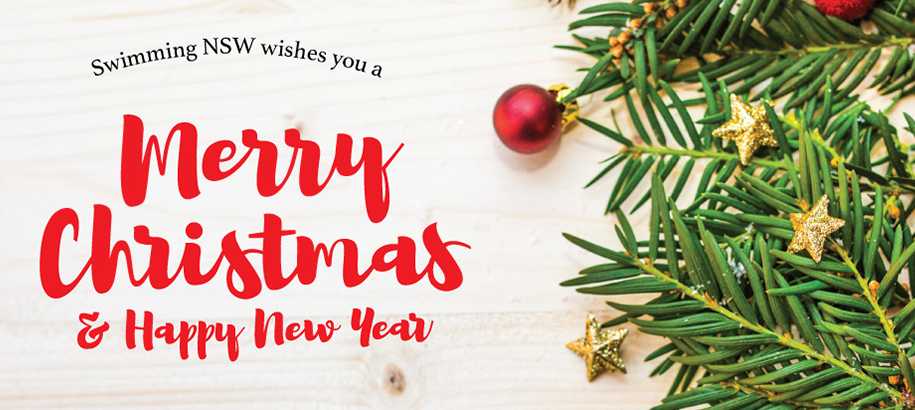 We'd like to thank you, our members, for your support and passion for swimming this past year. We're looking forward to a very exciting 2019, so stay tuned! Until then, have a wonderful holiday season with your loved ones!
We will also be taking some time off to be with our friends and family over the holidays. Please note our office will close on Friday 21st December, 2018 at 5pm and will reopen at 9am on Wednesday 2nd January, 2019.
Merry Christmas and Happy New Year from all of us at Swimming NSW!