06 November 2023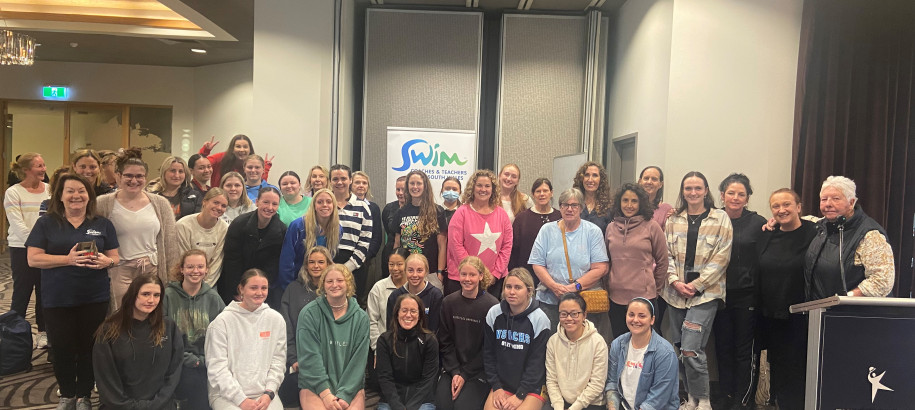 The Her Sport Her Way Grant Program (HSHW) is a cornerstone within the broader Her Sport Her Way strategy (2019-2023), a four-year initiative dedicated to strengthening the New South Wales (NSW) sports sector. Its primary focus is on promoting the recognition and equal opportunities for women and girls in sports leadership and participation. This report provides an overview of the Fast Lane to Coaching Her Way project, a significant initiative within the HSHW program. This project, a partnership between Swimming NSW and the Swim Coaches and Teachers Association NSW (SCTA NSW), is designed to empower women in swimming coaching and teaching.
Project Description
The Fast Lane to Coaching Her Way project is a multifaceted effort aimed at empowering women in the field of swimming coaching and teaching. It's designed to make education and leadership opportunities accessible and cost-effective, targeting coaching at various levels:
Base Level Coaching Courses: These courses offer opportunities for young female candidates who are aspiring to embark on a coaching career in swimming.
Advanced Qualifications: The project provides support and diverse learning opportunities for current female coaches to enhance their expertise by attending coaching conferences.
Mentorship and Leadership: Elite-level female coaches play a pivotal role by providing mentorship and guidance to emerging coaches.
Her Sport Her Way Objectives
The Fast Lane to Coaching Her Way project aligns seamlessly with the four fundamental objectives of the Her Sport Her Way program:
Increase Female Leadership: By offering accessible education and mentorship opportunities for women in coaching, the project contributes significantly to elevating female representation in sports leadership roles.
Enhance Female Participation: The project fosters a more welcoming environment for female coaches, actively encouraging adolescent girls to continue their involvement in swimming, thereby promoting and increasing female participation.
Improve the Quality of Coaching: The creation of a network of highly skilled female coaches will enhance coaching quality, particularly in regional and remote communities.
Encourage Performance Excellence: With the availability of coaching courses and mentorship, the project not only enhances swimmer performance but also creates opportunities for elite female coaches.
Course Highlights
The Fast Lane to Coaching Her Way project has been marked by a series of noteworthy achievements:
Wagga Wagga, May 27, 2023: The inaugural "Her Sport Her Way - A Fast Lane to Coaching" course was launched. This groundbreaking program, exclusively designed for women aspiring to become swim coaches, exceeded expectations. It quickly reached full capacity, attracting 25 enthusiastic participants. The course featured both poolside and lecture room sessions, providing participants with invaluable insights and opportunities for learning and networking. The feedback was overwhelmingly positive, and the day concluded with participants inspired and eager to delve deeper into coaching. The course was led by Debby Tattoli and assisted by Chris Myers, the Swimming NSW Regional Coaching Director.
Auburn July 8th & 9th, 2023: The second "Her Sport Her Way - A Fast Lane to Coaching" course was held in conjunction with the annual state conference. This unique approach resulted in an impressive turnout, with women from all corners of New South Wales in attendance. The fully-funded Foundation coaching course saw 38 female participants engaged in coach education. Additionally, 11 existing female coaches received scholarships to attend the annual conference. The highlight of the event was the keynote address by Janelle Pallister, a trailblazer in professional coaching. She shared invaluable knowledge, stories, and experiences from her time as both a swimmer and coach on the Australian Swim Team. Having Janelle present to both the current and newest female swim coaches from New South Wales could not have been possible without the HSHW project and funding.  In addition, we were fortunate to be able to honour another true-blue trailblazer in the New South Wales Swimming Coach Community, Ms Ruth Everuss.  Ruth was awarded SCTA NSW Life Membership for her unwavering commitment and extraordinary achievements to our association. Her dedication, leadership, and passion for swimming and swim coaching have inspired countless individuals and shaped the very fabric of our sports community.  To be able to host the Her Sport Her Way – A Fastlane to Coaching Program at the Auburn Ruth Everuss Auburn Aquatic Centre and have Ruth herself in attendance was truly very special. The event was a resounding success, thanks to the coordination and hard work of Debby Tattoli and SCTA NSW Director Haydn Belshaw. The conference was led by SCTA NSW President Benjamin Tuxford, along with SCTA NSW Director Jen Noel. All in attendance were very well supported by SNSW Coaching Coordinator Darren Howard.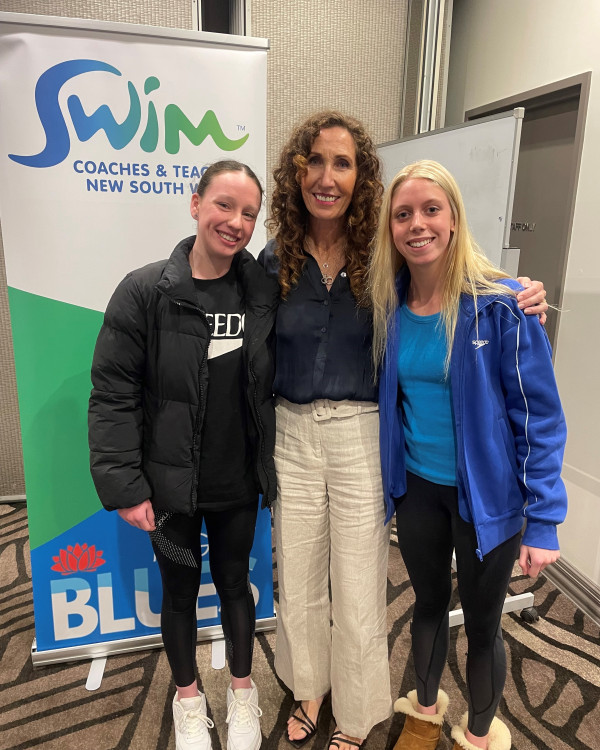 Toronto, October 22, 2023: The third and final "Her Sport Her Way - A Fast Lane to Coaching" course took place in Toronto, near Newcastle. This course witnessed enthusiastic participation from 32 individuals, mainly from the Hunter region and its surroundings. Debby Tattoli, with support from her daughter-in-law and leading Swim School Manager, Sarah Tattoli, led and coordinated the Foundation coaching course. The facilities and hospitality at Toronto were exceptional, and young swimmers from Macquarie Shores Swim Club assisted with practical demonstrations. The course was made possible with the support of SCTA NSW Vice-President Ben Jenkinson.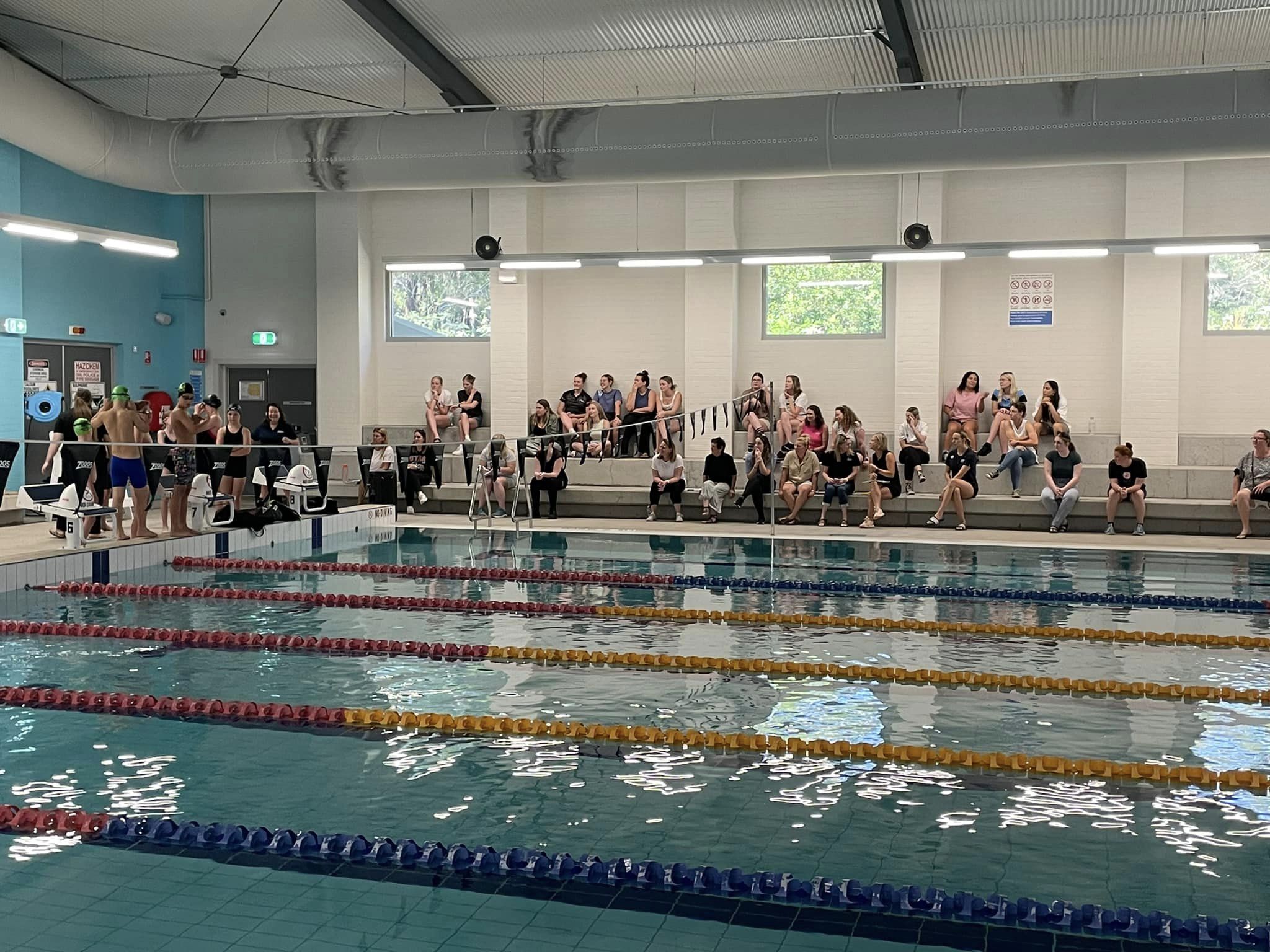 The Fast Lane to Coaching Her Way project, under the Her Sport Her Way Grant Program, has made significant strides in increasing the number of female coaches and teachers in swimming across New South Wales. It has assisted 95 new female coaches to undertake base level foundation coaching courses, along with assisting 11 existing female coaches to advance their knowledge and education through conference participation, and utilised 5 expert female coaches and teachers who are mentors and leaders (Debby Tattoli, Lynn Lonngren, Janelle Pallister, Ruth Everuss, Sarah Tattoli) to coordinate, facilitate and run the project.  This has truly created a more accessible and supportive environment for women in coaching, along with inspiring them to reach new heights. The overwhelming response and enthusiastic participation in all courses and conferences underscore the importance and success of this groundbreaking initiative.