11 May 2019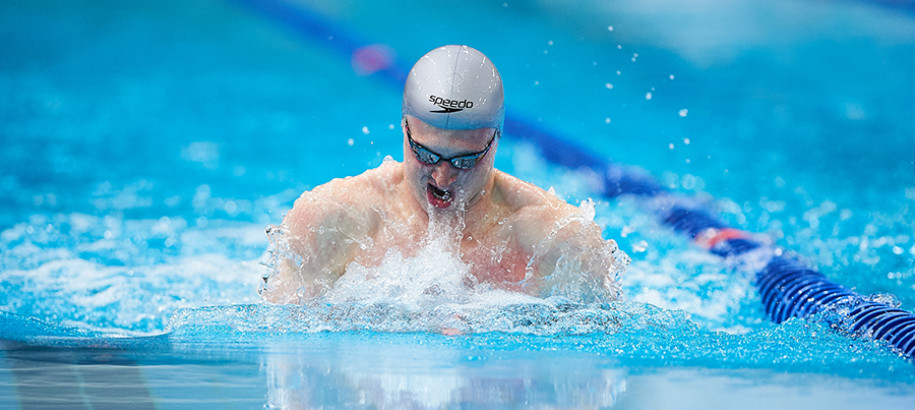 Olympic gold medallists Cate Campbell, Emma McKeon and Mack Horton and a host of youngsters dreaming of their hopes of joining them will be on show on the second night of finals at the Sydney Open/Unisport Nationals Meet at the Olympic pool tonight.
Campbell, after her impressive 52.97 to win the 100m freestyle last night brought her A game to the pool again, clocking a 24.66 heat swim to head the qualifiers in the women's 50m freestyle.
The 26-year-old, now from Knox Pymble in Sydney, will be joined by McKeon (Griffith University), who is the third fastest qualifier, in 25.36, with Japan's Rika Omoto second in 25.30 and Madison Wilson (Marion, SA), third in the 100m final, fourth on 25.38.
McKeon had earlier topped the qualifiers in the 100m butterfly in 59.07, ahead of four visiting Japanese swimmers, led by Hiroko Makino (59.35), Suzuka Hasegawa (59.46) and Rika Omoto (59.64 – as she chases the 50-100m fly double.
And fellow Rio Olympian Wilson, was equally impressive as she grabbed top spot in the heats of the 100m backstroke – clocking 1:01.07 to Japan Rio Shirai's 1:01.08.
Horton (Melbourne Vicentre), as so often happens with the middle distance freestyle boys, had to back up from last night's 400m.
And he did it well, topping the 72-strong field with the fastest heat swim of the day in 1:49.10, ahead of Japan's 19-year-old Keisuke Yoshida, Commonwealth Games relay gold medallist Elijah Winnington (Bond) 1:49.98 and Japan's seven-time World Champion and last night's 400m freestyle winner Daiya Seto (1:50.19).
Throw Rio Olympians Thomas Fraser-Holmes (Griffith University Swim Club) 1:50.35 and Cam McEvoy (Griffith University), 1:50.48 who dead-heated in this event at the 2016 Olympic Trials and it could well be anyone's final.
Amongst the NSW youngsters with their eyes on the ultimate prize in Tokyo next year, Matthew Wilson (SOPAC), Bradley Woodward (Mingara) and William Yang (University of Sydney), all topped the qualifiers in their respective events – Wilson in the 100m breaststroke and 200IM, Woodward in the 200m backstroke and new Australian champion Yang in the 50m butterfly.
Wilson and German training partner Maximilian Pilger (SG Essen) clocked 1:01.25 and 1:01.72 are the top qualifiers in the 100m breaststroke while Wilson (2.06.14) tipped out University of Technology pair 17-year-old Se-Bom Lee (2:06.40) and 24-year-old Thomas Elliott (2:07.45) to secure lane four in tonight's final.
Woodward, who skipped the recent Australian Championships in Adelaide after an annoying shoulder problem, showed he is well and truly on the way towards next month's World Championship Trials, winning the 50m backstroke last night and landing the top spot for the 200m backstroke this morning in an impressive 2:00.43.
Yang, coached by Bobby Hurley, took just 23.73 seconds to smash Chris Wright's 2015 UniSport record in the 50m butterfly ahead of Japanese trio Katsumi Nakamura (24.23), Naoki Mizunuma 24.29 and Shinri Shioura (24.31) – as he chases his personal best of 23.23 (fourth fastest time by an Australian) set when he won the Australian title in April.
While tonight's 400m free final has the makings of one of the best races on the program, showcasing Australia's middle distance depth led by Kiah Melverton (Griffith University) 4:12.03, Maddy Gough (Bond) 4:12.24 along with Laura Taylor (Bond) 4:16.81, 200bk winner Kaylee McKeown (USC Spartans) 4:16.85), Mikkayla Sheridan (USC Spartans) 4:17.12, Leah Neale (USC Spartans) 4:17.22 and Junior Pan Pac gold medallist Lani Pallister (Cotton Tree) 4:17.64.
Finals get under way from 5:30pm at the Sydney Olympic Park Aquatic Centre. Watch all the Finals action from home via livestream and stay up to date throughout the event with Live Results.