21 January 2019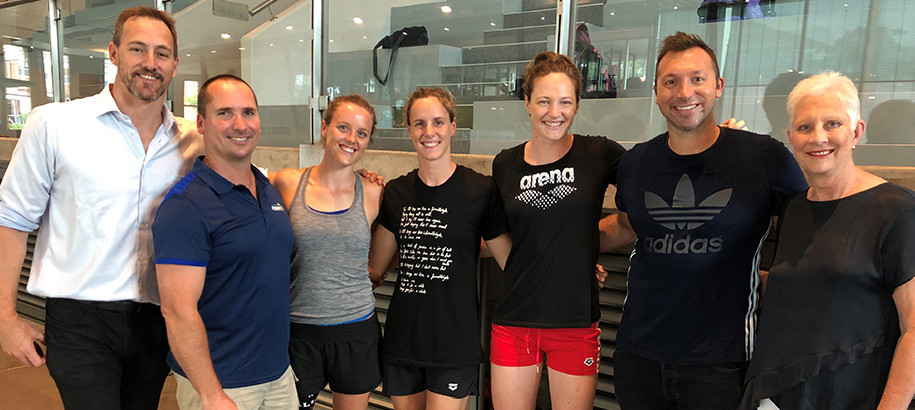 Our new Northern Metropolitan High Performance Hub has officially kicked off in Pymble this morning. Today was the first day in the pool for new Knox Pymble squad members Cate Campbell and Bronte Campbell, along with new High Performance Hub Coach, Simon Cusack. 

We'd like to welcome Paralympian Ellie Cole back to NSW where she'll also be training with Cate and Bronte at Knox Pymble SC.

The excitement of this new development for NSW has reached far and wide in the swimming community - Ian Thorpe surprised the new squad members with a visit to welcome them to Sydney.
Swimming NSW President Chris Fydler and Pymble School Principal Vicki Waters were also at the pool this morning to officially welcome the team.