17 February 2020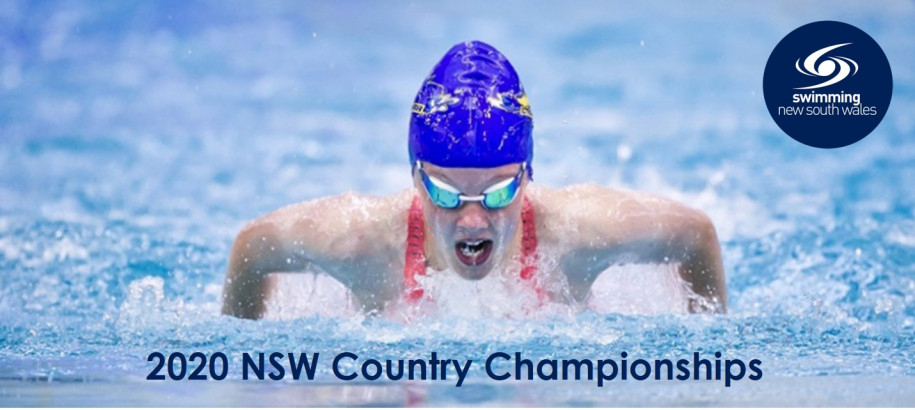 The 2020 NSW Country Championships start on Friday. Here's everything you need to know!
Vital info
Event dates
21-23 February 2020
Venue

Sydney Olympic Park Aquatic Centre

Olympic Blvd, Sydney Olympic Park

Time

Warm-up commences at 1.30 pm (Fri) and 7.30 am (Sat/Sun)

Heats commence at 3 pm (Fri) and 9 am (Sat/Sun)
Tune in to the action from home with Live Results.
All meet information including the Start List and Timeline can be found on the event info page.
Spectators can buy tickets here or at the door.
Follow us on Facebook, Twitter and Instagram for State Age photos and videos throughout the championships.
Follow our 2020 NSW Country Championships Facebook event page for event updates.
What's on this weekend?
Swim League 2020 booth
Swim League Director, Adam Beisler, will be on hand on Day 2 and 3 (Saturday 22 - Sunday 23 Feb) of the 2020 NSW Country Championships to answer all your questions about Swim League 2020. Swimmers will be able to register directly at the booth for the upcoming season and clubs and coaches can learn more about how they can be involved in Swim League 2020.

Swim League 2020 runs from May – August 2020

REGISTRATIONS CLOSE 29 FEBRUARY 2020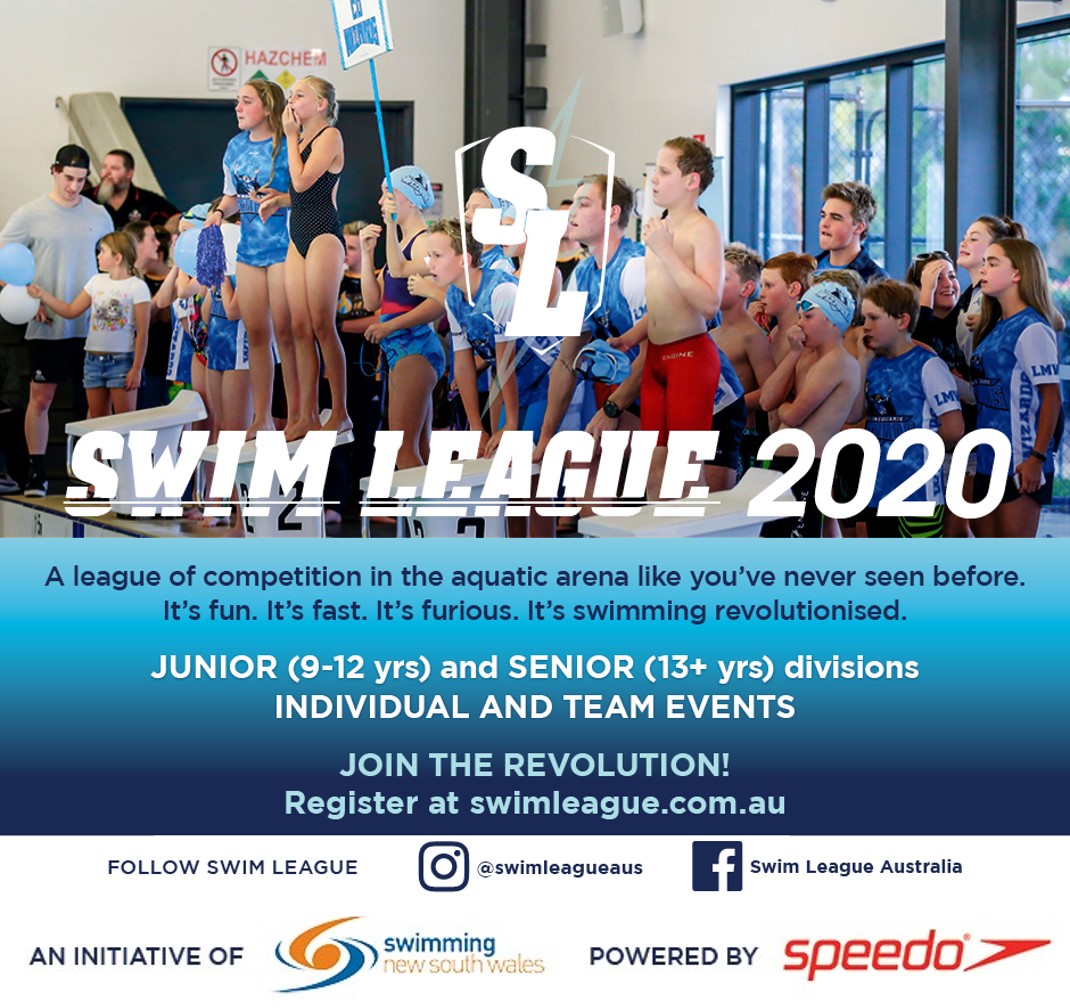 Swim League is an approved 'Active Kids' activity and Swimming NSW members can cover the full cost of registrations using their Active Kids Voucher. 
ReachOut / Laps for Life booth
Swimming NSW's official new youth mental health partner ReachOut will join us on Day 2 (Saturday 22 February) of the 2020 NSW Country Championships. 

ReachOut is the most accessed online mental health service for young Australian people and their parents. Their trusted self-help information, peer-support program and referral tools save lives by helping young people to be well and stay well. The team from ReachOut will be on hand to talk about what they do and how they can help with youth wellbeing. There will also be information on Laps for Life - ReachOut's major annual fundraising initiative that encourages people to raise money in support of young people and their mental health by swimming laps throughout March. Every dollar raised, and every person that shares your Laps for Life journey, helps ReachOut get that much closer to its goal of helping all young people to be happy and well.

If you would like to know more about the resources and support available to clubs through this partnership, or about getting involved in Laps for Life, please get in touch with Vinh Tran. 

Hear from ReachOut Ambassador, Ian Thorpe AM, speaking about the benefits of swimming for mental health.
Project H2grOw
Would you like to identify your son or daughter's maturation status? Would you like to track maturation status with swimming performance?

Throughout the duration of the Swimming New South Wales Country Swimming Championships, Swimming Australia (SA) in conjunction with The University of Sydney will be in attendance continuing their research in the Project H2grOw initiative. This research involves tracking growth and maturation in developing swimmers and establishing solutions that account for that growth. They will be situated on the walkway at the SOPAC pool, and will be looking for athletes aged 10 and over to volunteer and take part in the research testing. The tests will involve measuring height, sitting height and weight and, as an outcome, you will receive an individual report suggesting your future growth patterns.

More information about Project H2grOw is available on the SA website

Need assistance?
If you have any questions about this event, get in touch with:
Greta Brodie, Event Manager
greta.brodie@nsw.swimming.org.au
0419 463 651
There's nothing left to say, except...