12 December 2018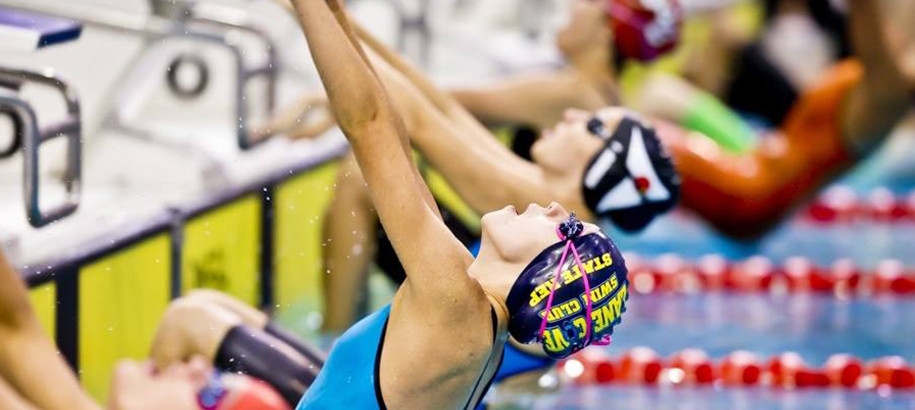 The week of week is upon us: 2018 Optus SNSW Senior State Age Championships!
From the 14-19 of December, 145 clubs and 1,472 competitors will converge on the Sydney Olympic Park Aquatic Centre (SOPAC) for five days of fantastic swimming.
Vital info
Here's all the info you need to stay up to date this week:
Event Dates: 14-19 December, 2018
Venue: Sydney Olympic Park Aquatic Centre, Olympic Blvd, Sydney Olympic Park
Time: Heats commence 9am, Finals commence 5:30pm
All meet information including the Start List and Timeline can be found on the event info page.
Tune in to the action from home with Live Results.
Spectators can buy tickets here or at the door.
Follow us on Facebook, Twitter and Instagram for State Age photos and videos throughout the championships.
Follow our 2018 Optus SNSW Senior State Age Facebook event for event updates.
Olympic Park Notices
Shane Gould Ave Road Closure 15th December
Due to a major event taking place at the Sydney Olympic Park Athletic Centre, Shane Gould Avenue will be closed on the 15th December from 7am to 10pm between the Athletic Centre Competition Arena and Warm Up Arena to safely facilitate athletes crossing between the two arenas.
All vehicle access to the P2/P2A car park, Green car park and Blue car park will be available via the Olympic Boulevard entry during this closure period.
What's on this week
There's always plenty to do and see at SOPAC while State Age is running. Here's what's happening this week:
Speedo LZR Fastskin Christmas Promo
Receive one (1) free gift when you purchase a Speedo LZR Fastskin suit from the Swimming NSW Swim Shop at the Sydney Olympic Park Aquatic Centre from the 13-19 of December, 2018.

Gifts on offer include one (1) free Wet Bag or Power Paddles or Opal Brights Goggles, or $30 off Fastskin Flippers (while stock lasts)! 
Final Finals Session Christmas Party
We're having a Christmas Party during the Finals session on 19 December, and you're invited! Dress code is fancy dress showcasing your Christmas spirit. There'll be music and prize giveaways to make the evening even more special.
We hope you'll all come dressed up and ready to send 2018 Optus SNSW Senior State Age Champs off with a bang!
Sports in Focus Photography
Sports In Focus is once again providing the official photography service for the 2018 Optus Swimming NSW Senior State Age Championships! Stop by their booth or visit their website to inquire about photography services.
Sydney Sports Medicine Centre booth
Have a chat to the great people from Sydney Sports Medicine Centre at their booth on the bridge to see how they can help you manage injuries and optimise your performance. Services they offer include acute injury management, swimming-specific flexibility screenings and self-management education.
Need assistance?
Event contact: Shannon Smith, Events Manager - shannon.smith@nsw.swimming.org.au, 02 9763 5833