14 December 2018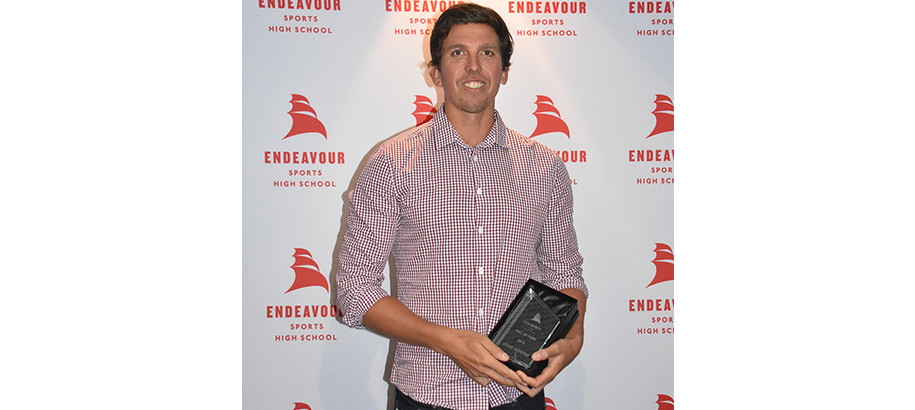 Congratulations to Olympian and Coach at Sans Souci Sea Devils SC, Craig Stevens - Endeavour's Inaugural Male Sporting Hall of Fame Inductee!
This honour was bestowed by Endeavour Sports High School on 11 December.
Craig is a former freestyle swimmer specialising in the 400, 800 and 1500 metre freestyle events. He was an Australian Institute of Sport scholarship holder.
Craig was the bronze medallist in the 1500-metre freestyle event at the 2002 Commonwealth Games.
In 2004, Craig made his Olympic Games debut in Athens, where he won silver as part of the Australian 4×200-metre relay team and also made the final in the 1500-metre. He relinquished his place in the 400-metre freestyle for world record holder Ian Thorpe, who was disqualified in the event at the Australian trials.
In March 2007, Craig won his first World Championship medal after finishing 3rd in the 800-metre freestyle final with a personal best time of 7:48.67.
Craig qualified for the Australian Olympic swimming team for the Beijing 2008 Summer Olympics for both the 400-metre and 1500-metre freestyle events. He finished 2nd behind Grant Hackett in the 1500-metre with a personal best of 14:53.18 making him the third fastest performer by an Australian in history.
Article and photo cred: Endeavour Sports High School