23 March 2021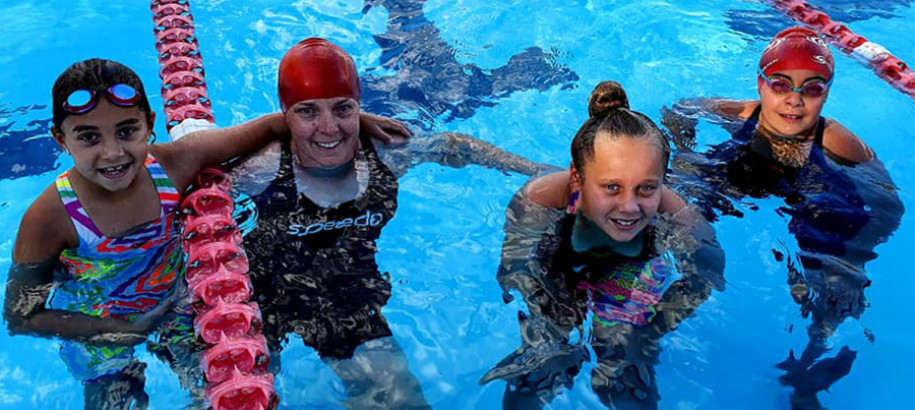 Today we're diving into - West Wyalong ASC
West Wyalong ASC is based out of Holland Park Swim Centre in West Wyalong, NSW and is a part of the Southern Inland Area. West Wyalong is located nearly 2 hours west of Cowra, and is about 5.5 hours west of Sydney. The pool was built in 1940, but local stories suggest that the club itself was established in 1918. Club races were said to have been held in a 100m long railway dam before the pool was built. The club currently has 120 members, most of which are swimmers under the age of 13.
To find out more about the club, we spoke to club members Andy and Ethan Tough. Andy has served on the committee for the past 15 years and has been a long-standing member of the club, and his son Ethan has been swimming at the club for around 12 years.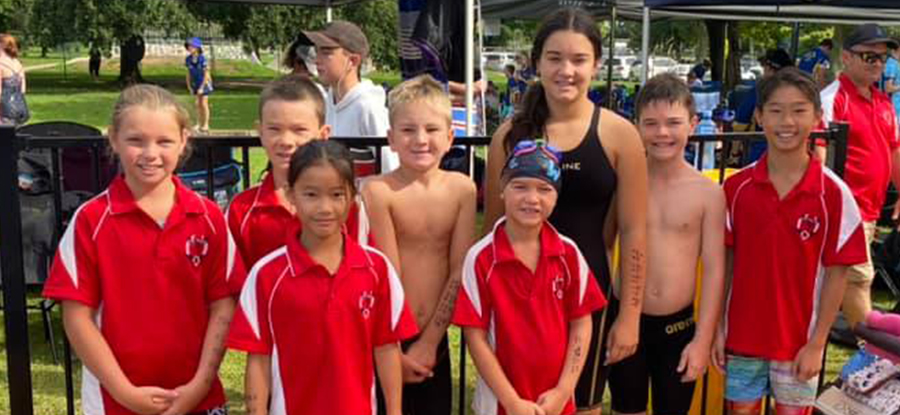 West Wyalong ASC in Depth 
The club currently trains from September-March. Recently, heating was installed in their outdoor 50m pool which will allow them to train and race for an extra month each year. Over winter, swimmers usually head to the closest indoor heated pool – 70km away in Temora.
West Wyalong currently has three squads which are overseen by Head Coach Kadi Lord. There are five coaches, including Kadi and Ethan, who look after the Performance and Junior Mini Squads, respectively.
The Optus Junior Dolphins program run by Swimming Australia up until a few years ago proved to be very effective for the club, as West Wyalong ASC were able to gain a lot of young swimmers who were interested in trying out competitive swimming. The club has been lucky enough to retain most of these young members.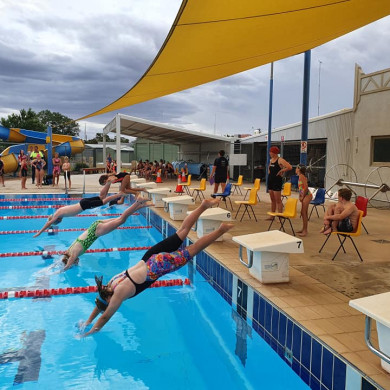 West Wyalong ASC places emphasis on being a 'no judgement zone'. Being a member of the club is all about having fun and bettering your own times. An example of this found every Tuesday night during the club's weekly races: a 12m event is held for swimmers who aren't as strong and proficient in the water as older swimmers.
The club encourages swimmers as young as 4 to join in on the racing. Senior swimmers are urged to take on a leadership role and be available to help the littler kids in the water. This in turn gives the little kids the opportunity to be in the same lane as the bigger swimmers, something they often get excited about!
What's next for West Wyalong ASC
Two of West Wyalong's swimmers including Ethan Tough and Jai Bischoff recently qualified for the 2021 Country Championships in backstroke. The season for the club is starting to wind down, however they will be hosting a fun Championship Event at the end of the season, where swimmers can enter on the day to compete and take part in a BBQ.
Over winter, most club members will branch out into other sports, such as basketball, or focus on the running and cycling components of triathlon before coming back to the pool to train in September.
Find and Contact West Wyalong ASC
Club pool: Holland Park Swim Centre, 35 Kurrajong St, West Wyalong
Club website: https://westwyalong.swimming.org.au/
West Wyalong ASC run a Facebook Group for those interested in participating at the club.
Want to be featured in the next Clubs in Depth?
The purpose of Clubs in Depth is to promote NSW-based clubs to both the Swimming NSW and broader community in order to increase engagement and participation. The article is distributed via our website, social media channels, the Hot Off the Blocks Newsletter and Swimmer Magazine.

Swimming NSW will also provide featured clubs with a modified copy of their article so it can be distributed to local media outlets as a new member and community engagement tool.